Sponsored by Ski the NW Rockies Association Resorts.
Sweet Mid-Week Deals
49 Degrees North is offering two mid-week discount specials this winter. The "Mega Mondays" deal gets you a half-priced lift ticket by visiting a participating McDonald's location where you'll need to scan a QR code that allows you to pre-purchase the half-off ticket online.
On Tuesdays, 49 is partnering with iHeart Radio for "Twofer Tuesdays," which means you can get two lift tickets for the price of one. Details for both of these promotions are available on 49's new website.
Follow COVID Rules to Keep Resorts Open
While Washington and Idaho have some different COVID-19 related requirements for ski resorts this winter, masking up in lift lines and lodges, social distancing, and hand washing are standard practices that will help keep everyone healthy and the mountains operating. (See: "COVID Safety Tips: 7 P's for the Ski Mountain.")
"We all want to be open all season," says Mt. Spokane's general manager Jim van Loben Sels, who adds that following the rules will help keep Mt. Spokane and other ski areas from getting shut down early.
"I feel really encouraged so far that we are doing the right thing," he says, noting that in addition to signs reminding people of the mask policy that Mt. Spokane has added extra staff in the lift lines to remind skiers and snowboarders to mask up.
Emily McDaniel at 49 Degrees North also affirms that most guests have been good about wearing masks and says that the resort has them available for anyone who forgets to bring one to the mountain.
More Ways to Eat & Drink Outside
Mt. Spokane has a pretty cool new outdoor food and beverage spot at Lodge 2 that was built out of a 20-foot shipping container with windows for hungry and thirsty skiers and riders to purchase beer and other drinks and select food items. This new outdoor hangout spot helps limit the need for too many people to enter the lodge.
The mountain has also added a mountain-top watering hole, a yurt at the top of Chair 3. Mountain patrons can grab a bite or beverage outside with mountain views. Outdoor food and beverage service has also been added to the deck at Lodge 1.
Photos: (Left) Mt. Spokane's concession yurt; (right) shipping container beverage bar. // Photos courtesy Mt. Spokane Ski & Snowboard Park.
With the lodge at 49 Degrees North only open for brief 15-minute warm ups as well as food and beverage pickup, the new Yard Sale Grab & Go that offers food and drinks from a pickup window on the deck is a welcome addition. 49 has also added tents and more outdoor seating for guests purchasing provisions from the resort. Like at other resorts, anyone who is brown bagging it is asked to eat in their vehicle.
New 49 Degrees North Website Offers Better Grooming Info
Given this season's online-only ticket sales and the potential for last minute resort updates and changes, the new 49 Degrees North website is kind of a big deal. Emily McDaniel, Director of Marketing & Communication, says 49 created and implemented a dynamic trail map as part of their Mountain Status/Grooming Report.
The map has a toggle function that provides a visual of all the trails that are open, closed, and groomed, as well as if they are green, blue or black. 49 also added a lot of info to the mountain's snow reporting page that explains how the mountain's snow reporting process works. Pretty much any questions someone might have about the mountain that may have warranted a phone call or in-person query in the past is now posted on the new website, says McDaniel.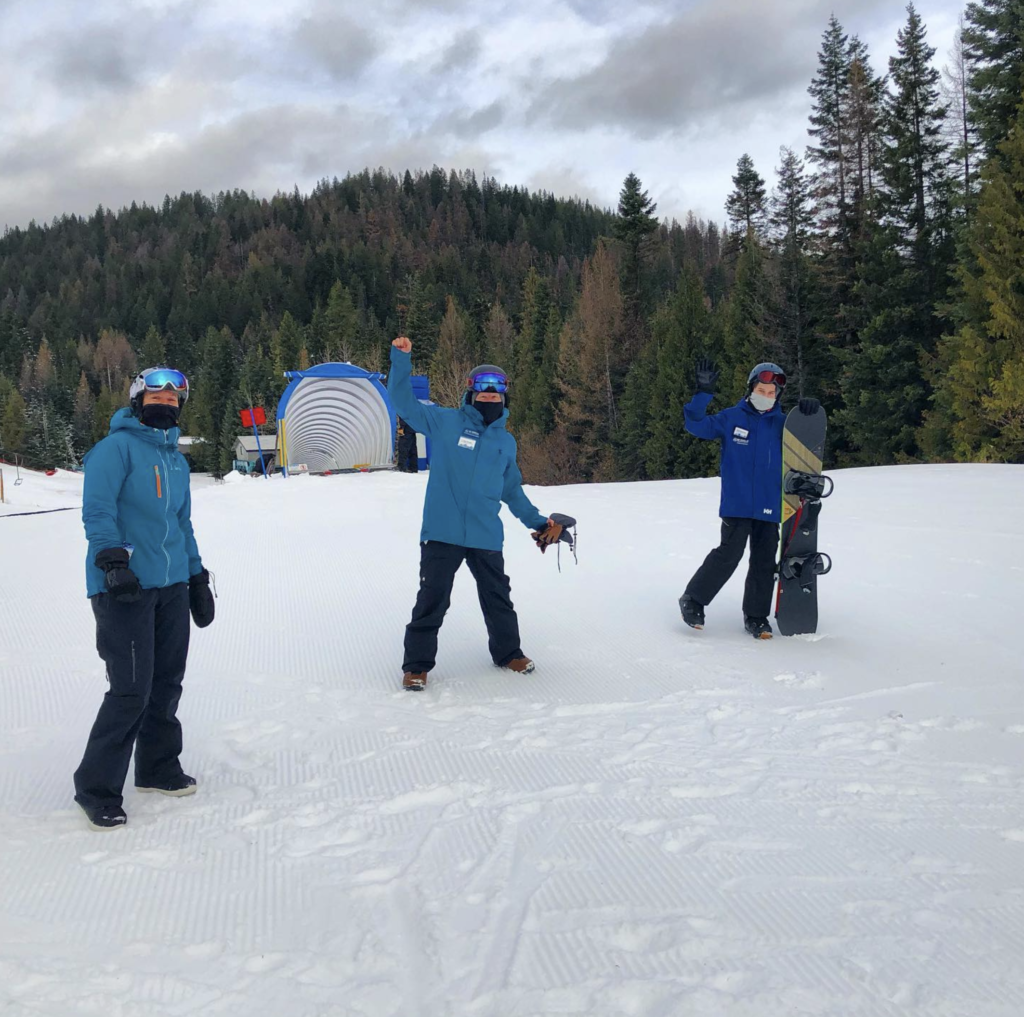 Lookout Pass Announces 2021 Events
Events like the wife carrying contest and kids snow bowling have earned Lookout a reputation of offering fun, creative, and competitive ways for skiers and snowboarders to celebrate the season together. While events this year will include COVID safety precautions, Lookout Pass is still planning several sure-to-be popular events this season.
Highlights include "Mtn. Brewfest & Kids Bowling" Jan. 31, "Fat Tuesday on a Sunday" with beads, gumbo, barbeque, and drinks on the deck Feb. 21; "St. Patrick's Day Wear Green & Kids' Treasure Hunt" on March 17; and the "Cardboard Box Derby" April 11. Find the full event schedule at Skilookout.com/events.
Silver Mountain Reminds Guests to Book in Advance
"All chairs are spinning at Silver Mountain Resort, and we're continuing to stack up fresh snow," says Silver Mountain's Siobhan Ebel. However, Ebel reminds guests that "This year, lift tickets, lessons, and rentals must be booked 24 hours in advance on Saturdays, Sundays, and holidays." Advanced purchasing can all be done online at Silvermt.com.
"Season passholders will continue to be able to access the mountain without reservations," adds Ebel. Most other local resorts also require reservations for lift tickets and other guest service and many weekend days and holidays. Big power days any day of the week might also sell out in advance, so plan ahead before driving to your favorite mountain.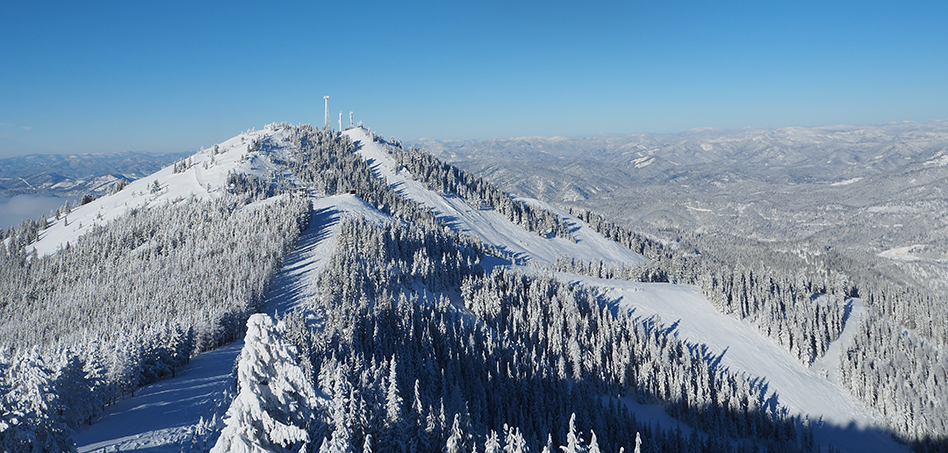 Ladies Only Clinics Return to Mt. Spokane
Mt. Spokane is offering three different ladies only clinics again this year: Jan. 8, Feb. 12, and March 12 for women 21 years and older. These popular clinics for skiers and snowboarders run by the mountain's best women instructors sell out each year. Participants can expect a fun day of skiing and riding and learning new skills in a group of women of similar abilities. Each clinic includes lunch and end-of-the-day door prizes and drinks.
Lookout Delivers Deep Powder & Smooth Groomers
Many Lookout Pass season pass holders keep coming back each year to take advantage of the mountain's legendary deep snow and epic powder days. Lookout regularly boasts some of the biggest powder dumps in Idaho, and the resort proudly proclaims its status as the #1 powder place with the most snow in the state.
But the inter-state ski area that straddles the Idaho and Montana border has also earned a loyal following for its impeccable grooming, says Lookout's director of marketing Matt Sawyer. The most affordable ticket and season pass prices in the region are also a draw, he says.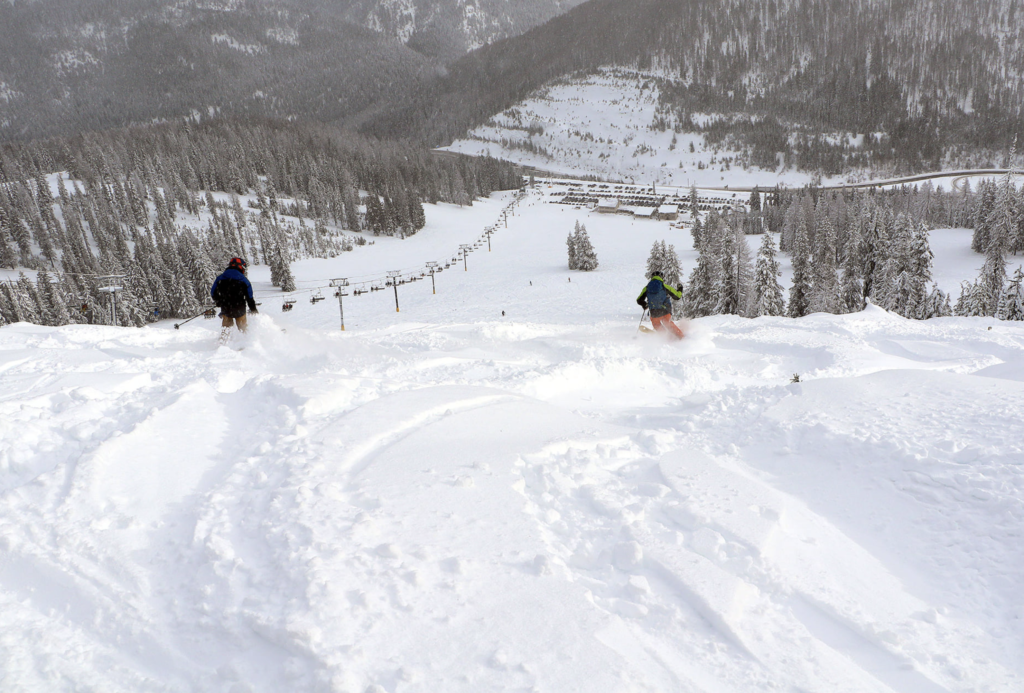 Win Prizes with the Rad Photo Contest
Like taking photos with your pals at your favorite local resort? The "Keep It: Safe. Distanced. Rad Photo Contest," sponsored by the resort-connected GPS tracking app Snowledge and the Ski the NW Rockies Resorts (Mt. Spokane, 49, Lookout, and Silver) gives you the chance to win prizes from J Skis and Spyder.
The grand prize is a $500 Spyder gift card, plus one $75 Spyder gift card will go to one lucky winner from each of the four resorts. Entering is simple. Download the free Snowledge app, enter the contest from the Explore/Contests link, and post photos of you and your friends on the mountain to earn entries. The contest runs through February.
Silver's Ski & Stay Deal Is a Steal
Lift tickets are guaranteed when you book your stay with Silver Mountain Lodging, so if you're planning a ski trip, make it a ski and stay at Silver to make sure lift tickets don't sell out for your trip dates. When you make a reservation, please note how many lift tickets are needed and front desk agents will have them ready when you arrive.
This is Silver's best offer of the season for lift tickets, lodging, and waterpark access. Prices start as low as $63 per person per night based on quad occupancy in a deluxe studio. For more information, including by-date booking, visit Silvermt.com/plan-trip/lodging/savebig.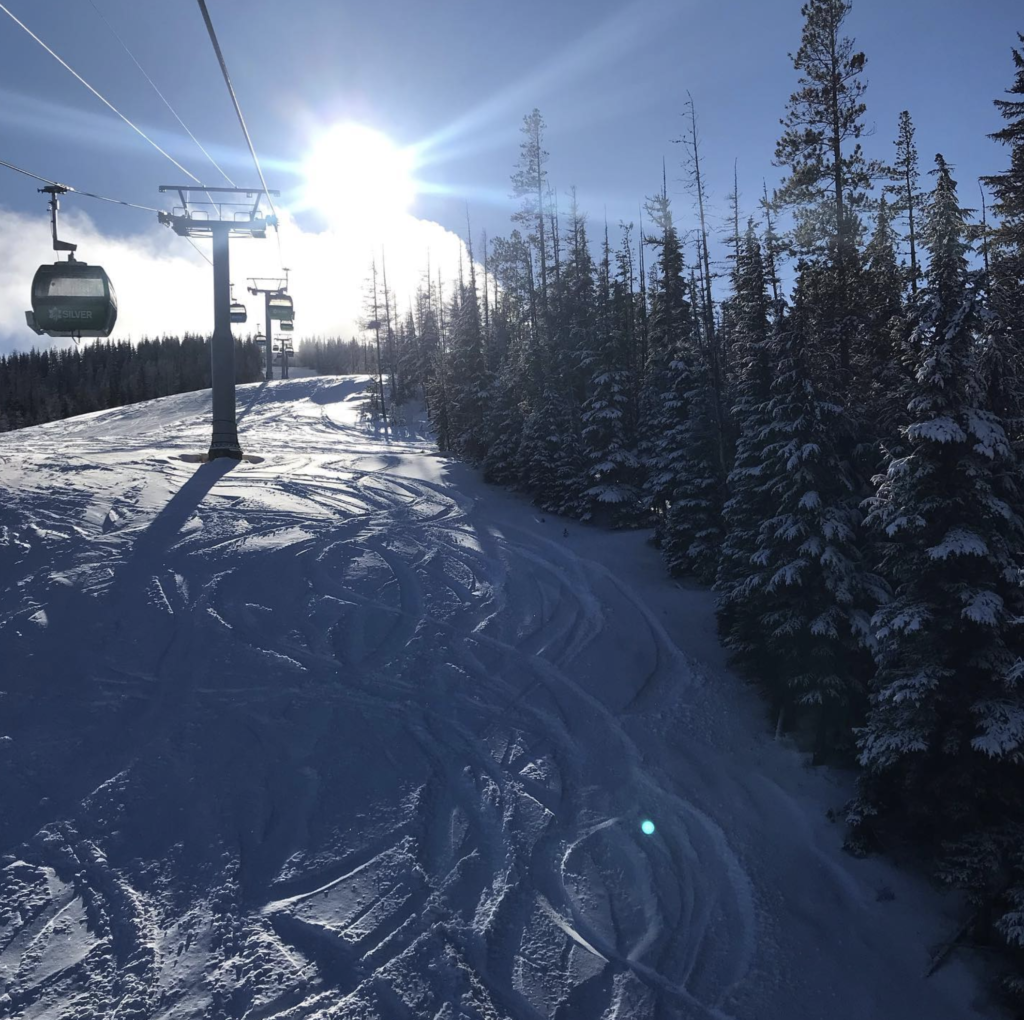 Ski Under the Stars Even Longer
Night skiing is back at Mt. Spokane, with a new, earlier start time that means you can ski from 3-9 p.m. for only $27. Night skiing is offered most Wednesdays–Saturdays through March 13, but check the operations calendar for updates and be sure to purchase your tickets online in advance.
Lookout's Free Ski School Starts Jan. 9
Over the past 80 seasons, the Lookout Pass Free Ski School has introduced an estimated 78,000 kids to skiing and snowboarding. Registration for this year's free kids' lesson program opens Jan. 9 and runs every Saturday through March 6.
Participants must register within the first three weeks of the program, and lift tickets and equipment are not included, although a lift ticket isn't required for the lessons. Purchasing one, however, allows kids to keep practicing their new skills all day. Kids ages 6-17 of all ability levels can participate in skiing or snowboarding lessons (snowboarders must be at least age 7).
To ensure rental equipment is available, pre-order from Lookout's rental shop. More info at Skilookout.com/famous-free-ski-school.