By Amanda Mead
Lumberbeard Brewing is one of the newest establishments to join the ever-expanding local craft beer scene. Located on east Third Ave. in Spokane, it occupies an old auto repair shop that still shows the telltale signs of its former life. Newly replaced roll-up glass garage doors prominently feature the gleaming silver tanks of the brew house in back. The tap room space up front is large, if not a bit sparse, with an industrial feel and tons of natural light. 
If the goal was to come out of the gate with solid beers, then owner and head brewer, Bret Gordon, nailed it. For IPA fans, there are lots to choose from here. Batch 1 IPA is the frontrunner, particularly for hopheads. It's hazy and full of citrus flavor but still light and drinkable.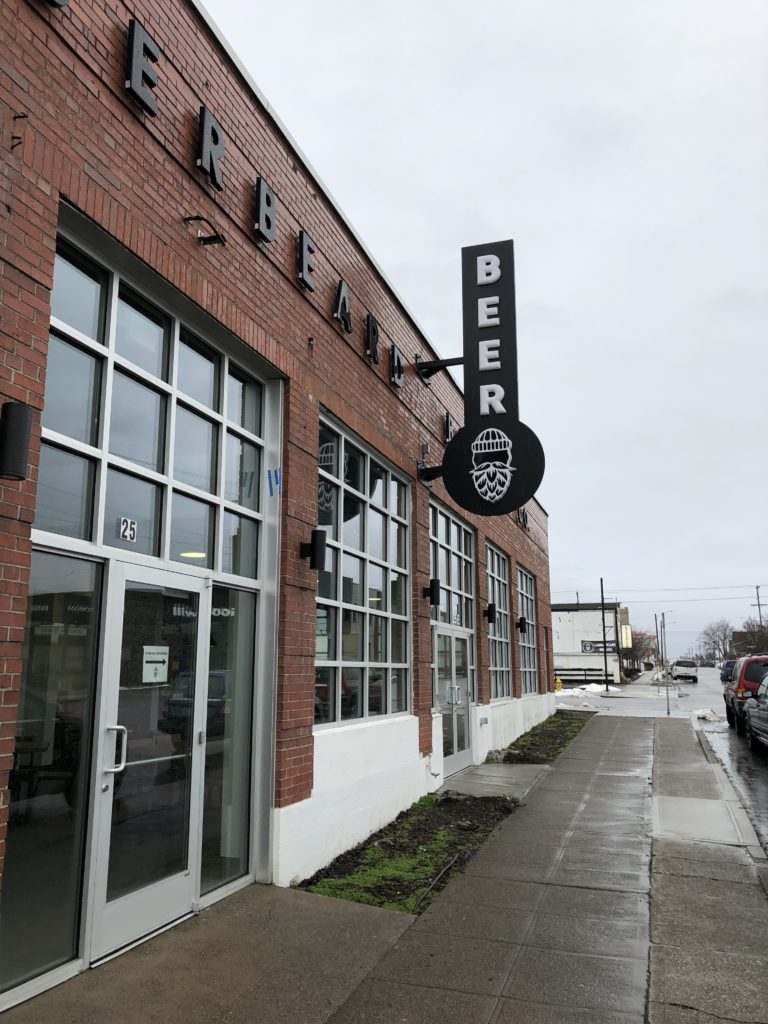 Dreams Get Brewed, a dry-hopped double IPA, is more flavor-forward with a balanced palate. If this is your drink of choice, be sure to have a designated driver. This highly drinkable beer clocks in at 8.5 percent.
For folks who are looking for an approachable craft beer, Lumberbeard's kolsch is refreshing, crisp, and a perfect choice after a long day on the trails. Rounding out the lineup is a tart, classic French saison, a smooth Belgian strong ale with prominent fig notes, and an espresso stout that packs a ton of flavor (though it lacks some of the characteristic body of a stout).For non-beer drinkers, Lumberbeard features ciders from Liberty Lake-based Trailbreaker. There are also tons of board games to play, as well as shuffleboard and cornhole. Lumberbeard is a welcome addition to Spokane's beer community.