Spokane, Wash.
A series of beloved free evening events (6:30-8 p.m.), presentations, and workshops with cool outdoor swag and occasional free ice cream at the Bowl & Pitcher at Riverside State Park is back again for June 2022.
Save the date for your favorite programs and find more info at Facebook.com/Riversidestateparkfoundation. (Discover Pass required for vehicle parking at Riverside State Park.)
Hoot Show – June 1: Join the West Valley Outdoor Learning Center and experience the incredible world of raptors.
Riverside History – June 8: Riverside State Park Ranger, Paul Neddo, will educate and enlighten us on the history of the Pacific Northwest and the fur trading encampment that settled on the Little Spokane River.
Moose, Cougars, and Bears, Oh My! – June 15: Being outdoors with wild animals doesn't have to be scary—learn how to deal with animal encounters.
Camp Cooking – June 22: Learn how to make a delicious camp dinner of camp nachos and camp crepes with just a little effort and minimal cleanup.
Wilderness First Aid – June 29: Join the experts at Spokane County Search and Rescue to learn the basics of how to avoid injury while out in the wilds, plus how to treat minor injuries.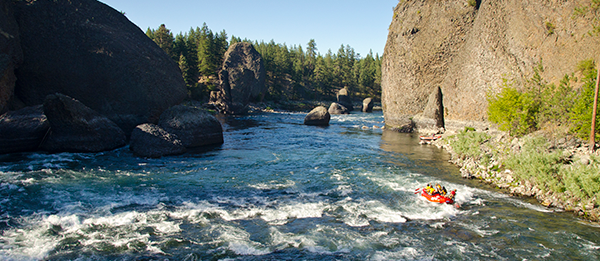 Find stories about Riverside State Park in the OTO archives.