Long before we met each other, my husband and I were passionate about the outdoors and committed to adventurous recreation. Now, 10 years later and with two children, ages 5 and 4, being an outdoor family comes naturally. But we work hard at being intentional, active and adventurous year-round with our kids. What helps us achieve our goals is quality gear that ensures bad weather and fear – fear of getting cold, wet or hurt – don't deter us.
If this winter is like our last one, with little to no snowfall except for in the mountains, children must stay active outside – limited P.E. and recess playtime opportunities during school days is not enough. While some families choose indoor exercise venues, such as the YMCA, it's still important for children to be outside as much as possible. Why not encourage and equip your child to play outside every day this winter? Many outdoor families share a similar parenting philosophy when it comes to gear – and that is: "There is no such thing as bad weather, only bad clothing." Northwest living means gearing up with essential weatherproof items for playing outside on wet, cold days.
Here are some of our favorites to keep your kids playing outside all winter long. Happy holidays and winter playtime! If you see me out there with my kids this winter, say "hi."
Rain Jackets
The North Face, Marmot, Patagonia and Columbia all make great lightweight, waterproof and windproof rain jackets that allow kids freedom of movement. Opt for gender-neutral colors whenever possible so mixed-gender siblings can hand-down to one another. Available locally at Mountain Gear, The North Face Spokane and REI (inventory varies).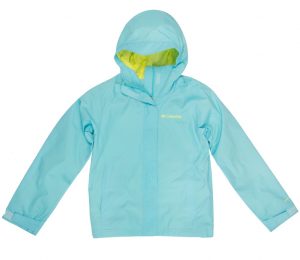 Rain Pants
A kid hasn't really lived if he hasn't gone bike-riding when it's raining or pedaled through monster-puddles. Rain pants fit over other pants and usually come only in black with unisex-sizing – perfect for handing down through a whole family of kids. Available at REI.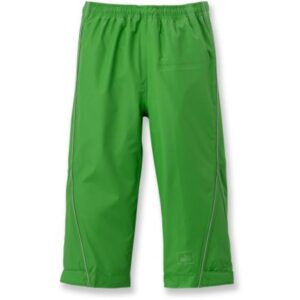 Fleece Jacket or Vests
Whether worn by itself or as an under-layer for a ski or rain jacket, every kid needs one or both of these to keep warm in cold, wet conditions. A quality brand will hold its value through the years – hello, ski swap! Available locally at Mountain Gear, The North Face Spokane and REI.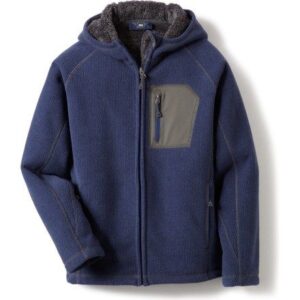 Merino or Synthetic Wool Socks
A must-have item to keep little feet warm, especially while wearing rain or snow boots. Wool or synthetic socks will help keep your kids' feet warm, unlike cotton socks, even if they get a little wet. Available locally at Mountain Gear and REI. //