Valleyfest, the much-anticipated annual festival in Spokane Valley, is back with its unique Multisport Sunday events. For outdoor sports enthusiasts, the lineup has three diverse events that challenge participants and entertain spectators alike in their choice of events that include one or more activities, from running and biking to paddling in a canoe or kayak.
Valleyfest Triathlon (paddle instead of swim)
The Valleyfest Triathlon is a unique spin on a traditional triathlon, combining the challenges of paddling, biking, and running.
The event replaces the traditional swim leg with a scenic kayak or canoe leg. The action commences at the South Centennial Trailhead, located at the CenterPlace Regional Event Center, on the banks of the Spokane River. Paddlers start in-group heats, propelling themselves downstream on the Spokane River in their paddlecraft of choice, where they will cover a beautiful 1.5-mile course. The race concludes with an exciting finish and boat deposit near the Plantes Ferry obelisk at Plantes Park.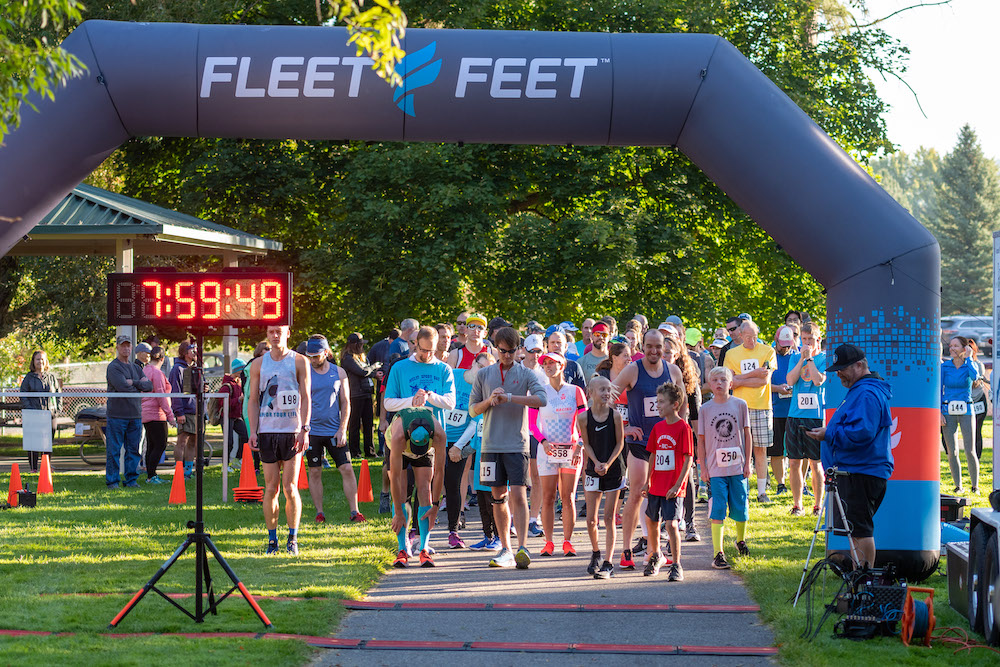 Valleyfest 5k Run/10k Run (a Bloomsday-qualifying run)
Valleyfest Multisport Sunday extends its dedication to fitness with the Valleyfest 5k Run/10k Run, which can also be walked. Individuals of all ages and fitness levels can participate. This timed race provides an opportunity for runners to score second-seed qualifying for Bloomsday too. Runners and walkers are treated to a scenic course along the Spokane River/Centennial Trail. Timing for the event is provided by Negative Split, ensuring accurate results for participants.
Duathlon (run, bike, then run again)
This event is a three-leg race that includes a 5k run followed by an 11-mile bike ride, and finishing with another 5k run. This all-on-land event is timed by Negative Split.
All of the Valleyfest Multisport Sunday races are an extraordinary celebration of adventure, endurance, and community. Participants and spectators alike are in for an unforgettable day filled with sportsmanship and connection. Learn more about the Multisport Sunday and Valleyfest and find registration info here.
(Sponsored article)