The new owners of Wallace, Idaho-based Silver Streak Zipline Tours aren't letting any grass grow under their feet after purchasing the zip tour operation last year. Stemming from Waco, Texas, owners Scott and Gina Haney and their crew of trail builders are already hard at work on the next chapter of their outdoor adventure business: the construction of a new yet-to-be-named bike park on their 262 forested acres above Wallace.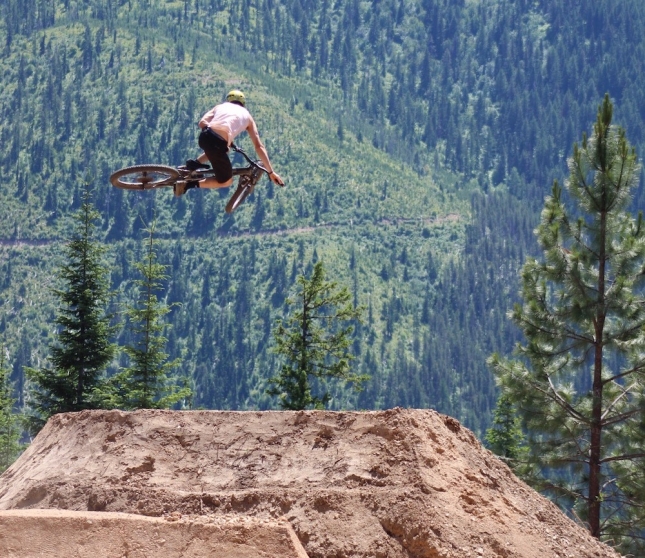 The park will feature a wide range of mountain bike trails, jumps, and a pump track. Haney says he's also looking at buying an inflatable airbag for riders to practice jumps with a soft landing. The vision, according to Silver Valley local and pro mountain bike racer Frank Culhno, the main trail builder responsible for bringing the park to life, is to create something akin to the legendary Coast Gravity Park on BC's Sunshine Coast. "We started off building a big flow trail that anyone from parents to racers can ride, and we're also putting in a pump track that's going to be legit," says Culhno. 
After that, the 5-year plan is to keep Haney's new Kubota excavator working full-tilt to add more flow and technical downhill trails as well as some more mellow trails. The first 1.3-mile flow trail should be ready to ride by early summer and will take 10-4 minutes to ride, with a shuttle making endless laps possible, says Culhno. Keep an eye out for updates as the park progresses at Silverstreakziplinetours.com.