Jumping out of the helicopter onto the top of a remote Alaskan peak, literally on the edge of a razor between two massively steep faces, Teton Gravity Research athlete Sage Cattabriga-Alosa tiptoes to the edge and pauses to double check his line.  He takes several quick, shallow breathes and radios to the film crew with a bit of hesitation in his voice: "Ya this is Sage – let's do this…I'm 100% ready – and I'm super gripped."  Of course he then hucks right off the edge of the cornice and begins linking big arcs down the face.  Sensing that the sluffing snow in his wake is building to an avalanche, he switches gears into a straight-run bomb to the bottom, attempting to outrun the snow wave that's biting at his heels.  Approaching the bottom, he clears a giant crevasse with a graceful gap jump and safely slides into home plate where the film crew is waiting with rounds of high-fives and a pure Jeff Spicoli moment where a fellow TGR athlete screams out "That was SO SICK bro."
And so it goes. The annual fall ski-film ritual that fuels the snow hungry masses as they transition from the dog days of summer to the deep days of winter.  The reality though is that few if any of us will likely ever ski these exotic and dangerous locations, but there always remains a little bit of "Sage" in each and every one of us every time we stand at the top of a challenging run. Sitting in the dark theatre, we can, for a brief moment in time, live the adventure through the ski film athlete's eyes and continue to relive that feeling on every run we take throughout the entire season.
The ski-film genre has grown substantially in the last two decades, but three production companies have distinguished themselves from the pack as the industry leaders.   The original trail blazer, regarded by many as the best still, Warren Miller Entertainment offers up their 65th film this winter. Teton Gravity Research and Matchstick Productions are newer kids on the block, but each delivers their own brand of big-mountain adventure with a less traditional approach.  Here is a short preview of what's on tap this fall from each these filmmakers:
Warren Miller: This year, ski film pioneer Warren Miller will turn 90.  While he has long since retired from the business of making movies, his family has carried on the tradition. Warren Miller's 2014 film, "No Turning Back," pays homage to the 65 years of mountain culture and adventure filmmaking that has lead WME to every end of the winter world.  WME movies are always known for featuring exotic locales and the interesting cultures and backstories that link these locales to the skiing world.  "No Turning Back" is no exception here and applies WME's more cerebral approach to the genre.  Like most traditional WME movies, NTB explores ski and snowboard culture on a global level, taking viewers to places like Greece, Japan, Switzerland, France, Norway, Montana, Alaska and Colorado.  While enlightening, NTB also definitely has its share of breathtaking skiing and riding by many of the world's top ski and snowboard athletes.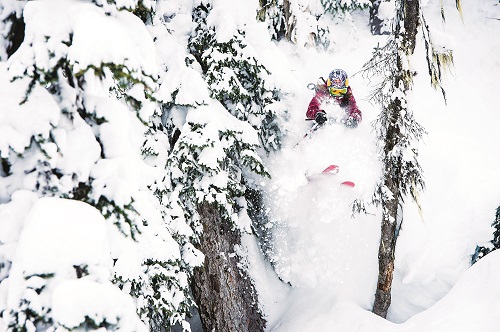 Matchstick Productions:  For those seeking more pure, stripped-down-to-the-core, powder-packed ski-porn, Matchstick Productions always delivers the goods.  For 2014, MSP teamed up with Red Bull Media House to create "Days of My Youth," their twenty-fourth film release since 1997.  Filmed over two years using the state of the art techniques and technologies that Red Bull Media House is known for, this movie offers a unique glimpse into the journey of self-discovery that every skier experiences – exploring and escaping into the playground of the mountains. For "Days of My Youth," MSP employs a cast of skiing's modern-day superstars who push the envelope in some of steepest and deepest big mountain sequences that MSP has ever filmed.  In the backdrop, the movie is continuously narrated with readings of the late philosopher Alan Watts, urging the viewer to "do what it is that you desire."
Teton Gravity Research: TGR brings a bit of an "indie" approach to its unique brand of ski films.  Much like MSP, TGR is a more core-driven production company, focusing less on culture and more on big mountain, heli-accessed adrenaline. For 2014, TGR, a multi-action sports production company, offers "Almost Ablaze," filmed mostly in Alaska, British Columbia, and TGR's home base in the Teton Mountains of Wyoming.  Awarded "Film of the Year" at the 2014 International Freeski Film Festival, TGR's "Almost Ablaze" is an adventure odyssey combining state-of-the-art cinematography and some of the most progressive riding they have ever produced. Viewers will experience a new level of sensory overload as each athlete is wired for sound and POV cameras, completely immersing the audience in the moment. //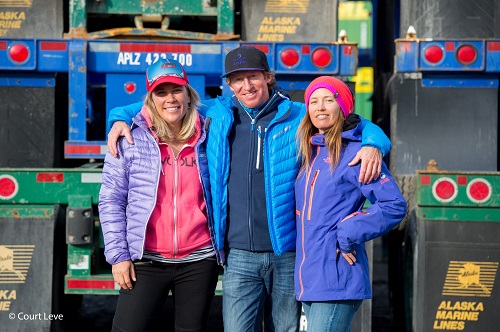 Fall Ski Film Schedule
Warren Miller: Skinet.com/warrenmiller/events.
Spokane: Bing Crosby Theater, two showings, Nov. 1 (6 and 9 p.m.).
Pullman: WSU Compton Union Building, three showings, Oct. 24 (8 p.m.) and Oct. 26 (11 a.m. and 4 p.m.).
Richland: CJ Middle School, Oct. 29 (7:30 p.m.).
Wenatchee: Wenatchee Convention Center, Nov. 21 (7 p.m.).
TGR: Tetongravity.com/tours.
Sandpoint: Panida Theatre, Nov. 7 (7 p.m.).
Leavenworth: Snowy Owl Theatre, Oct. 23 (7 p.m.).
Matchstick Productions: Skimovie.com.
Spokane: Mt. Spokane Ski Patrol Ski Swap (Spokane County Fair & Expo Center), Oct. 24 (5:30 p.m.). Skipatrolskiswap.com.
Sandpoint: Panida Theatre, Oct. 17 (7 p.m.)