I stood at the starting line for the C-Pack of the Baddlands Twilight Series race, and scanned the competition. Taking stock, my bike stacked up. My fitness: I had hopes. My goal: don't finish last. Moments later, I was racing for the first time in decades and my 59-year-old heart was pounding through my chest; my legs and lungs were burning.
Before getting to the starting line at Spokane County Raceway (SCR), I needed to address certain formalities. First, I needed a license. New racers can buy a one-day license at registration. In order to commit myself to pursuing an upgrade from Category 5 to Category 4, I bought an USA Cycling annual license. To reach Cat 4, I had to finish 10 races. USA Cycling categories may be confusing to outsiders, but the main thing to know is that the more experienced a rider you are, the lower your category number will be.
The Twilight Series circuit races at SCR last about 40 minutes around the 2.2-mile road race circuit. This first race, I was the penultimate finisher. Goal achieved. My average speed was over 22 mph. My next race was the first of the second leg of the Twilight Series. Out of eight riders, I finished fourth, well behind the leaders but edging the fifth-place rider in something of a slow-motion sprint. I thought I might be okay.
Race number three traveled 25.5 miles on the Williams Lake course through Turnbull National Wildlife Refuge, beginning and ending in Cheney. My goal was to hang on, which I did, until the climb at mile 15 where I watched riders pull away starting about halfway up the final hill. They dropped me. However, I caught two later, and I finished ninth. Despite finishing near the back, by riding near the front early, I avoided a crash early at the beginning, which brings me to another of Baddlands cyclist Alex Renner's reasons for joining a club: "Most [club members] learn how to ride in a pack without fear of having someone's handlebars [or wheels] close to their own." The likelihood of a crash decreases with experience.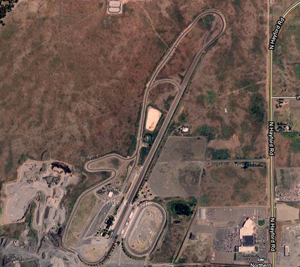 Race number four was back at SCR. I finished seventh out of eight. Race number five, again at SCR, was the only race I didn't finish. Missing an official finish meant I still needed six finishes to advance. However, after participating in four of the six races in the Second Series, I amassed enough points to finish ninth overall among 28 riders. Top ten baby!
The next race took place on the aptly named Coursa Brutale. Aptly named because the major climb is done twice. Climbing is one of my many weaknesses. I finished near the back, though not last. The next race was back at SCR. I finished ninth out of nine riders after getting dropped mid race. Despite riding solo for almost nine miles, I averaged 21 mph.
My inability to hang with the pack is one reason Renner says joining a club early is the best idea. He says "New riders, with the intent of racing or going faster, should join a club ride early in the season, when the rides are going to be a bit slower. Later in the season the rides are much faster." This goes triple for racing. Most of the others had some races and organized training under their belts. My late start showed.
I dreaded race seven, The River City Criterium. The circuit was about six-tenths of a mile with eight corners. Forty minutes of all-out riding combined with 96 degrees Fahrenheit hurt as much as I feared. Again, I finished last but averaged 21 mph. The final race was on the William's Lake Course. My goal was to hang on through the difficult climb. This time, I didn't get dropped until near the top. The bad news: it happened despite my best efforts. The good news: I knocked two minutes of my previous time.
I completed the season just three finishes short of my goal. My upgrade from Category 5 to 4 will have to wait until spring, and that's as far as I expect to advance. I joined Baddlands because it's the oldest and largest active racing club in the area, and it provides the training partners and motivation to grow through the season. If you think you might be fast, or want to be faster, consider joining a club. Come out and race. You'll be glad you did. //
When not teaching English courses at SFCC, Bradley is likely to be riding a bike (no matter the weather).