Back in 1914 a woman named Ora Maxwell was a librarian at the downtown Spokane Public Library, and on nice nights she would walk home after work.
One night a co-worker asked if she could walk with her. This was the beginning of something big. Somewhere along the way, an idea of more interesting and longer walks was suggested. Although we don't know where these early walks were, they became more frequent.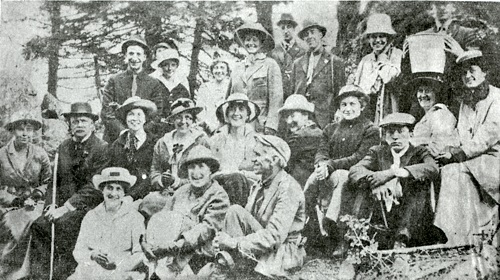 The Spokane Mountaineers still have Club Bulletins starting with "Outing #25" to the Durham's cabin on Spirit Lake. Exhausting the areas close to downtown Spokane, the idea of walks further afield was hatched. On September 19, 1915, the Spokane Walking Club was officially formed. Early on, they would mail postcards to the members, informing them where the weekend walks would be. Within a year, the topic of whether to allow men to join the club or not came up. By 1917, the first man was allowed in, and Nelson W. Durham was elected the first male president. At the time, there were only 58 members.
In 1921, the Spokane Walking Club changed its name to the Spokane Mountaineers Club. On the 10th anniversary, John Anderson and founder Ora Maxwell officiated over the dinner meeting and suggested a need for a permanent lodge (one was eventually built). Around that time, a Mount Rainier guide named Elsa Hanft who had summited over 50 times joined the club and "really taught us how to climb," according to early club records.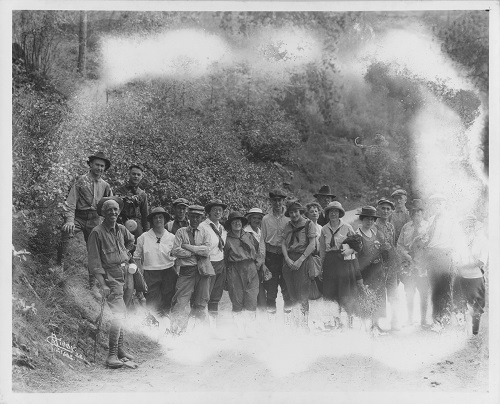 Outing #603 in May 1931 was a boat trip on the steamer "Flyer" up Lake Coeur d'Alene to the St. Joe River where they disembarked and climbed Rochat Mountain. The club's first "Summer Outing" was suggested and Priest Lake was chosen. The cost for that trip was $17, including transportation, food and camping. Cameras were becoming standard equipment on all outings about that time.
Other notable achievements by club members during this period included member Elsa Hanft snowshoeing 250 miles, solo, in the North Cascades, during a Christmas break from teaching in Spokane. Long-time member Matie Johnson also became the third person ever to summit Mount Hood on a seven member club trip. Hanft skied off the summit and reportedly fell "only"10 times on the way down.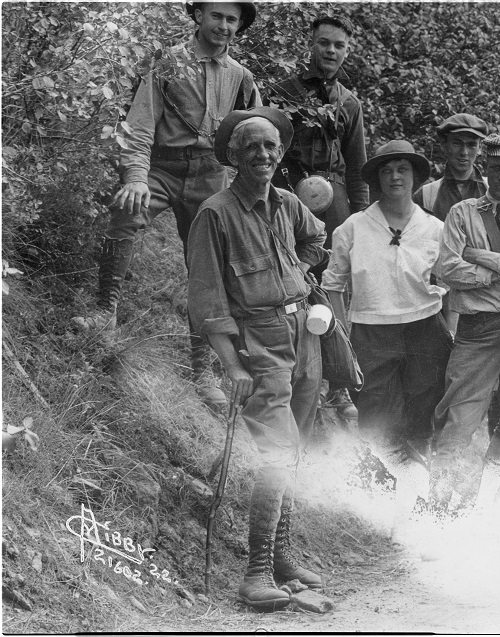 1935 was a big year for the Spokane Mountaineers. The club incorporated and grew to 112 members. The first official "Bike Tour" was attended by 22 riders, with 20 cruisers and one tandem joining in. That summer a club climb of Mount Rainier cost $3.50 per person, and active member Elsa Hanft was hired to guide 100 people and 50 dogs on Rainier for the movie "Call of the Wild." The second annual "Summer Outing" was planned for Granite Lake in the Cabinet Mountain Primitive Area. Pack horses from Libby were hired to haul in gear and a new commissary unit.
Editor's Note: Look for more Spokane Mountaineers historical highlights in upcoming issues of OTM. Learn more about the Spokane Mountaineers and club events as they celebrate 100 years at www.spokanemountaineers.org.
Written by Chic Burge.