There are only ten weeks between the summer solstice and Labor Day this year – what is your kid's bucket list of fun? Here are some ideas. Scholarships and special discounts are available for many of these camps, so be sure to ask.
Spokane Parks & Recreation Outdoor recreation-based experiences, especially those in a wilderness setting, both challenge and inspire youth while molding positive character traits, according to Recreation Supervisor Ryan Griffith. Kids can hike, kayak, bike, standup paddle board, canoe and more. Here are the various day camps offered this summer – first session begins June 23rd. See website for full details and session dates (spokaneparks.org). Discounted pricing available by phone when registering your child for three or more weeks (509-625-6200).
 Outdoor Teen Adventures (ages 12-15, $219-$175 per week). Recreation and leadership-building opportunities combine for a diverse week of fun and challenges.
Youth Outdoor Adventures (ages 8-11, $219 per week, includes t-shirt and daily lunch). Three different program options: All Adventure Camp (3 sessions, includes challenge course, hiking, biking, kayaking, survival skills); Biking Skill & Education (2 sessions, must bring own bike and helmet); and Wild & Wacky Waters (3 sessions).
Peak 7 Adventures While Peak 7 Adventures is busy with guiding trips in collaboration with local and regional non-profits that serve under-privileged youth, this faith-based outdoor adventure organization also sponsors its own stand-alone programs for the general public, for a variety of age groups. More info: contact Becky Beacham at becky.beacham@peak7.org or 509-252-0775.
 Father-Son Rafting Trip on the Grand Ronde River (ages 13+, June 25-29, $275). Five days to bond with your boy! Trip includes transportation, food, rafting gear and equipment.
Rock Climbing Training, Minnehaha Climbing Area (ages 13+, July 16, $35, gear provided).
Learn to rock climb in a day, with 4-5 hours of climbing time. Instruction includes: climbing safety, techniques and movements, basic climbing knots, climbing commands, ethics/LNT, top rope belay techniques, climbing ratings and a basic gear introduction. Bring own lunch and water.
Backpacking the Okanogan National Forest (ages 13-18, August 11-15, $250). A five-day backpacking trip with Peak 7's highly experienced guides who are trained in wilderness medicine, CPR and mountaineering. Transportation, equipment and food for the trip's duration provided. More info: Alex Nycum, alex.nycum@peak7.org or 509-252-0775.
West Valley Outdoor Learning Center Open year-round for students throughout Eastern Washington, the WVOLC is offering "Primitive Wilderness Skills: Surviving in Our Backyard"as one of its tributaries-themed day camps for grades 5-7. Campers learn primitive wilderness skills and the ecology of the Little Spokane River Corridor through activities such as nature journaling, shelter building, archery, tracking, local animal and plant identification, and fire building. Camp culminates in a canoe trip down the Little Spokane River. More info:Olc.wvsd.org.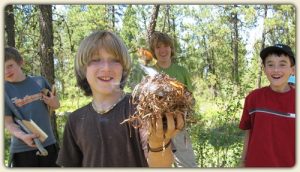 Art of Nature Summer Camp Sponsored by the Kootenai Environmental Alliance, this second annual day camp in Coeur d'Alene for kids grades 2-6, July 14-18, combines art, science and nature adventures. The camp includes different daily nature themes with related activities, including art projects, swimming, hiking, exploring, and community service. More info:Kealliance.org/art-of-nature-summer-camp.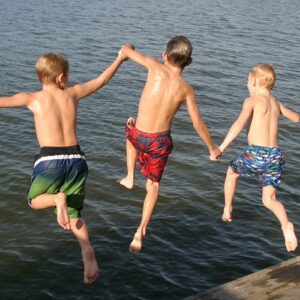 Cougar Kids Camp Great Outdoors Week is the theme at this day camp based on the Washington State University campus in Pullman July 14-18. Children entering grades 3-6 will learn Leave No Trace principles at Kamiak Butte as well as other skills, such as campsite setup and outdoor cooking. There's an overnight campout at South Fairway Playfield July 18. More info: Cougarkids.wsu.edu/cougar-kids-camp.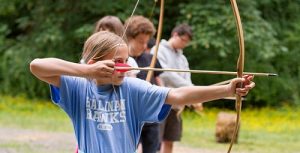 Twin Eagles Wilderness School Twin Eagles Wilderness School aims to foster community for families and people of all ages through authentic experiences and personal, deep connections with nature. Offering programs in both Spokane and Sandpoint, Twin Eagles offers wilderness survival and primitive skills, wildlife tracking, and education and experiences with other subjects, from wild edible and medicinal plants to bird languages. More info: Twineagles.org.
Themed Day Camps: Wilderness Survival / Nature Ninjas / Woodland Archers (ages 6-13 or 8-14, $245 per session). Sessions in Sandpoint and Spokane begin June 16.
Overnight Camp at Medicine Circle Eco-Retreat, Priest River, Idaho (ages 10-13, July 20-25, $595 or ages 13-18, July 28-Aug 3,$695).
Day Camp for Preschoolers (ages 3-6, $165 per session): Meets four hours daily; one June session in both Sandpoint and Spokane.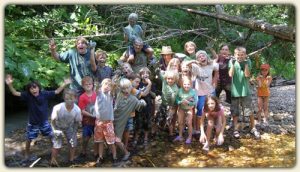 Pioneer Camp at Camp Spalding Located on 500 wooded acres by Davis Lake near Newport, Wash., this Christian camp offers a pioneer themed camp experience that includes camping in an authentic 18' Sioux tipi, meals cooked over an open campfire, and a hike to an overnight campsite. There are different sessions for various school-age groups, starting with second grade ($210-415). More info: Campspalding.org.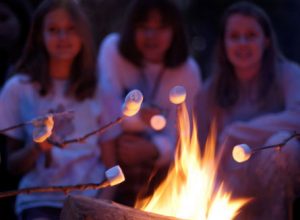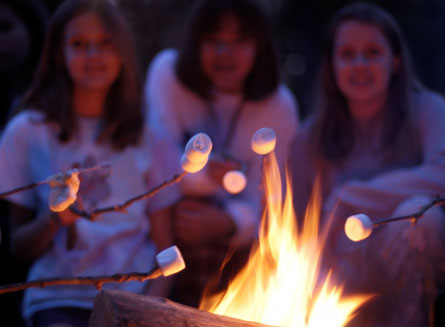 Schweitzer Adventure Camp Schweitzer Mountain Resort is offering six week-long camp sessions that include a mix of activities, from chair lift rides, climbing on the wall, swimming, hiking, play mining at the Sluice Box, and other games and activities. Dani Demmons, Schweitzer's Activity Manager, says that camp at Schweitzer is all about exploring the mountain environment through playful adventure. Sessions include transportation from the bottom of the mountain and snacks and run between July 7 and Aug. 15 ($165 per session for ages 6-11). More info: Schweitzer.com. //