It's common to take a few beginner ski or snowboard lessons and assume there's nothing left to learn that you can't gain through experience. However, lessons can be beneficial for all ability levels to help you take your ski or snowboard skills to the next level or to move forward when you've hit a plateau. In the Spokane region, we're fortunate to have five ski resorts, all located less than two hours away, that offer lessons for intermediate and advanced skiers.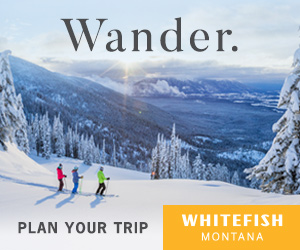 Schweitzer Mountain Resort
Schweitzer's Nice Turns clinic is intended for intermediate and advanced skiers only and lets you improve your skills in a fun environment with the same group of like-minded individuals over a four or six-week period. The six-week clinic begins the week of Jan. 5 and the four-week clinic begins the week of March 2. This program is available to skiers ages 18 and up. For more information visit Schweitzer.com.
Lookout Pass
Lookout offers private ski, snowboard, telemark, and cross-country lessons for every ability level; however, if you prefer to learn with others, Lookout Pass has a couple of programs to choose from. The Senior 55+ Workshop is for both women and men 55 and over. Participants meet at 8:30 a.m. in the Loft Pub on Mondays for a light breakfast before hitting the slopes.
Lookout also offers Downhill Divas, a women's-only ski program for all skier ability levels with an emphasis on fun and comradery. The Diva's meet every Friday from 1-3 p.m. starting Jan. 5 through March 9.
Mt. Spokane
For specialty or advanced ski or snowboard lessons, Mt. Spokane suggests signing up for a private lesson. Private lessons are offered Wednesday-Sunday at every hour between 10 a.m. and 2 p.m. Private lessons are also available at night with a 48-hour advanced reservation.
Alternatively, Mt. Spokane offers a six-week lesson program for all ability levels ages 16 and up. Each lesson is taught by the same instructor, so you can spend more time perfecting new skills. Upon completion of the program you'll receive a season pass good for the rest of the 2018/2019 season.
49 Degrees North
For the intermediate or advanced skier, 49 offers private lessons or a special Skill Builder lesson for skiers and snowboarders ages 12 and up who want to take their skiing or boarding to the next level. Lessons are available weekends and holidays only.
Silver Mountain Resort
Silver Mountain Resort offers private and group lessons for all ability levels. Silver Mountain also offers a package deal that includes your lift ticket, a one-hour private lesson, and rental at $125 for adults or $100 youth. This is a great deal if you don't have your own equipment.
If you're looking to learn something specific, private lessons are a great option, and clinics are also a great way to stay motivated and make new skier or boarder friends. Regardless of ability level or lesson type, sign up for a ski or snowboard lesson this winter, and you are guaranteed to learn something new and have more fun! //
Siobhan is looking forward to building on her skills on the slopes this season. She last wrote about winter gear recommendations in the October issue of Out There.