Message from the organizers of Spokatopia Outdoor Adventure Festival
We have been holding out hope that the weather forecast would improve closer to our event scheduled for Saturday, Sept. 18, but with the weather outlook even worse Thursday morning, with potentially hypothermic and slick trail riding conditions and likelihood of more people packed close together under tents, we have made the tough but responsible decision to cancel Spokatopia. 
Usually Spokatopia is pretty safe with very few minor injuries and is spread out and would be pretty safe from a COVID perspective. But with an 80-90% chance of rain, 10-15 mph winds, and cooler temps in the forecast; an increased chance of people getting hurt or hypothermic; and the increased chance of participants spreading COVID while packed closer together under tents all increase the chance that the event could add more people to our overburdened hospitals. That risk just isn't worth it. 
Hopefully we will be able to make Spokatopia 2022 happen and you can all be a part of it then.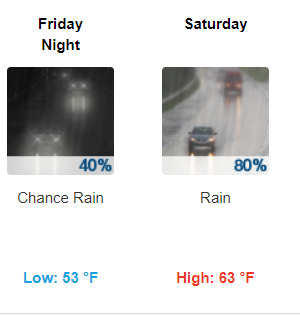 Stay tuned for ticket refund news in your Inbox.
From the Spokatopia website: If we end up having to cancel Spokatopia 2021 due to COVID by September 1, 2021, we will automatically refund all online ticket purchases. After September 1, if we are required to cancel the event due to COVID restrictions, air quality, extreme weather, or some other unforeseen disaster, we will credit your ticket purchase towards the 2022 event. Planning and putting on this event is a ton of work, and we appreciate your understanding and help to make future Spokatopias possible!