Fifty miles southwest of Spokane, a nameless dirt road veers into a rugged valley that could easily be a movie set for a Big Sky western. The sprawling former sheep ranch into which the road spills straddles Rock Creek for eight miles. Countless crags and buttes form horizons that seem to pull on the sky from every direction. This sun and starlit rangeland is not a secret reserved for the modest numbers of hunters and hikers and horse riders who've discovered the place. But it's almost that.
Near a parking and camping area on the east bank of the creek, a trailhead invites you to walk southward, toward the Blue Mountains. The path passes beneath basaltic cliffs and skirts vernal ponds. Within an hour or so, you'll come to Towell Falls, a braided cascade on Rock Creek not far from where the stream joins the Palouse River.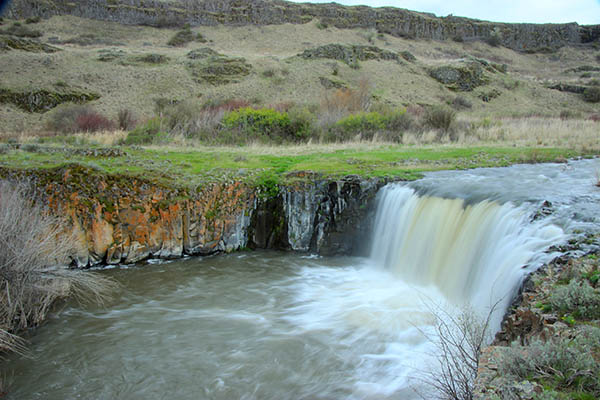 Aside from the old ranch buildings near the trailhead, there's little to connect you to anything other than nature. The nearest cheeseburger is well over the horizons.
What's easy to see is more than enough to make this a must-visit destination. But two years ago, the U.S. Geological Services quietly added another. It's a freakish revelation tucked within the pages of a report whose title is nearly as long as this sentence.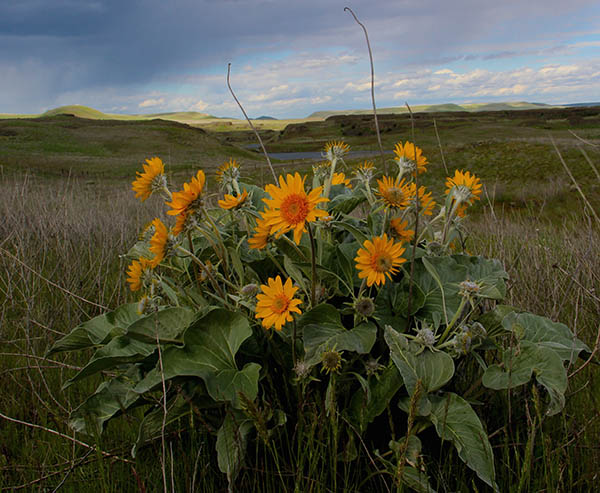 It turns out the Escure reach of Rock Creek is home to a volcanic rift that, 15 million years ago, pumped a veritable sea of lava all the way to The Dalles, Oregon, more than 100 miles to the west. The rift itself is not so rare. Indeed, there are literally thousands of so-called feeder dikes throughout eastern Washington and northeastern Oregon that became the source for the hundreds of layers of basalt that cover most of the Inland Northwest.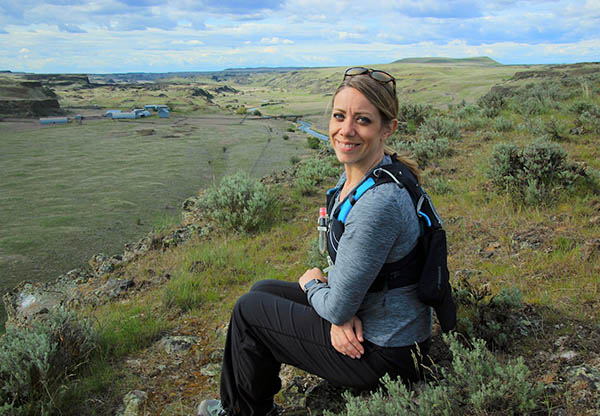 What's rare is that on a hillside above Rock Creek, within a short walk from the parking area, are thick deposits of volcanic "spatter." These are piles of once-molten rock that literally got blasted high into the air as lava from the so-called Roza basalt flow came oozing out the Rock Creek feeder dike below the hillside. It is much lighter than the basalt and often embedded with pumice. You can find it by heading upstream on the east bank of the creek (in the opposite direction of the main trail) for about a half-mile. When you see a small, wooden shelter, start climbing to your right. Though much of spatter is rusty brown, some of the larger deposits are conveniently and distinctly red or blue.
Though it's not mandatory, it's probably worth a few moments just to exercise your imagination, to try to picture the skyward-shooting curtains of glowing lava (just like the ethereal scenes from the vents on Hawaii's Big Island last year) that delivered the spatter.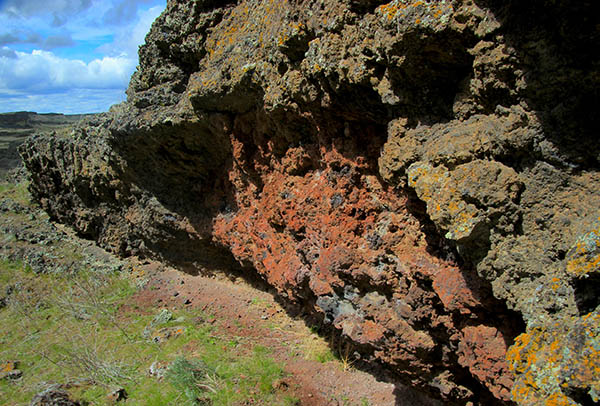 Getting to Escure Ranch
From Spokane, take I-90 west to the town of Sprague, exit 245. Turn left at the stop sign onto Highway 23, traveling south for 12.2 miles to Davis Rd. Turn right onto Davis Rd. At 4 miles there is a "Y," stay to the right continuing south for 3 miles to Jordan Knott Rd. Turn left onto Jordan Knott Rd. and travel for 2.1 miles to the Rock Creek BLM public land access. Follow the BLM access road until it ends, about 2 miles. A parking area is available near Rock Creek. // (Timothy Connor)
Tim Connor is a national award-winning journalist, activist and photographer. Among other outdoor pursuits, he swims approximately 100 miles a year in the Spokane River. His most recent contribution was an article last May on Northrup Canyon in upper Grand Coulee.