Spokane, Wash.
Sixteen-year-old Spokane climber Ethan "Buddy" Anderson pushed through a series of potential setbacks this winter to advance to the USA Climbing Nationals that will be held this July.
Buddy's father David Anderson says his son began climbing at the age of nine and was always an athletic child who took to the sport in an instant. One of his classmates was on a climbing team and always talked about it, David recalls.
"We stopped by the gym one day to check it out, and after an hour I knew this was Buddy's sport, and we bought a membership that day," says David. "He went to nationals for the first time six months later. He does things I've never dreamed of doing."
Buddy's focus has always been on indoor and outdoor bouldering with a goal of World Cup and Olympic competition. However, after several unrelated injuries, he took a step back from climbing for a couple years.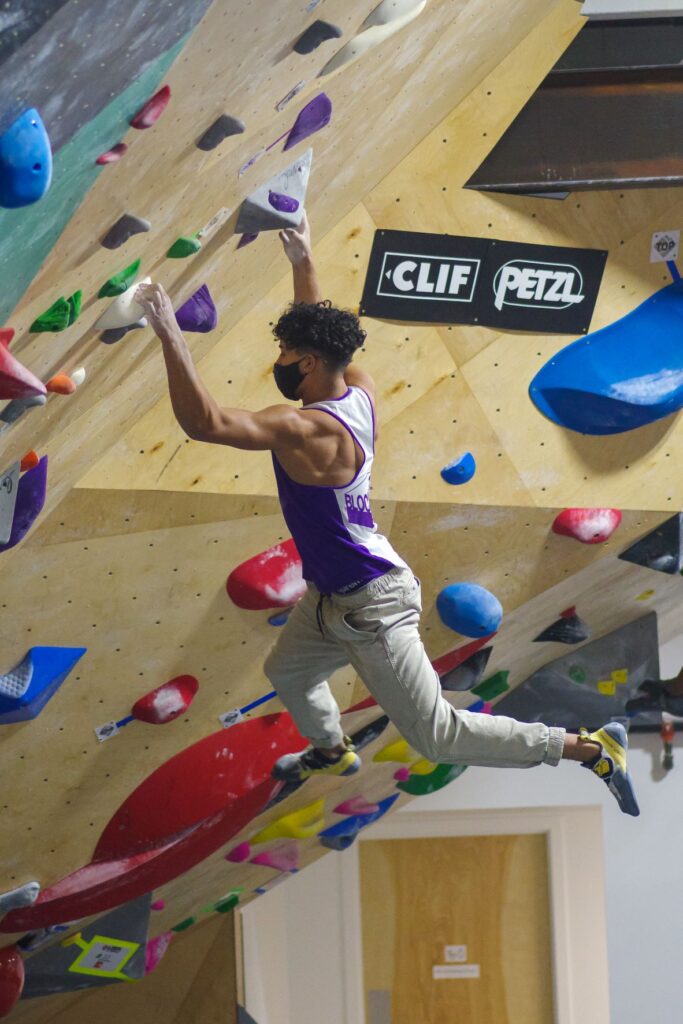 Rested and invigorated, he collaborated with his coaches Ben Aguilar and Sam Carter at Bloc Yard Bouldering Gym in Spokane to make another run for nationals.
Finishing the regular season this past winter ranked number one in Division 1 (Alaska, Washington, and Oregon), he prepared for the championship series. Shortly after dealing with a bout of Covid, Buddy competed at regional championships in January.
Despite his weakened state, he was able to move on in the series. Then, two weeks before the divisional championships in February, a 35-pound weight dropped on and mangled Buddy's toe. For a moment he thought all his work and dreams had suddenly flown out the window. 
Fortunately, Buddy was able to heal quickly enough to force his shoes on, fight through the pain, and qualify for nationals with a 5th place finish (only the top six from each division advance to nationals).
Nationals is an annual seven-day event and qualifier for the USA National Team that competes at World Cup and in the Olympics. To get an invitation to the team, a climber must be in the top four. The last time Buddy went to nationals in 2017 he placed 5th.
Nationals includes several climbing disciplines, including sport, speed, and bouldering. Buddy will compete in bouldering with a total of 50 competitors from around the country in each bracket over three days of climbing that include four boulder problems each round with four minutes allotted to complete each problem.           
Now almost completely healed, Buddy is hard at work preparing for the national stage. The Spokane climbing and outdoor community has always been there to support and encourage Buddy along the way.
Wish him luck if you see him training at Bloc Yard, Wild Walls, or bouldering outdoors when the weather warms.