Spokane, Wash.
By Kirby Walke
The Bower Climbing Coalition (BCC) has made it easier than ever to report any bad climbing bolts or anchors at Inland Northwest rock climbing areas.
No longer will you need to message or ring someone in the know. Simply navigate to the BCC webpage to report the bolt using the online "Fixed Anchor Observation Form." Please provide as much information as possible regarding the route, bolt, and issue so the team can make the upgrade as needed.
The report will be passed on to one of the volunteers on the bolting crew. The bolts will then be assessed and/or replaced as soon as possible.
BCC is dedicated to the safety of climbers and the climbing areas of the Inland Northwest. While 2020 and 2021 were tough years for many non-profit organizations, the BCC still managed to organize numerous crag cleanups, funded access and stewardship projects, and continued its work to upgrade bolts and climbing hardware. The best way to support the Northwest climbing community and Bower Climbing Coalition's cause and is to become a member and volunteer.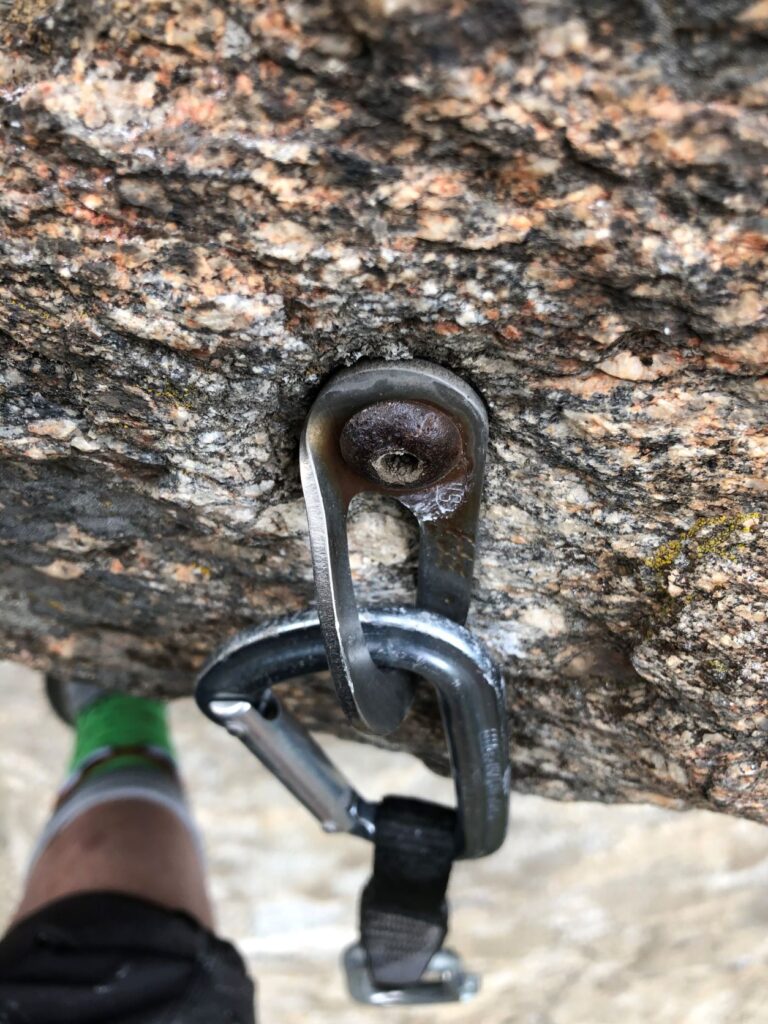 Find more stories about climbing in the OTO archives.