The Spokane region's oldest and most recognized trail run, the Spokane River Run on the trails at Riverside State Park, is celebrating its 20th anniversary this year on April 24, 2022! Whether you run it every year, haven't signed up in a few years, or have always wanted to be a part of this awesome kickoff to the spring trail running season, this is the year to celebrate two decades of the Spokane River Run and sign up to feel the energy of running through the pines with like-minded peeps in support of a good cause.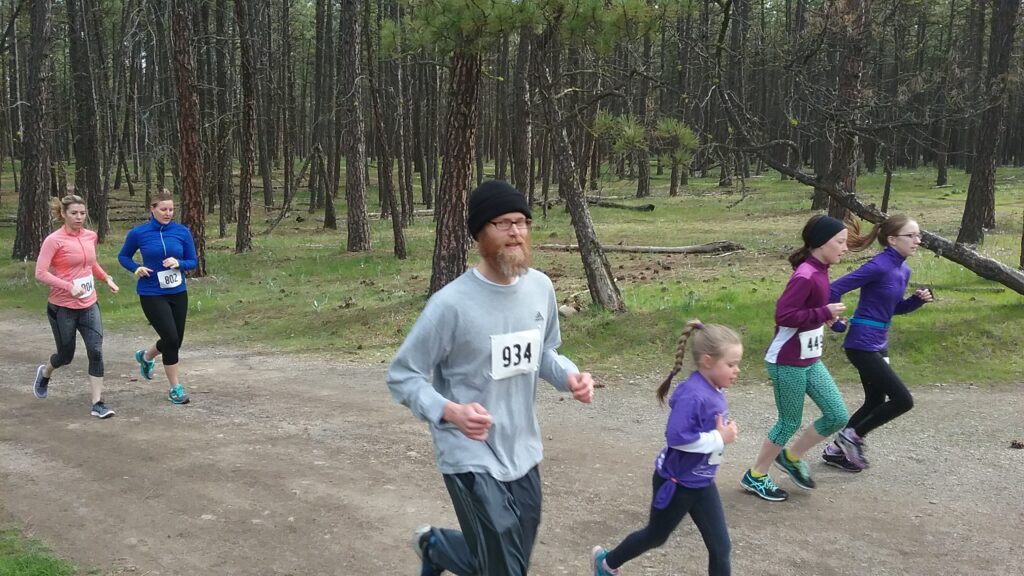 The Spokane River Run set for April 24, 2022 is a great trail race for runners and walkers of all abilities and ages, whether you're just wanting to enjoy a 5k stroll with friends or your kids in a beautiful setting or to challenge yourself with a 10k, 25k, 25k challenge, or 50k relay. Register online here to make the commitment and start or ramp up your training runs or walks today!
The Spokane River Run is a 100% volunteer run with all proceeds benefitting good causes that supports local education: the Garfield Elementary's A.P.P.L.E program, North Central High School girls cross country team, the Odyssey Youth Movement, Education First, and the Stephanie Schrimshire Memorial Scholarship. Register today and make a difference in the lives of our local youth!
For some added inspiration, check out this Out There article with running tips that anyone can benefit from.