Two local conservation non-profit organizations, the Spokane Riverkeeper and Spokane River Forum, are teaming up again this year with local volunteers to clean up the Spokane River, and they need your help. 
This year's cleanups include multiple options: public group cleanups, private organization or business cleanups, and DIY cleanups that you and your family or friends can pull together whenever if fits your schedule. It's a fun and easy way to get outside near the water and help the Spokane River.
For all the cleanups, the two non-profits provide supplies, guidance, and trash disposal. Last year 1,000 volunteers removed over 25,000 pounds of trash and litter. 
June 25: University District/Downtown Spokane
June 25: Mission Park
Sept 17: Spokane Valley
Private Groups & DIY
People can also collaborate with the Spokane Riverkeeper to schedule a private cleanup event for a specific group (e.g. school, church, or business), or to organize a Do It Yourself (DIY) cleanup, such as for families and informal small groups. Spokane Riverkeeper lead these private cleanups, and provide supplies and disposal.
Learn more and sign-up at Spokaneriver.net.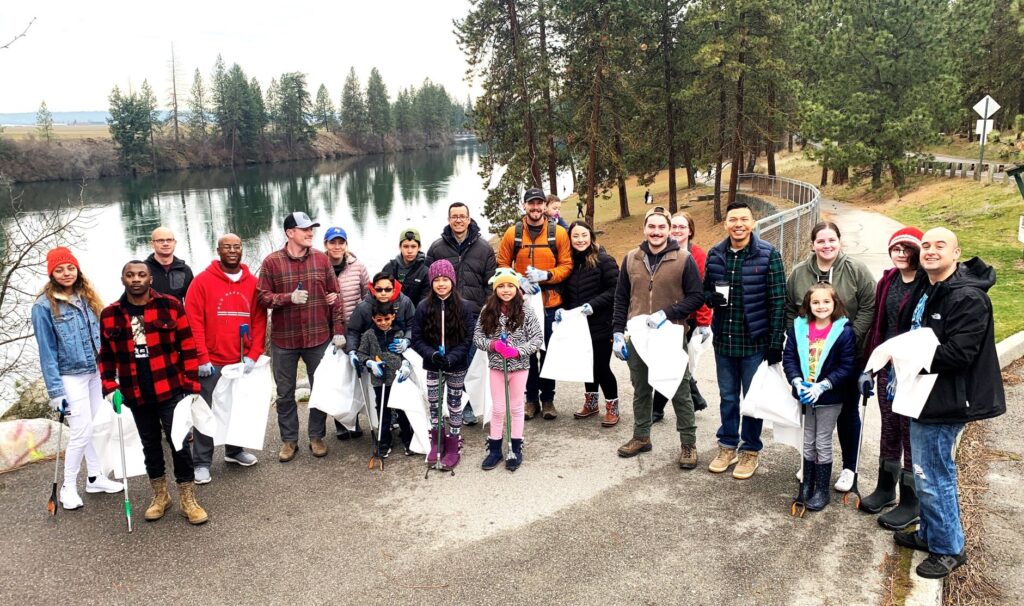 Find stories about the Spokane River and Spokane Riverkeeper organization in the OTO archives.