By T. Ghezzi
Currently steamrolling the local and national snowboard scene is Austin Visintainer, who grew up in Spokane. I was fortunate enough to sit down with him for a few hours before his crazy busy winter begins. You might be familiar with his Instagram handle @awsmevizz—if not, I highly suggest giving him a follow if you're a snowboarding fan.
Visintainer, or Vizz, as he is often called by friends, started skateboarding at 5 years old and picked up snowboarding shortly after. An unbelievable skateboarder, Visintainer describes himself as a snowboarder who skates for fun. He is sponsored by juggernaut companies like Capita snowboards, Union Bindings, Crab Grab, Coal Headwear, Pistole Boardshop in Spokane, and Modest Eyewear Co., with whom he has his own signature goggle.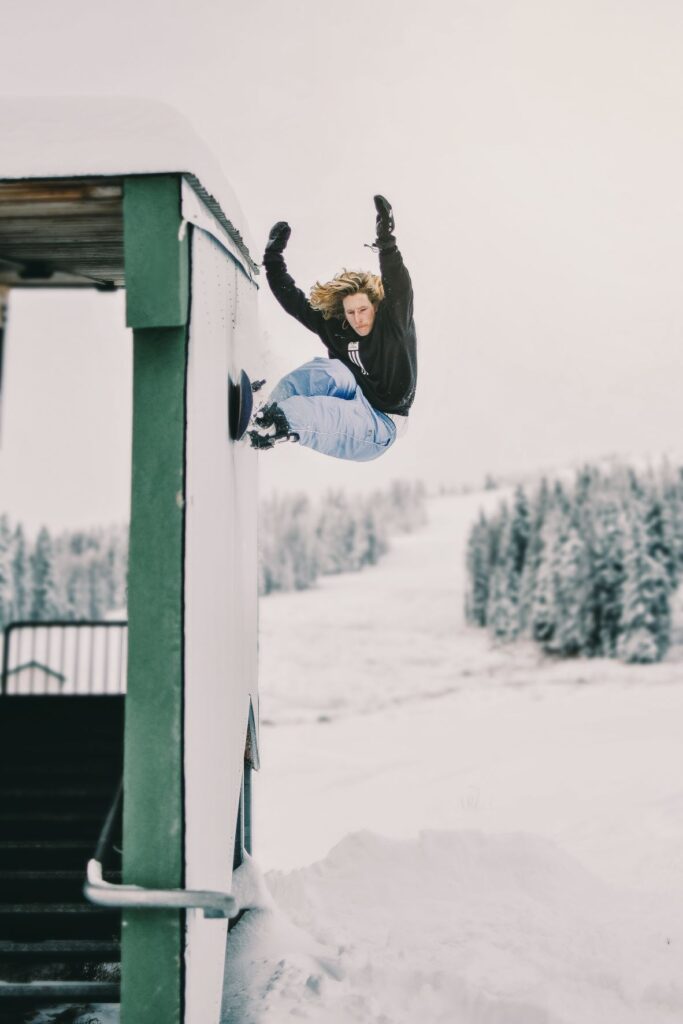 The past few years he has also been invited to the coveted freestyle jam session Superpark (hosted by Snowboarder magazine) and the annual marquee event the Holy Bowly, produced by Snowboy Productions. Accolades aside, what's admirable about his story is how he carved out his own path to recognition and growth.
One thing known to be true of all successful people is the hours they put into their craft. Snowboarding 100-plus days a year, Visintainer has fully committed to his dream of being a pro snowboarder. This past year he filmed his first major snowboard video part and traveled all over the country to get clips. The movie, titled "Paper Tiger," premiered this November in Salt Lake City.
He was honored with the opening part and assertively set the tone for the rest of the movie. For those not as familiar with snowboard videos, the opening and ending segments ritually go to the best riders of the film.
Chris Griener, professional snowboarder and host of the influential snowboard podcast "The Bombhole," commented about Visintainer's "Paper Tiger" appearance in a recent episode. "Huge fan . . . this could be Austin Vizz's break out video part."
Known for being handy with steel in the terrain park and on street rails, Visintainer's ability to ride everything is what makes him such a dynamic rider. He's the equivalent of an ATV in the automotive world: from massive handle-built jumps, sketchy urban wall rides, resort side hits and pow laps, to big mountain riding in the backcountry, the kid can ride it all.
Visintainer hones his work ethic, passion, and love for snowboarding by getting to the mountain early and lapping the terrain park when the mountain first opens. He explains that he enjoys the calmness of the empty park, the freshly raked takeoffs, and the recently groomed landings.
Then there are the hours he puts in during the off season to keep his dream alive. To create financial security during the summer months, he has a full-time day job that frees up his winter. When the snow flies, he has gas in the tank and money in the bank to chase the snow, travel to events, and film all season.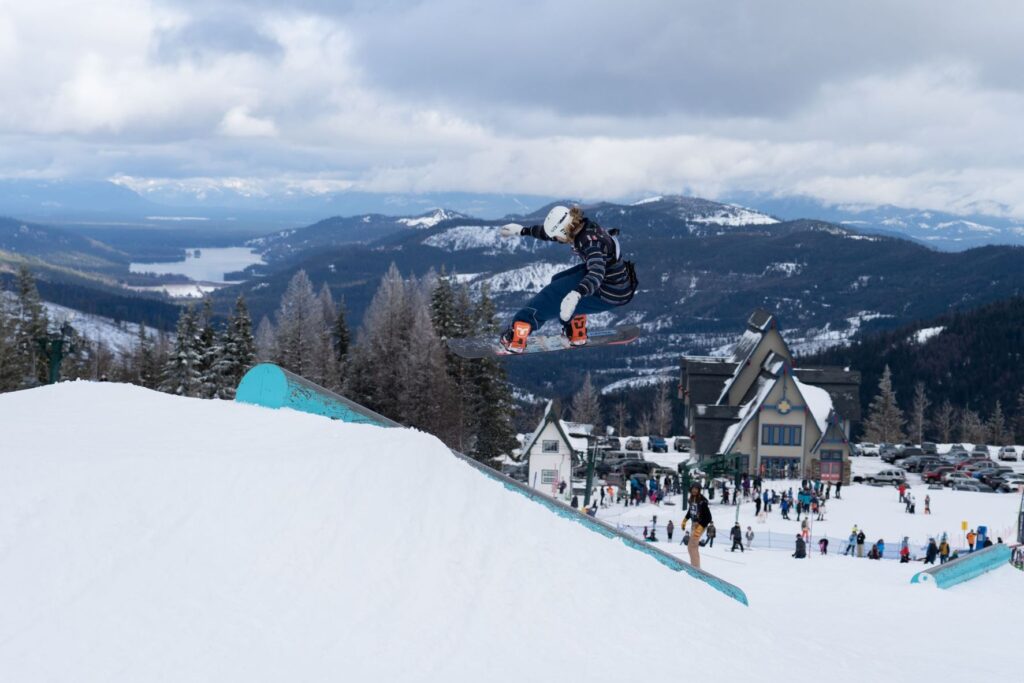 Growing up in the Inland Northwest, Visintainer says there weren't a lot of riders doing street and park snowboarding, and he wasn't getting the opportunity that other competitive boarders were getting. Things weren't progressing, so he created his own opportunity to get noticed and started making Instagram edits with the goal of putting out the sickest edits he could. The motto that drove him, he says, was "just be so good they [the snowboard companies] can't deny you."
Josh Yandel, the local owner of Pistole Boardshop in Spokane, has known Visintainer throughout this journey. "He's an absolute true boarder, and I couldn't be more proud of him," says Yandel. "I've seen him grow through the years, and I don't think there could be a better role model for snowboarding. Austin has worked hard and deserves the reward. He is an amazing human. I'm thankful to have him a part of the shop, and I think we are gonna see big things in his future."
I speak as part of our local snowboard community when I say we couldn't be more stoked to see one of "us" make it. Austin Vizz is humble, driven, and has endless style. He's one to keep an eye on this winter and in the seasons that follow.
Originally published as "Austin Visintainer: Local Rider Makes Pro-Snowboarding Dreams Come True" in the January-February 2022 issue.
T. Ghezzi is Pacific Northwest raised and believes we should respect the land, spend time in nature, explore, adventure, hike, and never stop the pursuit to ride powder.
Find more stories about snowboarding and other notable Inland NW snowboarders and skiers in the OTO archives.