Silverton, Colorado—Two long-distance hikers from Spokane, a married couple with the trail name "LauTrav," started thru-hiking the Continental Divide Trail (CDT) on April 22, 2019. Beginning in New Mexico, Travis Nichols and Lauren DeLand, both seasoned long-distance hikers, plan to end their epic hike at the Canada border this fall after hiking for five months. Nichols and DeLand completed the 2,653-mile Pacific Crest Trail together in 2016, and DeLand hiked the 2,190-mile Appalachian Trail in four months and five days in 2017. After completing the CDT, DeLand will join the ranks of several hundred other hikers who have earned a "Triple Crown" honor for completing the AT, PCT, and CDT. A recent report from LauTrav on the trail in Colorado, courtesy of their blog, highlights some of the challenge and thrill of thru-hiking the 3,100-mile CDT, the longest of the three premier U.S. long-distance hiking trails.
"We saw no other people nor tracks while making our way to Silverton. We had one ridge line where we had to carry skis but everything else was snowed in. I don't know how to describe our ski experience other than combat skiing. If the desert of NM was indifferent to our presence CO almost feels like it's working against us. We kicked steps across super steep slopes, battled giant tree wells, climbed over huge swaths of avalanche debris, stumbled over rocky ridges in our ski boots and had multiple moments where to set our ski edges we told ourselves not to look down or fall as we tried to cross a slope above a cliff as fast as we could."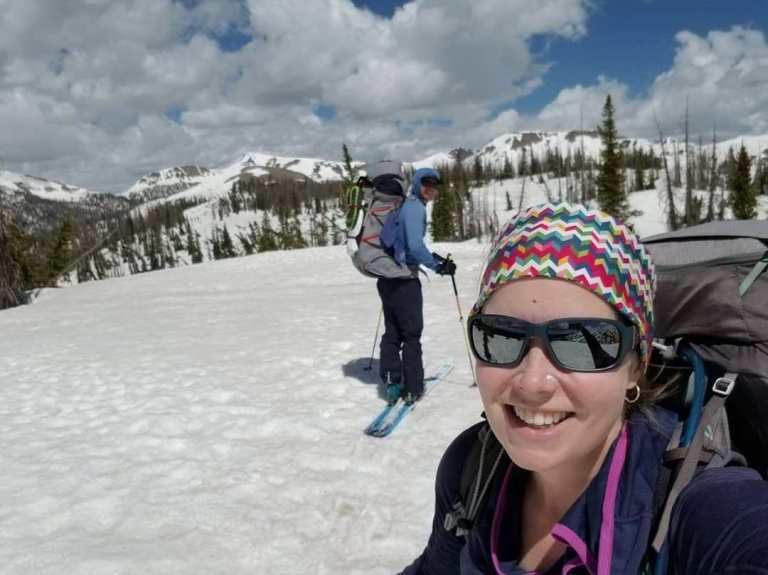 Stay updated on the couple's journey along the CDT at Fivemonthstonowhere.com.