Skiing and snowboarding doesn't have to cost an arm and a leg, and with a few cost-saving tricks like cashing in on readily available discounted passes, ticket packs, and other mid-week ski deals, you can easily ski more this season, at a number of different resorts, for way less than the regular price you'd pay for fewer days on the mountain if you pay the regular lift ticket price each time. Ski smart and ski more this winter.
Mt. Spokane Ski & Snowboard Park
There are tons of ways for people to save on shredding at Mt. Spokane this season. Season passes are definitely the best deal and can reduce the price of skiing down to $3.89 per day (that is if you ski every day of the season!). The season pass sale, with $389 adult passes and $289 for youth and college, runs through October 31. An alternative to season passes are lift ticket packages. Stocking Stuffer ticket packages give adults three visits, college students four visits, and youth five visits anytime during the season for $99 (through December 31). Families can save big with the Family Fun Pack – a package of 20 fully transferrable lift tickets they can share with anyone. At $499, this is the best value lift ticket package (through December 31). Finally, people can buy tickets online anytime and save anywhere from 4-50%!  Following the advance purchase model developed by the airlines, people save more by purchasing early. Commit to a date, buy the tickets online, and save money. Mtspokane.com.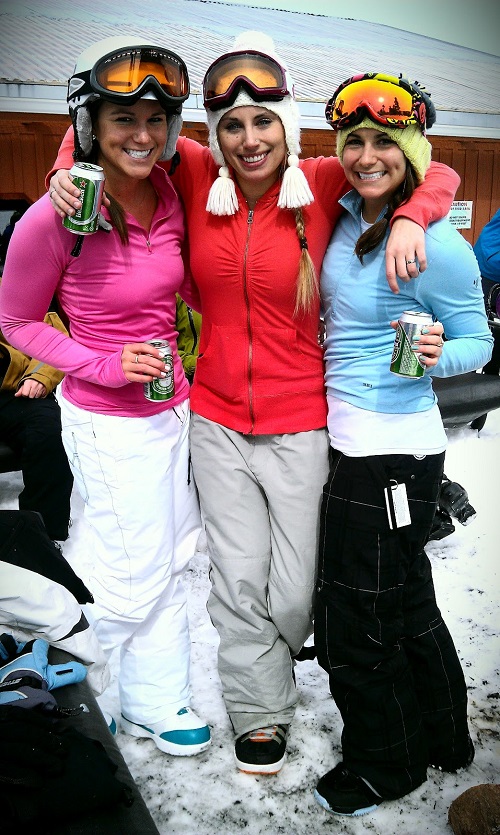 49 Degrees North Mountain Resort
This month, 49 has season passes, lesson packages, and 6-packs of tickets all on sale. Through October 15, season passes are $399, youth passes are $299, and college or military passes are just $279. You can even lock in this discount rate with a half payment now and the rest by November 1 if cash is a little tight right now. Season pass holders at 49 also get five free tickets to White Pass, three to Mission Ridge, two to Bluewood, and two to Loup. This is pretty unique deal for anyone who likes to venture out and explore some of the region's other ski areas. 6-packs of tickets are another way to keep the cost of skiing down – tickets can be used any day during this winter season and are fully transferable to family or friends. Adult 6-packs are $279 and $219 for youth (through October 31). If you're new to skiing or just want to improve, the EZ 123 lessons program package includes three days of lessons, lift tickets and rentals for only $99 (through October 31). The resort also offers youth multi-week lesson program discounts (until October 31) that run over four consecutive Saturdays or Sundays in either January or February for $149. And this year 49 is also offering two new weekday deals: Mega Mondays with ACE Hardware, where a voucher from participating stores will get you a half-price lift ticket on Mondays and Two for Tuesdays with Radio Spokane, where two can ski for the price of one with a coupon (details online). Ski49n.com.
Silver Mountain Resort
Season pass holders as Silver also get four day passes to the Silver Rapids Waterpark ($120 value), where you can soak or surf after a day on the mountain. Through October 31, passes are priced at $439 for adults and $259 for youth, college, and senior riders. The midweek pass at $229, which gets you access on Mondays, Thursdays, and Fridays, as well as early and late season bonus weeks and $10 off tickets any other day, is great deal for those with free-time between the weekends (Christmas holiday blackout dates apply). Silvermt.com.
Lookout Pass Ski & Recreation Area
Lookout Pass offers the lowest season pass prices in the region with a pre-season sale that runs through October 31 (adults $229, teens $169, juniors $159, and college students $199). With a season pass, you also get discounts at other regional resorts, including %25 off lift tickets at Red Mountain and Whitewater in B.C. Lookout is also offering a deal with Shotzy's Espresso (2 locations in Spokane), where after racking up a full punch card, you get your free coffee drink and a free midweek lift ticket. Skilookout.com/season-pass.
Schweitzer Mountain Resort
Season passes are on sale at Schweitzer until Oct 31. Adult passes are $749, Young Adult passes for ages 18-25 whether you are in college or not are $599, Junior passes are $249, and if you don't mind skipping Saturdays, the popular Sunday-Friday pass is $599. Schweitzer pass holder also get Powder Alliance benefits, which means three free days at 12 other resorts (PowderAlliance.com). Schweitzer also offers SKI3 packs that save 20% on 3 days of skiing any day of the year, with no blackouts, and they're fully transferrable. For those folks headed to ski shows around the region, the resort will have special deals available as well at shows like Snowlander in Spokane. Schweitzer.com/tickets-passes/season-passes.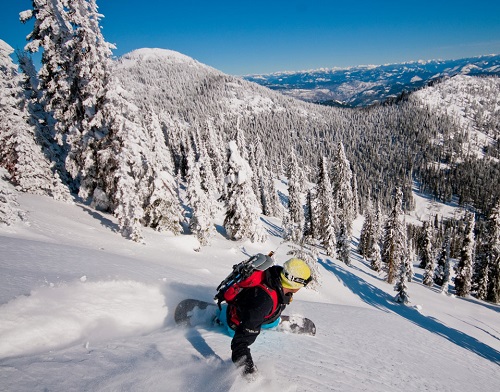 RED Mountain Resort
Make the short trip across the border north of Spokane and visit RED for an unforgettable ski experience. No time to check your phone in the lift line (there are no lift lines, and your phone probably won't work up there anyway), and the vert is huge with diverse terrain, tree runs galore and warm friendly locals who will tell you where the pow is. What more could you want? How about lift ticket discounts? The RED Card cuts out the middleman – no more Costco or Liftopia – and comes with your choice of three, five, or nine day lift tickets loaded up on a non-transferable card (with some blackout dates). RED Cards are available online December 2-April 6, with prices starting as low as $58 per day for an adult. Redresort.com/redcard.
Whitewater Ski Resort
North of Spokane on the way to Nelson, B.C., Whitewater has long been the regional go-to resort for serious skiers who know where the powder falls. For skiers and riders south of the border looking to save on lift tickets, Whitewater has a Powder Plus Card that gives you six days of skiing for $329. Here's how it works: the card gets you skiing on your first and sixth trip for free, with a $7.50 discount taken off the full price of a full or half-day ticket on your second through fifth days of skiing. That all adds up to $139 in savings, which is almost like getting two lift tickets for free. Skiwhitewater.com. // (OTM)