Kids in the Inland Northwest have an abundance of fun, affordable learn to ski or snowboard programs to choose from. These are some of the most popular programs at local Ski the Northwest Rockies affiliated resorts, including 49 Degrees North, Lookout Pass, Mt. Spokane, and Silver Mountain. Always check with your favorite mountain to see what other classes, deals, and programs they might be offering.
EZ Ski/Ride 1-2-3
49 Degrees North, Mt. Spokane, and Silver Mountain all have a very affordable 3-visit "learn to" ski or snowboard package called EZ Ski/Ride 1-2-3. Each mountain's specific package differs slightly in terms of specific details (e.g., times, amenities, age requirements) and fees ($129-$189). But all of the programs include the essentials: 3 days of lessons, gear rentals, and chairlift tickets for beginners ages 7 to adult (in past years kids as young as 5 could sign up for 49° North's program). Each mountain also provides bonus perks for participants, such as reduced-price or free season passes for the remainder of the season. Find all the details on your favorite resort's website.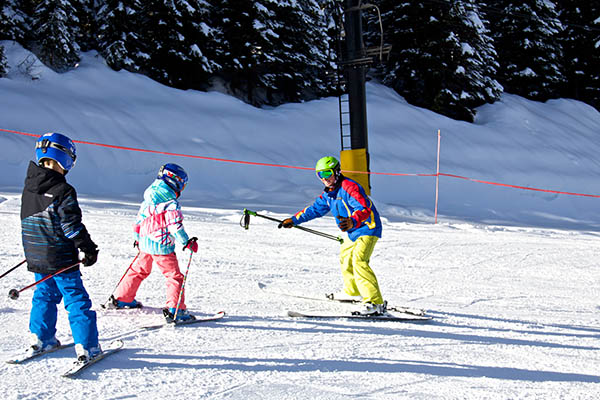 Lookout Pass Learn to Ski or Ride in 3 Program
Lookout's three day learn to ski package is similar to the EZ Ski/Ride 1-2-3 program offered at other local resorts. The package includes three days of lift tickets, rental equipment, and lessons (ages 7-adult). The first and second day of lift tickets and lessons take place on the Success Beginner Lift, and the third day's lift ticket allows access to the whole mountain. There's also a graduation bonus offer of a discount season pass for the rest of the season for first-time students who complete this program. Skilookout.com.
5th Grade Ski or Ride Free Passport
There is nothing like skiing or snowboarding for free! The Ski the Northwest Rockies association offers a "5th Grade Ski or Ride Free Passport" at the four association resorts (49 Degrees North, Lookout Pass, Mt. Spokane, and Silver Mountain). The program allows 5th graders of any ability level to ski or snowboard three days free at each of the six participating ski areas around the Inland Northwest. Ask whatever resort you're headed to if they have any specials for other family members. Apply online at 5thGradeSkiPassport.com.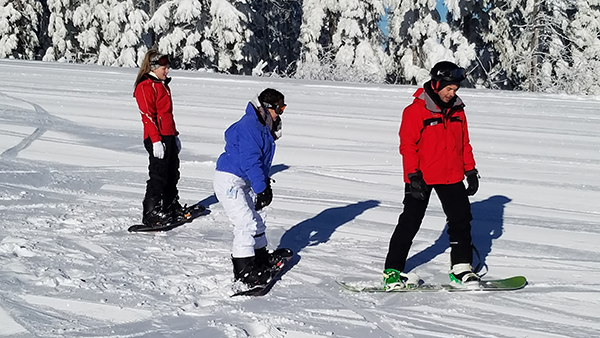 Lookout Pass Free Ski School
In its 79th year, the legendary Free Ski School at Lookout Pass has introduced tens of thousands of kids to skiing and snowboarding. Lessons run on Saturday mornings for kids age 6-17. Lessons are free, but a lift ticket or season pass is required for kids to keep skiing or riding after the lesson, and gear rental is not included. Head up to the mountain and ski with your kids. Registration typically starts in October at Skilookout.com.
Ski P.E. at Lookout Pass
A wide range of school groups, from public to private in Idaho, Montana, or Washington, participate in Lookout's Ski P.E. program. Ski P.E. provides an affordable introduction to skiing and riding for grades K-12. The program includes a 1-hour lesson (all ability levels), rental equipment, and a lift ticket. Chaperones and drivers may be eligible for complimentary lift tickets too. Transportation to and from the mountain and coordinating and scheduling gear and lessons with the resort is the responsibility of the school. Contact Lookout's Director of Skier Services to learn more about the program.
Schweitzer Mountain Resort
If you live in Sandpoint or Schweitzer is your preferred resort, the mountain offers an extensive beginner area and many different learn-to-ski programs for all ages, including a beginner package called "Ski 4 Free in 3" that includes three days of instruction, equipment rentals, and lift tickets. Visit Schweitzer.com for more info.