I have traveled often and the places blur together, but I must forget this and see each thing as if I were nineteen again, on my first trip abroad, the mundane ache of daily need shot through with the exotic. It is a good way to get through long hours of exhaustion and potentially-dangerous unfamiliarity. And of course, it is easy to see the exotic in something that is tropical and unfamiliar. On vacation in a place like Thailand, it's easier to be OK with the fact that the bed is a bit too hard, or the beer is a bit too warm, or the music is a bit too loud. It's less easy to be OK with the stories of rampant food poisoning, malaria or Dengue Fever that travelers swap over warm beer.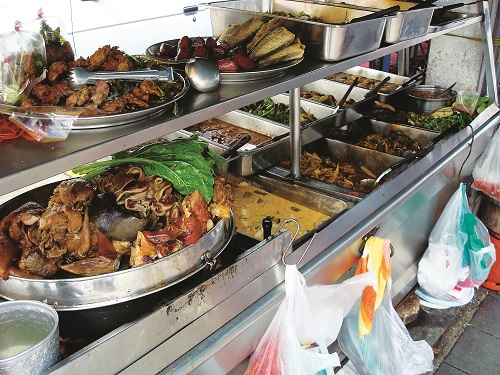 I've been to Thailand twice this year – I had to go back because the first time, I got violently ill for five days and thus I could not rock climb the way I'd planned. So I researched how to stay healthy this time around in my tropical location of choice:
1. Consider getting vaccines or antimalarials before you go. Research where you're going, keeping in mind the activities you're planning on being involved in and the state of your immune system. The CDC website has customizable lists of its vaccine recommendations based on these criteria.
2. Acquire electrolytes before you're so sick you can't move. Nothing too sugary that can worsen your condition in the event that you're ill. My favorite electrolyte drink is coconut water from a clean source (such as the local 7-Eleven). If you're worried, you can buy rehydration salts before your travels and bring them with you.
3. Don't consume tap water, not even a little bit. In Thailand, I stumbled across a source of local tap water – an open-air aquifer doubling as a swimming hole, with a pump shuttling water away. Given the amount of trash littering the water's edge, the presence of ducks, monkeys and wading fishermen, I immediately thought better of brushing my teeth with local tap water.
4. Order scalding hot food only. I ate a lot of street food because I could see it actually being cooked in front of me.
5. Ask for packaged utensils. Dishes can be a source of bacteria, even if they've been rinsed out or washed. In Asia, you can typically ask for packaged chopsticks. In a pinch, I'd dip my spoon in my scaldinghot food before I let it cool down.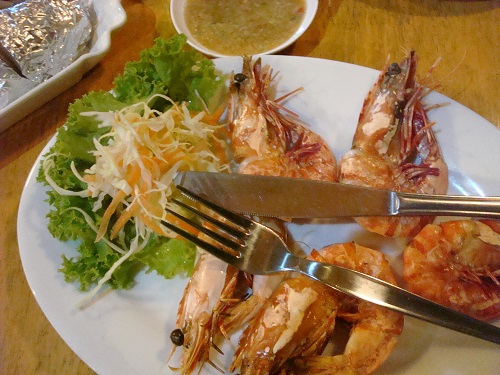 6. Don't touch your face or nose unless you've just washed your hands with soap. This means that you should bring your own soap (or wet wipes) and your own tissue paper with you. Trust me, these items will come in handy in a variety of situations. Many cheaper places – public bathrooms, even hotels – offer neither soap nor tissue.
7. Support your immune system. Get enough sleep, eat well, stay hydrated, laugh. And be flexible – don't stress out if something goes a little wrong, because it probably will. That's just part of traveling. //