With the planned Snow Ghost chairlift replacement project scheduled to start this summer, Schweitzer Mountain Resort has decided that the best thing to do with the old double-seat chairs is to lift up local charities.
"We have had a lot of people interested in having a part of Schweitzer's history for themselves, and we see this as a great opportunity for our local non-profits to benefit from this well-loved legend," says Schweitzer's Family and Activities Director, Dani Demmons.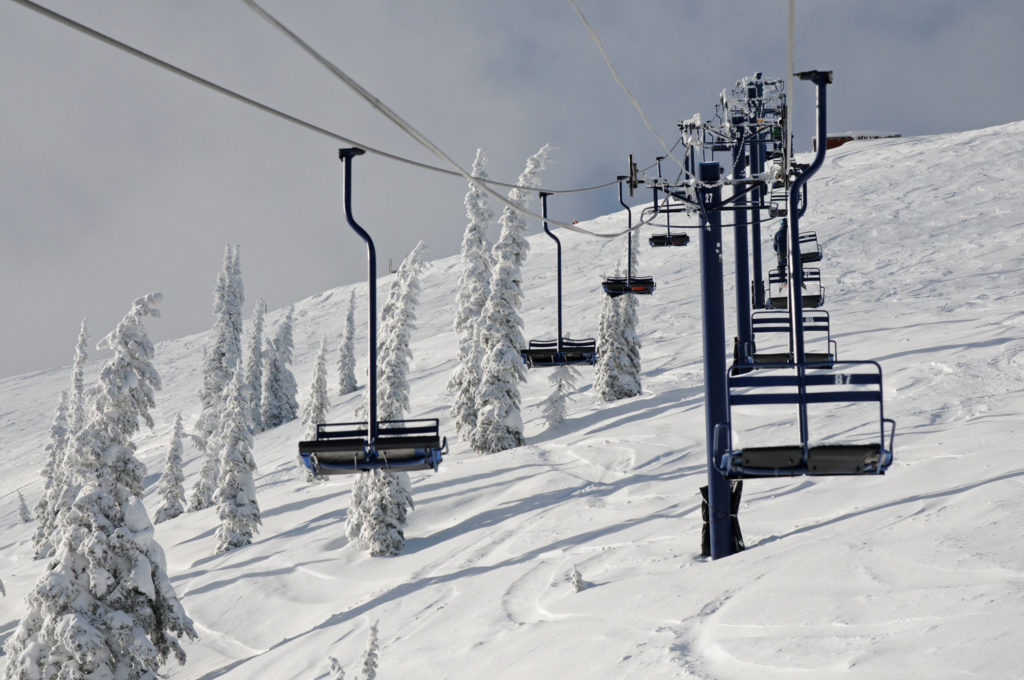 Here's how the fundraiser works: "Each chair has a donation amount of $2,000 attached to it. When a person or an organization decides to acquire a chair, they will write a check directly to a pre-approved local 501(c)(3) organization," says Demmons. "Then, Schweitzer gifts the chair to the donor and they can do as they wish with the chair."
Schweitzer has worked with a variety of non-profits in the area over the years, donating more than $200,000 in cash and in-kind product each year to local causes, and the resort is excited at the potential for the "Chairs for Charity" effort to raise approximately $280,000 that will go back into the community. 
Chair donations will be accepted online starting April 1, 2019 with chairs available for pick-up during the summer of 2019. For more specific details about the "Chairs for Charity" program and Schweitzer's donation criteria, please visit Schweitzer.com/donation-requests. (OTO)