The slopes of Schweitzer attract skiers and snowboarders from across North America, yet, unfortunately, many Sandpoint-area kids may not get the chance to experience the thrill of gliding down the snow-covered mountain.
According to the North Idaho Mountain Sports Education Fund, or NIMSEF, skiing and snowboarding is simply too expensive for many North Idaho families.
NIMSEF formed to help get as many of these kids as possible up on the mountain each winter to enjoy the fun, active sport of skiing and snowboarding.
NIMSEF rightfully points out that the benefits of introducing kids who might not normally get the opportunity to ski or snowboard goes beyond having fun on the mountain.
The non-profit organization believes that not only do alpine skiing and snowboarding provide kids with a lifelong activity, but also with a sense of belonging to an active community and a feeling of accomplishment and pride.
NIMSEF gives children more than just one day on the mountain. Each participating child gets a Schweitzer season pass, ski bus pass, equipment rental, and enrollment in Schweitzer's 8-week Funatics all-day lesson program thanks to Schweitzer greatly discounting the cost for each participant.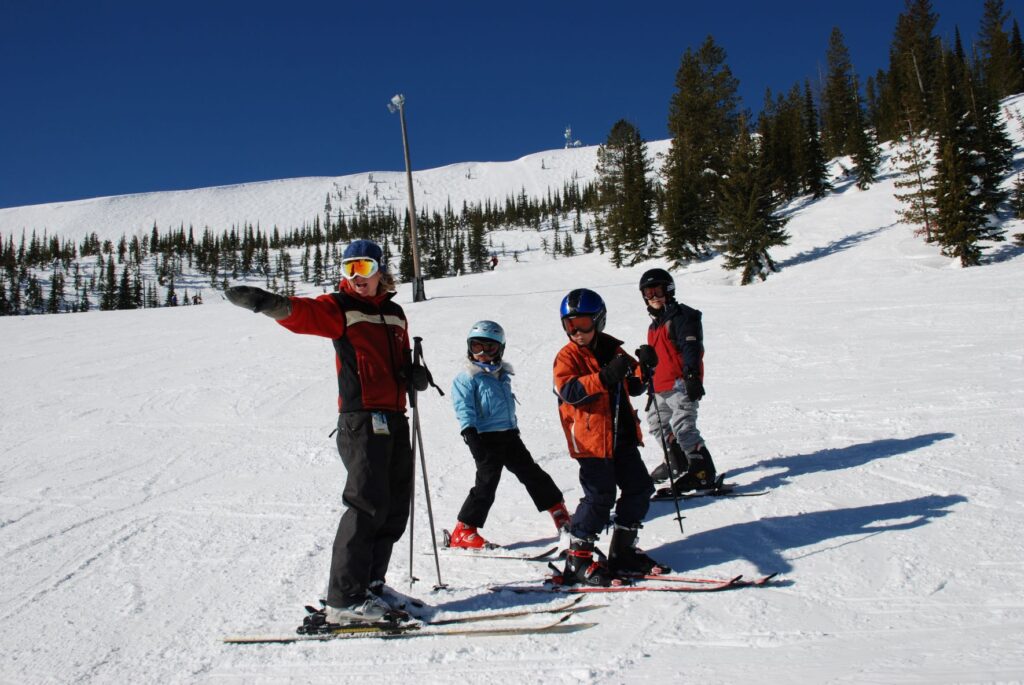 Funatics is a multi-week ski or snowboard program for kids ages 7-12 where participants get to stay with the same instructor and group of students, explains Schweitzer marketing manager Dig Chrismer. "It's a really good way for kids to set a foundation of skills and work to improve throughout the season. They often start out as beginners, and two years later they can be skiing black diamonds."
NIMSEF board president Jeff Rouleau, a Schweitzer ski instructor, started the program in 2010 after getting the following eye-opening "thank you" letter from one of the many 4th graders in Bonner County that took advantage of an annual free ski and lesson day at Schweitzer: "Thank you for the best day of my life. I probably won't see any of you ever again. So goodbye."
All children ages 7-17 who qualify based on economic need and live in Bonner and Boundary counties can apply for the program, which has grown from 22 participants in the first year to 100 participants last season.
One of the great things about the program is that each kid is responsible for raising at least $50 toward their program by selling raffle tickets, which helps teach them a positive work ethic.
Donations are critical to keep these programs growing and will make a huge difference to local North Idaho kids.
Learn more about the North Idaho Mountain Sports Education Fund, donate, or help a child apply at nimsef.com.
Originally published as "Sandpoint Group Helps Less Fortunate Kids Make Skiing & Snowboarding a Life-Long Passion" in the September-October 2021 issue.
Learn about Inland Northwest programs that provide free youth lift tickets:
Read more family and youth-related snow sports articles in OTO's Family Winter Sports Guide archive.