"Start Strong, Finish Stronger" with an upbeat 5k, 10k, or Half Marathon through Spokane
On April 8th, 2018, the Negative Split race series will start in Spokane's Kendall Yards area. This race series is a great way to jump start your race season. Local and out of town runners alike will experience some of Spokane's classic scenic routes, running over the Spokane River and—for the Half Marathon course—around High Bridge Park, Riverfront Park, and Mission Park.
Negative Split Executive Director Ryan Hite says the race design captures many of Spokane's historic neighborhoods, like Browne's Addition, Peaceful Valley, Riverfront Park, and the Centennial Trail along the Spokane River.
"One of my favorite parts of the course is running under the Monroe Street Bridge with the breathtaking views of the Spokane Falls with the spring runoff," says Hite.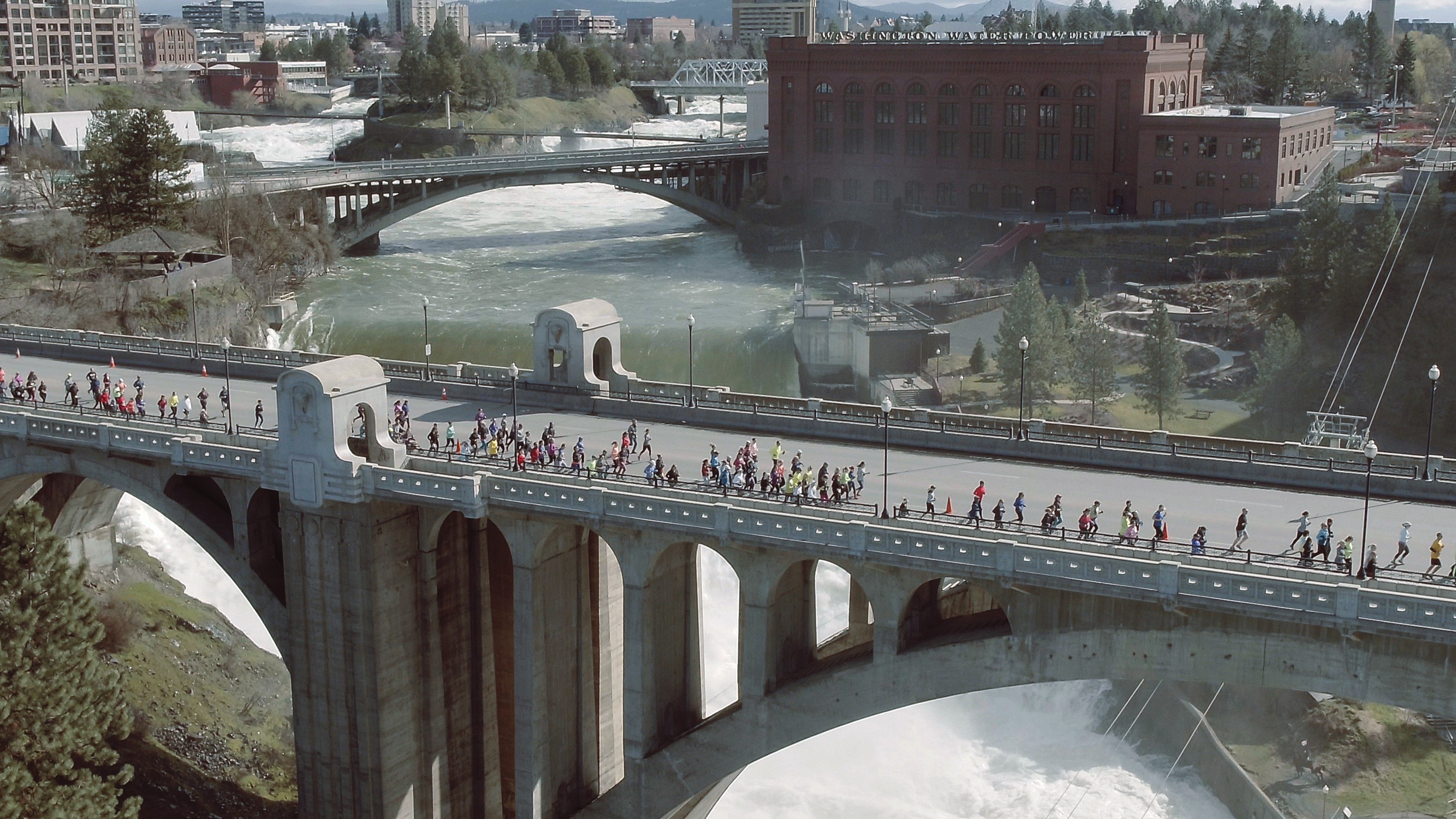 The 10k and Half Marathon courses both boast notable hills at the course start, and the 5k has a major hill around the 2-mile mark. This design might contribute to Negative Split's mission, though, to finish stronger than you started. The race is meant to encourage people to finish strong in races and all journeys faced in life.
"We want every runner to feel like their finish line experience was epic," says Hite. To make that happen, Hite has included announcing runner names at the finish line, free access to race pictures, and sweet race swag.
Upon crossing the finish line in Kendall Yards, runners will have access to food trucks, a beer garden, street vendors, and more. Finishers will get tech hoodies, 4-inch medals, pint glasses, and sling bags with additional swag.
"The swag and the atmosphere of this race is one of the best in Spokane," says Hite. "Our entire mantra this year is about people's stories. Everyone has a story of why they run, and we are trying to bring that to life and make it very special."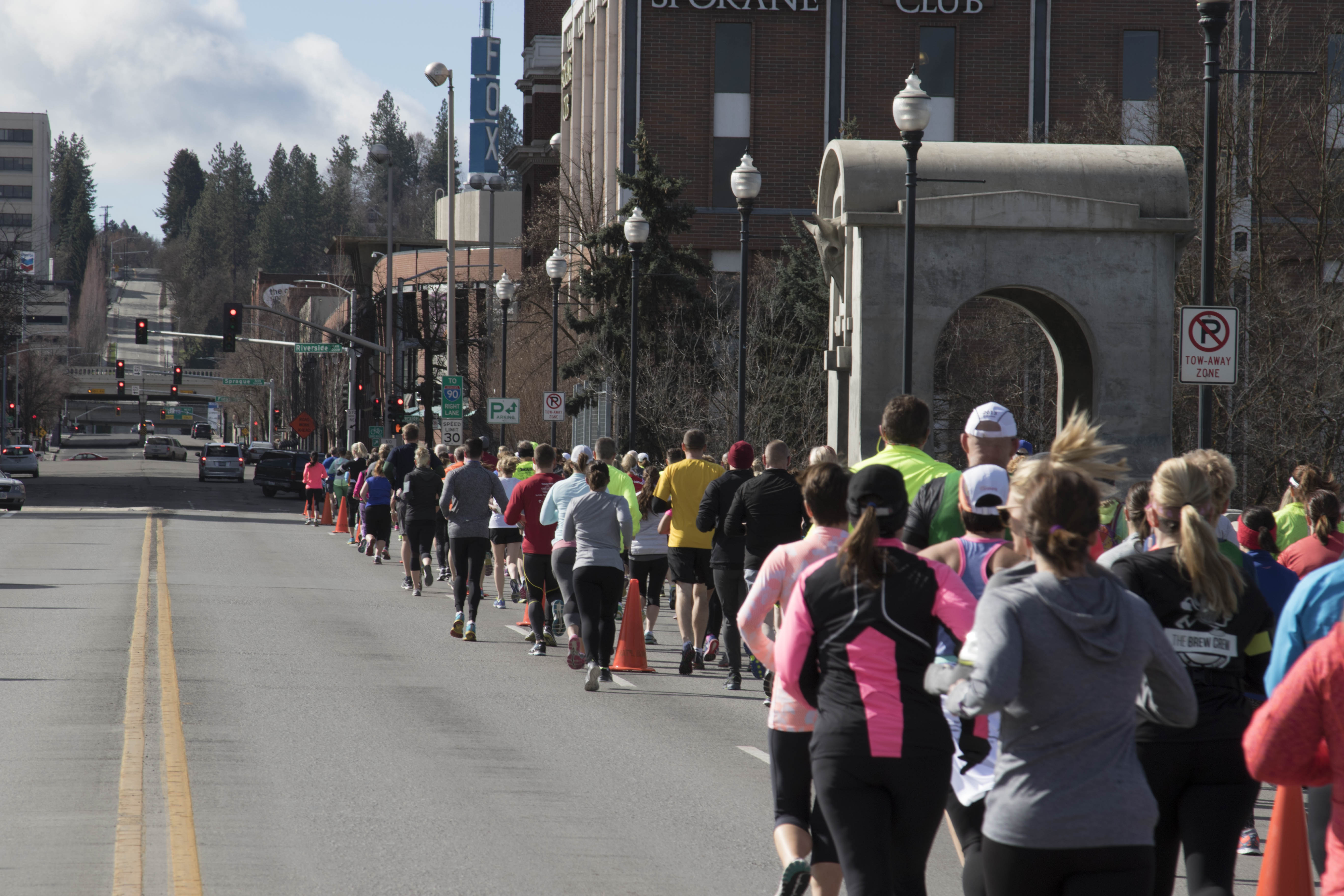 Negative Split has featured runner's stories on its social media throughout the year to highlight personal story. They've featured runners who are battling cancer and weight loss, runners who run for and with their family, and runners who have hit fast personal records.
The 2018 Negative Split will be capped at 2,000 runners this year, due to trail capacity on the out-and-back section, so be sure to sign up soon. The race medal for Negative Split finishers this year will pair with the race medal of its Spokane "sister race," the Windermere Marathon. The two race medals will connect magnetically to form a full image on an 8×4-inch medal, which includes a bottle opener on the back.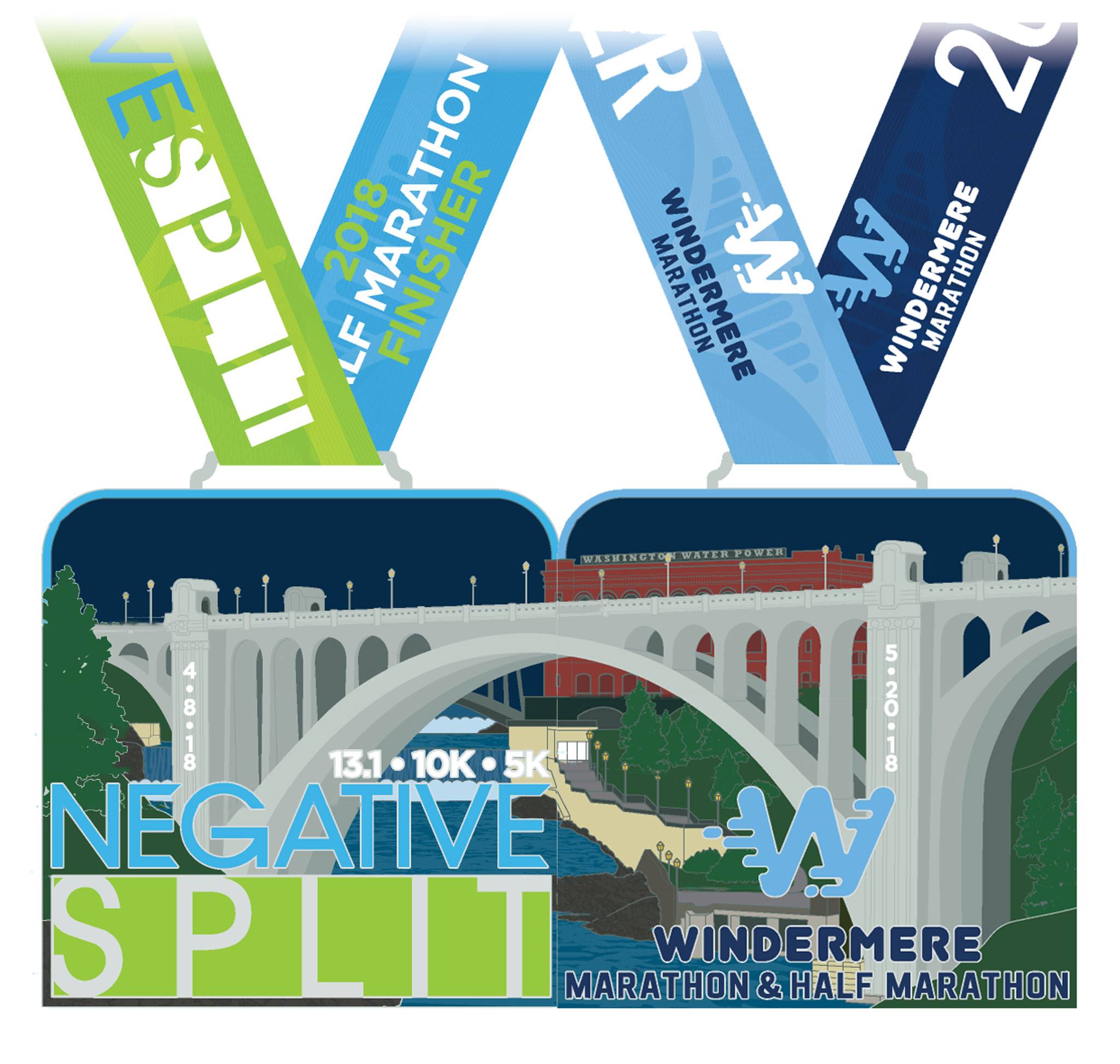 "I think this race and all our races really highlight community," says Hite. "We love the groups of people that come and run our races as something to do together. This race brings a lot of different types of people together to celebrate an accomplishment when they finish. Every finish is truly a celebration for us!"
For more race information, and to register, visit nsplit.com. The online registration will end on April 5th. Late registration will be available at Fleet Feet during packet pickup on Saturday, April 7th. Revisit the OTO website soon for more information on the Windermere Marathon, which is set to run May 20th, 2018.
Lisa Laughlin is a contributor and digital editor for Out There Outdoors.