Boulder, Colorado, Hosting World's Cutest Toddler Race
2018 Strider Cup® World Championship Features 2- to 6-Year-Olds on Strider Bikes

Rapid City, S.D. (Feb. 21, 2018)—Strider Bikes, the world's leading manufacturer and marketer of children's balance bikes, is pleased to announce the dates and locations for its United States 2018 Strider Cup races, part of the international Strider Bike racing series for toddlers and young children.
Dubbed by many as the "cutest race in the world," these family-friendly races for the tiniest competitors will give small children a chance to put their Strider Bike skills to the test.
The 8th annual 2018 Strider Cup World Championship is the culmination of a racing series that includes four stops across the country this spring and summer. Boulder, Colorado, will host the World Championship race at Central Park/Boulder Civic Area on Friday, July 20th and Saturday, July 21st. Other races will be May 5th in Fort Worth, Texas, May 26th in Cleveland, Ohio, and June 16th in Charlotte, North Carolina, at the NASCAR Hall of Fame.
Ryan McFarland, CEO and founder of Strider Sports, says the races seek to encourage cycling among young children.
"When you get kids active and outdoors, it develops habits that will last a lifetime," McFarland says. "Too many kids get sucked into video games or just play structured sports. But riding a bike is something you can do every single day, from age two to 100."
The unique Strider Cup race series caters directly to children 18 months to 6 years old who want to show off their riding skills and compete in a friendly atmosphere against other Strider riders from around the country. Children of all sizes and skill levels are welcome to participate. Strider Bikes are developed for both learning the ropes of riding and honing advanced skills in racing.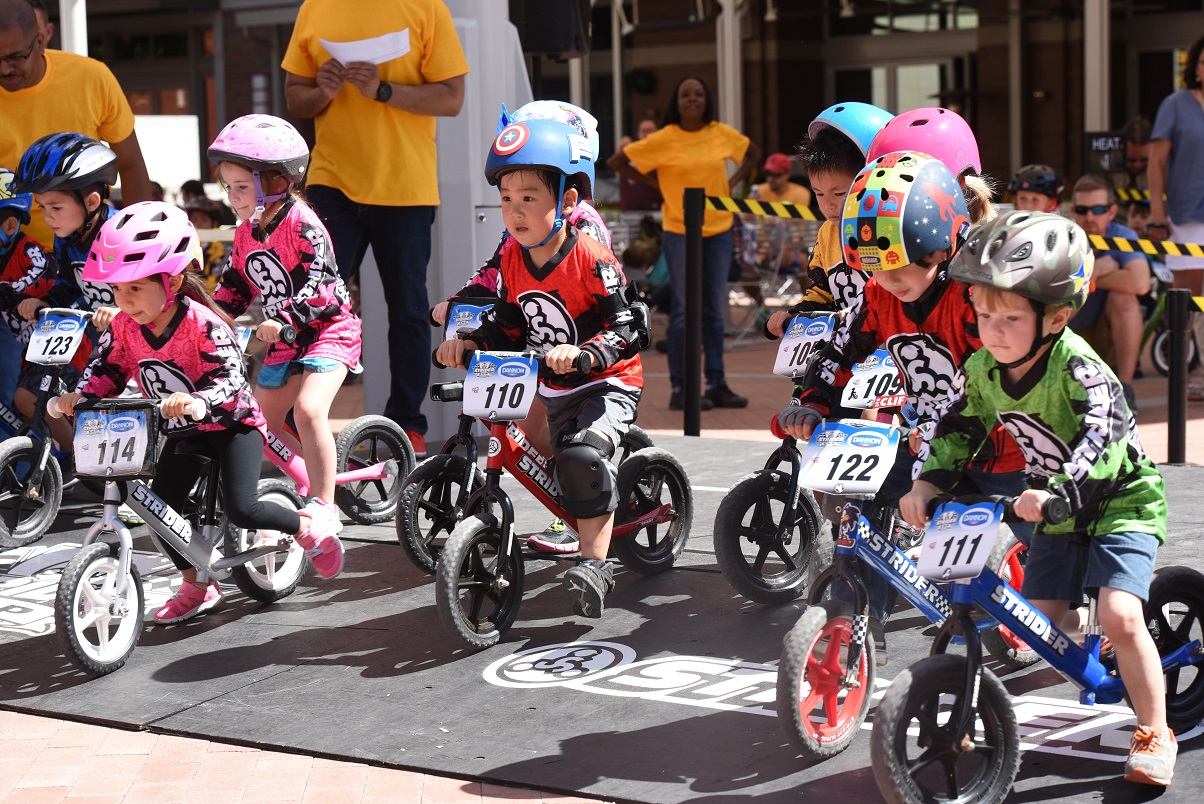 A typical Strider race scene features excited parents, grandparents and siblings who encourage the racers in their family. Bright yellow cowbells are rung and the starting gate drops. Toddlers—some still in diapers—wearing colorful helmets lean forward at the 24-foot wide start gate, kick their short little legs, and embark upon their 650-foot-plus journey over and around obstacles such as tires, water features and wooden ramps. All racers are treated to a celebratory podium award ceremony immediately following their main race, where they will receive either a trophy or a medal and pose for the crowd of proud parents and spectators.
Pre-registration is open now; visit the Strider Bikes website for highlights and images from the 2017 race series.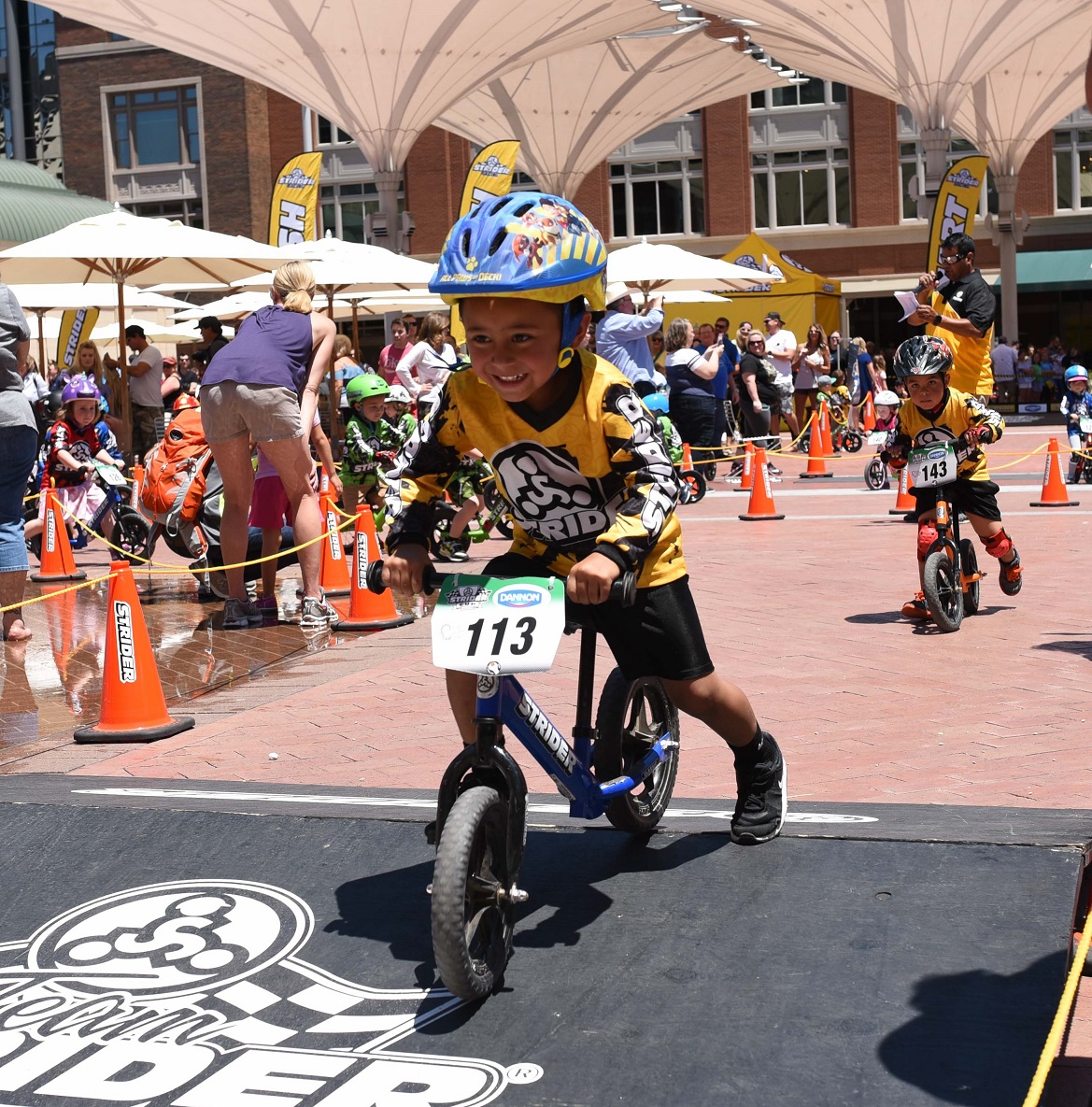 ABOUT STRIDER SPORTS INTERNATIONAL, INC.
Strider designs efficient balance bikes and balance bike accessories for children ages 6 months—7 years, and for older riders with balance and coordination challenges. Strider's mission is to inspire kids to ride by building lightweight, efficient, all-terrain bikes that build two-wheeled confidence in children.
Strider Bikes allow riders to learn balance, leaning, and steering, thus eliminating the need for tricycles or training wheels. Founded in 2007 in Rapid City, South Dakota, Strider has sold over 1.8 million bikes and is distributed in over 75 countries. The company has donated over $1,000,000 to charity through its Rider Fund. Visit www.StriderBikes.com, Facebook or Instagram.