Waaaaay back in 2018, I got it in my head that I should start bikepacking. Never mind that I had no gear for it and no idea what I was doing. Two bikes, lots of mud, and countless bike bags later, I'm finally dialing in a packing system I'm happy with. I thought that my early generation Revelate Terrapin seat bag system would always be my go-to. But then I had a gift card, and an REI dividend, and an itch for adventure. And now I'm the proud owner of the Roswheel Off-road Seat Pack and I am delighted with it.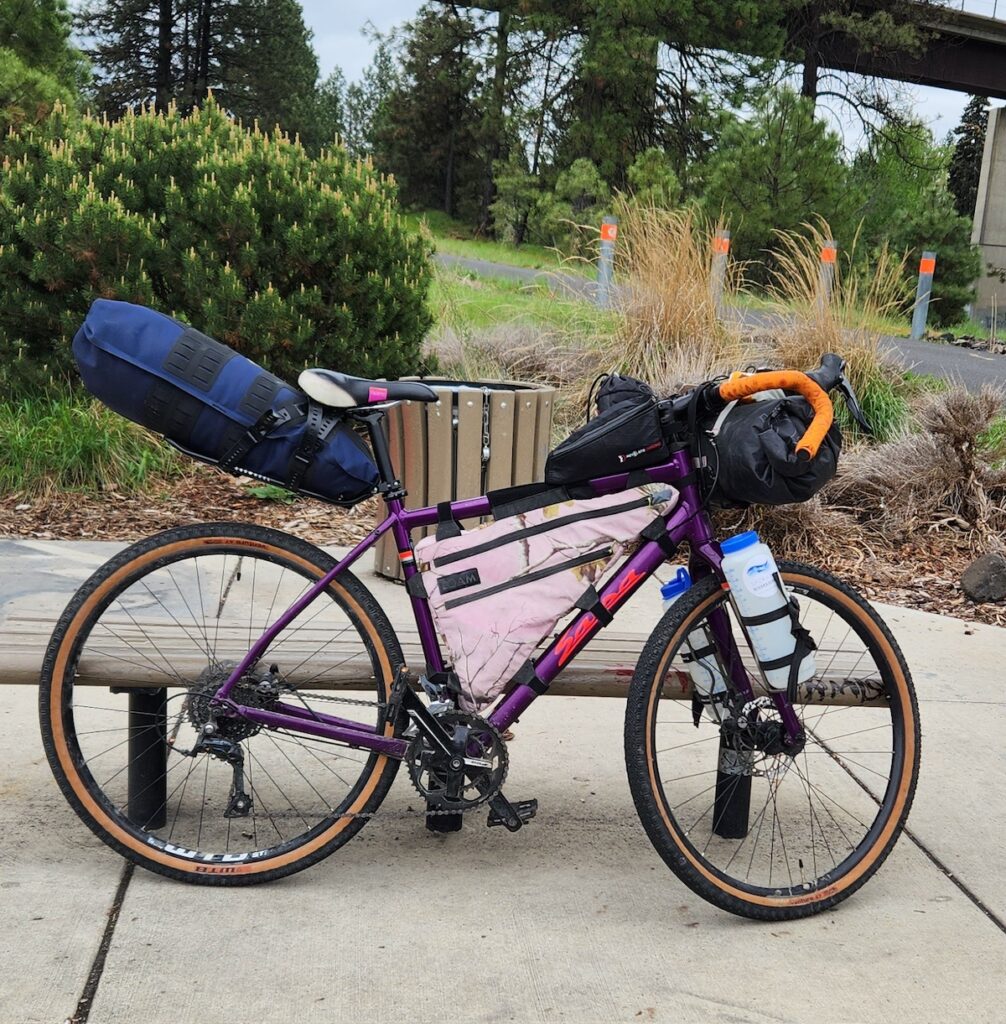 This pack addresses one of the most common issues with large seat packs (wagging or flopping from side to side as you're riding) by including a light-weight aluminum rigid rack to hold the bag in place in the roughest conditions. When I installed it, instead of reading the directions, I installed the rack upside down and then got frustrated that I couldn't tighten it enough to eliminate movement. Until I realized the included heavy-duty straps loop through the platform of the rack, through the sides of the bag, and overtop of the seat rails to hold everything solidly in place.
The 15L capacity is enough space for a cold-weather sleeping bag, my favorite inflatable Sea to Summit pillow, base layers and change of socks, and a lightweight puffy—so, my entire sleep system, with an easy "compression sack-packing" technique. I will always have a soft spot in my heart for my original Revelate set-up, and the Terrapin will be my back-up. But this Roswheel bag is the bee's knees of bikepacking gear, and I'd recommend it to pretty much anyone!
Carol Corbin