Avoid Biking Muddy Trails to Preserve Them
As spring makes its hesitant debut in the inland Northwest, it can be tempting to push the season and go for a ride on your favorite trails: you have fond memories of autumn rides there, and things seem warm enough to make a go with a light jacket or two. Sure, you'll have to battle some mud and snow, but you're an adventurer, right?
Unfortunately, it's best for all adventurers if you hold off riding your favorite trail until it's dry. It's respectful trail etiquette (and better for your trail in the long run) if you avoid a trail that's sloppy with snow melt. Riding on muddy trails will cause rutting, widening of single tracks, and other damage.
As the Vail Valley Mountain Bike Association puts it, the damage from hiking, running, or biking muddy trails not only creates a bad user experience but steals time from volunteers who have to fix damaged trails when they could be building new ones.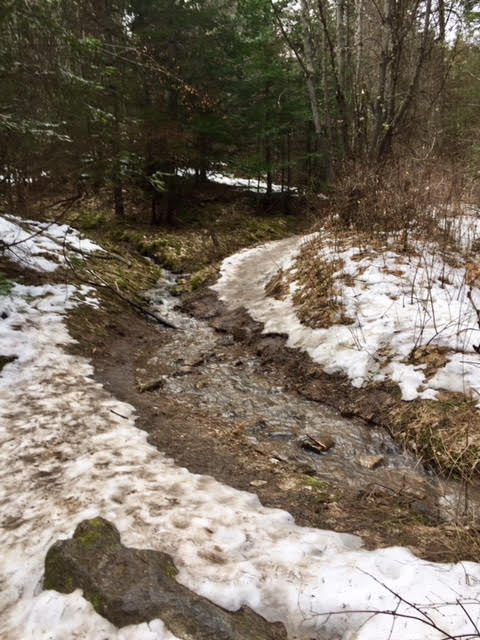 Luckily, in the Spokane area, there are plenty of lower-elevation trails that are already fit for biking, as Evergreen East, the eastern Washington chapter of the Evergreen Mountain Biking Alliance, shared in their recent Facebook post.  A few of those great trail options currently okay for riding include Riverside State Park, Beacon Hill, and the Saltese Uplands.
Choose a dry trail until we get back to truly warm weather, and keep in mind these rules for trail etiquette shared by VVMBA and the International Mountain Bicycling Association.
Only ride open trails. A muddy trail should be considered a closed trail.
Share the trail. Hikers and bikers should yield to equestrians, and bikers should yield to hikers. Bikers should remember that the uphill rider always has the right of way.
Keep single track single by staying on the trail. VVMBA recommends doing the "Fruita Lean" whenever you need to move over when being passed or letting someone pass. Move to the side of the trail, put your outside foot down, and lean to the outside of the trail.
Practice Leave No Trace principals—and, if you see someone else's trash, pick it up.
Ride through standing water, not around it.
Ride or walk technical features, don't ride around them.
If you need to pass someone, slow down and verbally announce yourself or ring a bell. Wait until the other trail user is out of the way before you blast past.
Ride with a partner and know where you're going. Share your riding plan if you head out solo.
Start daydreaming about summer trail riding trips by reading "Bike Helena," a past Out There article written by OTO contributor Aaron Theisen that shares what Montana's mountain biking capital has to offer.
[Feature photo taken by Skye Schillhammer.]
Lisa Laughlin is a contributor and digital editor for Out There Outdoors.