By Wil Wheaton
If you like to grill on the go, whether it's out in the boonies camping or at a backyard barbecue, a portable grill set makes whatever you're cooking so much easier.
The Perfectly Portable Grill Set ($55.99) from O-Yaki comes with all the barbecue accessories you could want for outdoor cooking: tongs, a carving fork, a carving knife, skewers for kabobs, a spatula, and a basting brush. All the tools come stored in a convenient, zippered storage case that holds each tool in its place. No more forgetting one or more grilling tools when you're on the go.
The O-Yaki Skewer System is another O-Yaki product that makes for an innovative way to cook kabobs and vegetables on a grill without scorching the hell out of everything. This stainless-steel skewer system ($39.99) has a standing design that shelters delicate foods from the intense heat of a grill and frees you from having to endlessly rotate individual skewers to keep food from sticking and burning.
You can use the O-Yaki Skewer System on any outdoor grill and for indoor cooking in the oven.
Find both of these O-Yaki outdoor cooking accessories at O-yaki.com.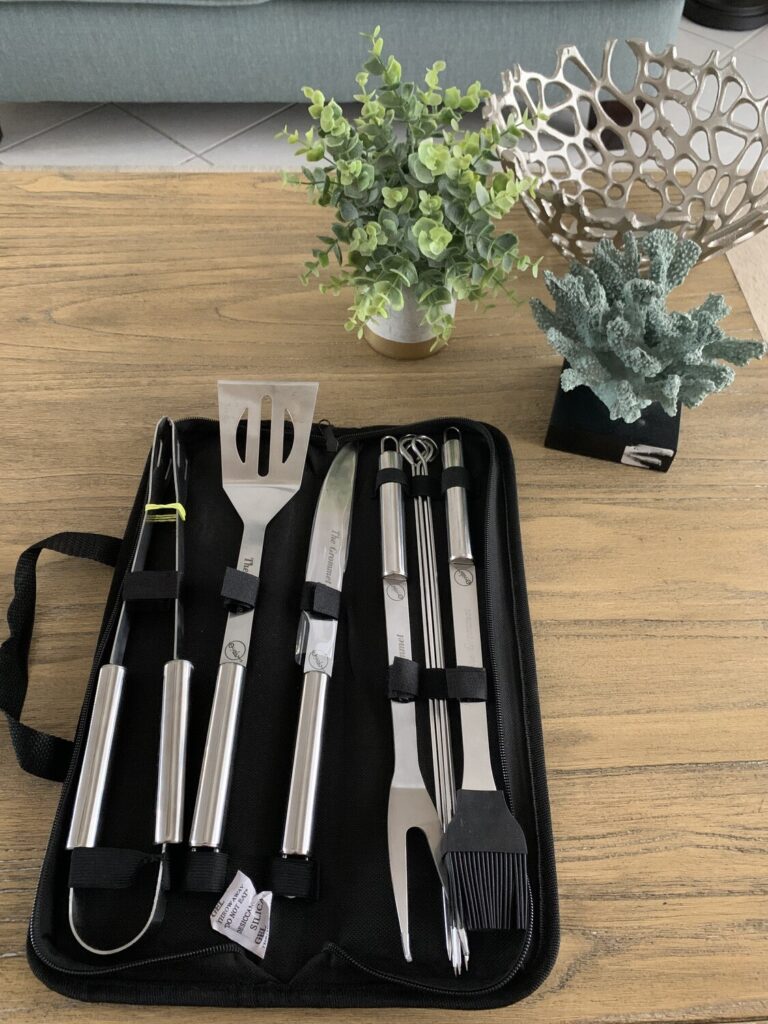 For more food & drink stories, visit the OTO archives.
Read more stories about grilling and barbecue accessories.