What will brewing and beer be like if we are unwilling to pull back from the climate change apocalypse we're seemingly barreling towards? New Belgium Brewing gave us a glimpse into what we might expect from beer in a heat-plagued future when the brewery launched its new Fat Tire Torched Earth Ale on Earth Day 2021.
The beer, described as a sad alternative to the original Fat Tire by New Belgium R&D brewer Cody Reif, is made from the type of limited ingredients that may be all that's available in a not-to-distant climate-ravaged future: smoke-tainted water, dandelions, drought-resistant grains like buckwheat and millet, and malt and hops extract.
To add insult to injury, and to demonstrate what such climate change impacted beer of the future may cost, two 16oz 4-packs of Torched Earth Ale cost $40. Thankfully all profits from each purchase support the snow sports-loving, climate-change-fighting non-profit Protect Our Winters.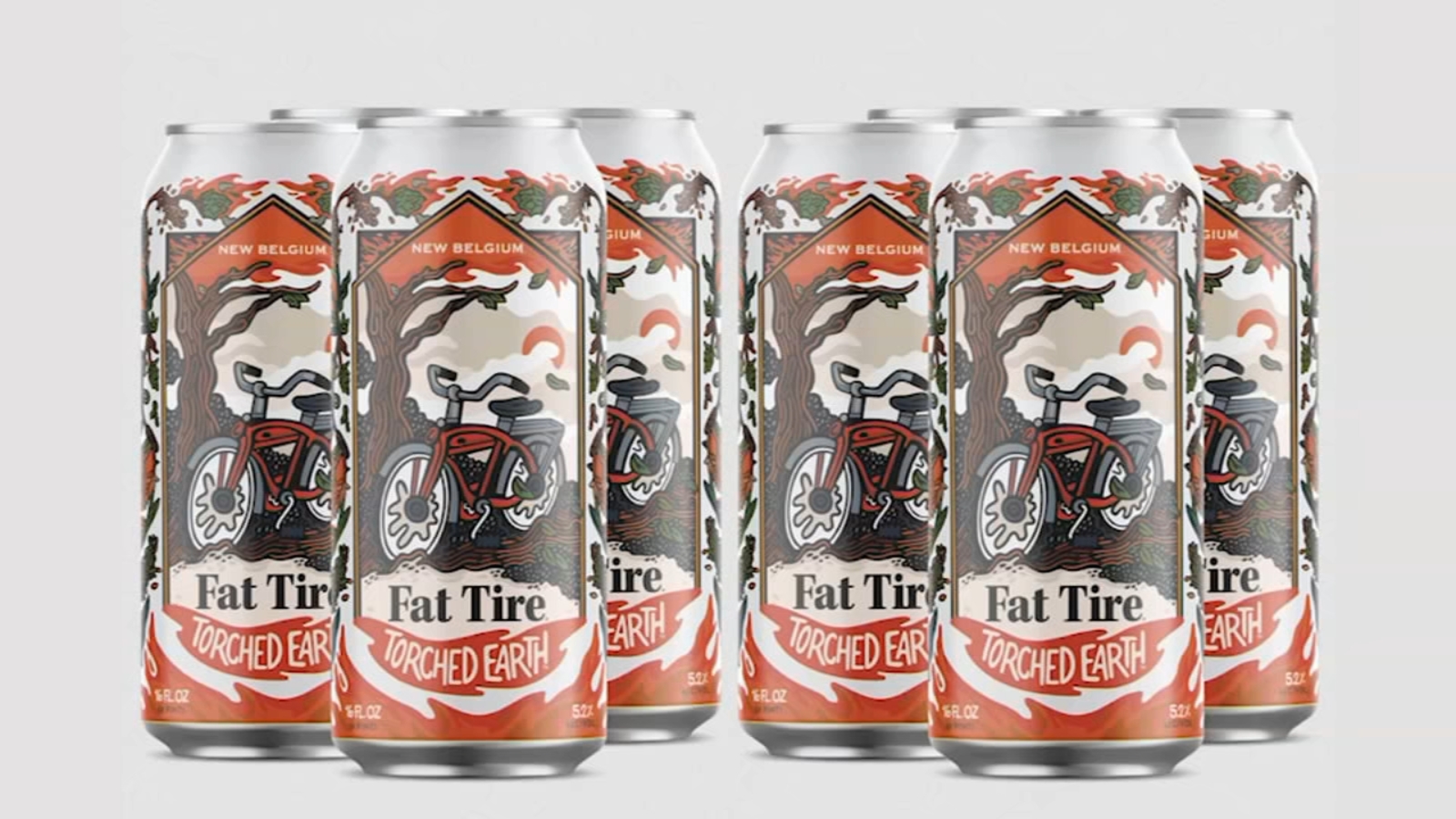 Order some for your next backyard barbecue or family get-together as a conversation starter. Hopefully Fat Tire Torched Earth Ale will inspire more beer lovers to get involved and take action on climate change.
Last year, the original Fat Tire became America's first certified carbon neutral beer, and New Belgium is also moving forward with plans to achieve net-zero emissions across the entire company by 2030.
Now they want beer drinkers like you to step up and do your part by supporting the company's "Last Call for Climate" campaign. As of this year, 70 percent of Fortune 500 companies lack a meaningful plan to address climate change by 2030, the year scientists say that climate change impacts could be irreversible.
Fat Tire has an easy online tool that allows you to see which companies are falling short and to Tweet your favorite brands to push for change. Learn more at www.drinksustainably.com.
To read more Food & Drink stories about craft beers, visit the OTO archives.
Other Provisions stories can be found in the column archive.