Here in the Inland Northwest, agriculture big and small is a big deal. And while we love interacting with our local farmers at the farmers' markets, the market setting isn't the only place to learn about local agriculture, support local farmers, and develop a sustainable farming community.
In 2020, using the online video-chat service called Skype, three farm women came together to devise a way to invite the community to visit farms in the Idaho Panhandle, to purchase directly from farm stands, and discover how small farm products are being grown and made. Thus, the Panhandle Farm Corridor (PFC) was born, a collective of small North Idaho farmers from Laclede to Cataldo.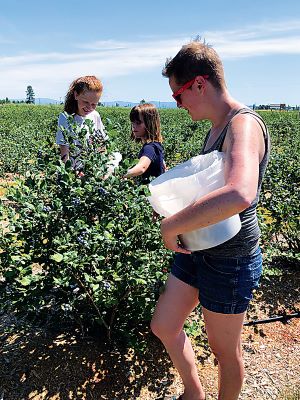 For coordinator Emily Black of Lone Mountain Farms in Athol, Idaho; secretary Betty Mobbs of Lazy JM Ranch in Hauser; and treasurer Lisa Pointer of Red Canoe Farms in Hauser, farming is everyday life. Along with 13 other PFC farmers, they are able to share and showcase their farms and farming life.
In their printable guide, available online at Panhandlefarmcorridor.com, the PFC provides location, product, and contact information for each farm so that consumers can connect with them directly, visit their farm stands, and learn more about where their food comes from. The guide also includes a farm stand map and a punch card.
Follow the PFC on Facebook for updates and events (@panhandlefarmcorridor).
Find more Provisions stories in the Food & Drink department.