Dry Fly hits another grand slam with their new, ready-to-enjoy Bloody Mary cocktail. Of course, there are as many styles of Bloody Mary mixes out there as there are opinions, with varying levels of heat and sweetness, and all with their own take on the perfect texture. But this drink exceeds expectations. It's the perfect mix, and it tastes fantastic.
No olives and no salad, just a solid Bloody Mary with some mild heat. Following the success of their other On The Fly beverages, it didn't take long for Dry Fly to put together this fabulous classic drink. The high-quality Dry Fly Vodka tastes great; however, this cocktail carries some punch with 8 percent ABV.
Migrating the premium cocktail to an aluminum can opens up a whole new universe for outdoor enthusiasts. It's easy to pack, very compact after it's consumed, and the aluminum is recyclable. In a nutshell, this Bloody Mary is ideal for pretty much every trip including backcountry ski trips, long hikes, or recuperating after a tough day.
Consider Dry Fly's other genius drinks, too. Dry Fly ready-to-enjoy Gin & Tonic features its award-winning Washington gin, craft tonic syrup from Side Hustle Syrups, and house-made bitters. The Moscow Mule features Dry Fly Vodka, craft ginger syrup from Side Hustle Syrups, and lime juice to give you a unique and refreshing taste of the best distillery in the Northwest.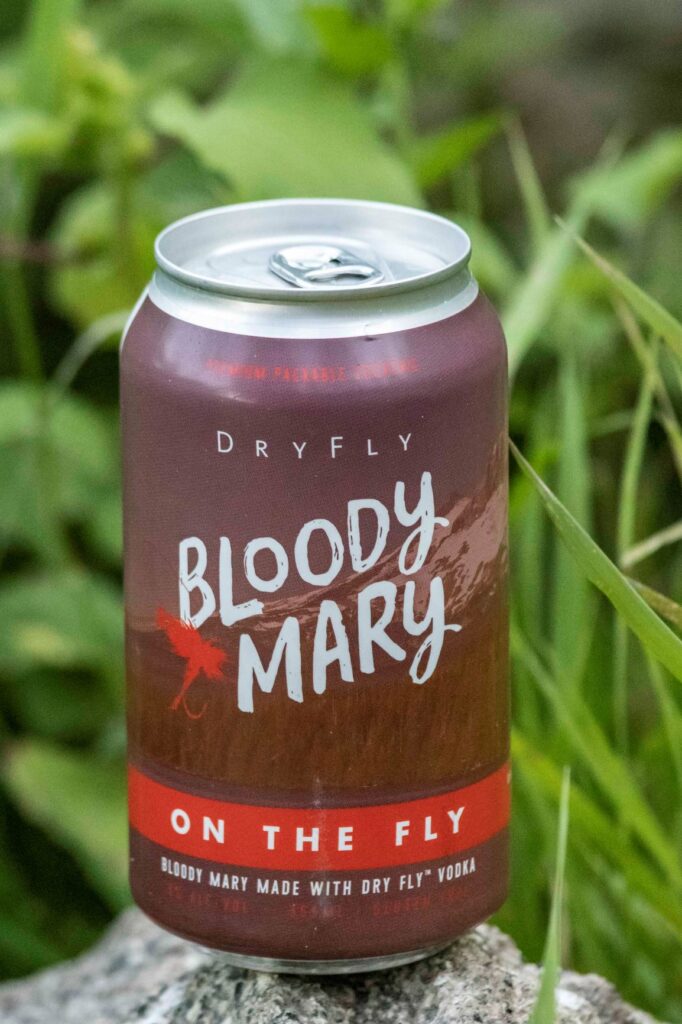 More reviews of Dry Fly drinks in the OTO archives.