Celebrate the New Year all month long and into February with winter merriment around the region. These fun and unique festival events will appeal to adults, couples, and families—whether you need an excuse to get outside more, ideas for out-of-town getaways, a break from your regular weekend ski routine, or a fun opportunity to try out a different local ski mountain.
Jackass Day, Jan. 11 – Silver Mountain Resort
Celebrate the 50th anniversary of the opening of Jackass Ski Bowl, and enjoy retro $12 lift tickets all day. silvermt.com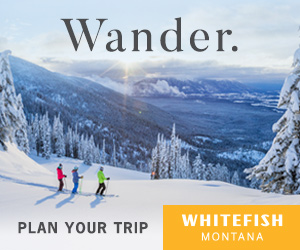 Winterfest, Jan. 13 – Mt. Spokane Cross-Country Ski Park
Have a blast at this one-day event that includes a free lunch and fun activities for all ages and levels of cross-country skiers, including an orienteering class for kids. Introductory and intermediate level skate or classic ski lessons are only $5 for a 45-minute session. Sponsored by the Spokane Nordic. mtspokane.com
Winter Carnival, Jan. 13 – Lookout Pass Ski & Recreation Area
Take part in a family fun day that includes 3-legged races for parent and child teams (other team configurations are also allowed), kid-only egg carrying contest, snowman or snow sculpture-building contest (family teams encouraged), and the Pacific Northwest wife-carrying contest with cash prizes. skilookout.com
Northern Lights Spectacular, Jan. 19 – Schweitzer Mountain Resort
Be in awe over a North Idaho-style northern lights show. Events include a torchlight parade, fireworks show, live music, and night skiing. schweitzer.com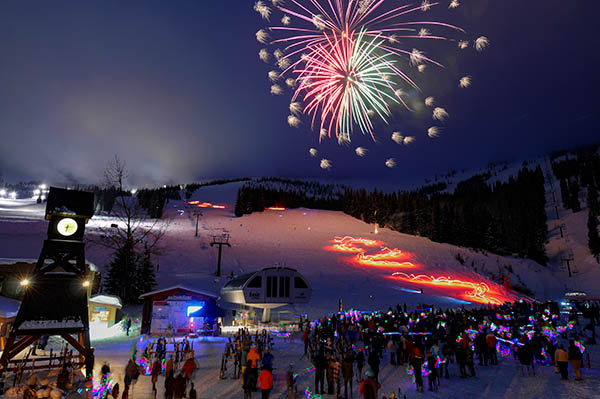 Banff Mountain Film Festival World Tour – Multiple Dates & Cities
View spectacular, award-winning films about mountain culture from the comfy warmth of theaters in cities around the Inland Northwest, including Sandpoint (Jan. 18-20) and Coeur d'Alene (Jan. 25-27); Pullman (Jan. 28); Walla Walla (Jan. 30); and Bozeman (Jan. 18-20).
Bavarian Icefest, Jan. 19-20 – Leavenworth, Wash.
Enjoy a lineup of events that includes Icefest games (smooshing race, snowball toss, and more), snowmobile sled pull, live ice carving, snow sculpture competition, kid's craft activities, snowshoe demos, and fireworks show. There's also a Stevens Pass grom playground, which is a downtown ski and snowboard playground on snow for kids to learn basic skills and balance. Equipment is provided and the event is free. leavenworth.org
Kan Jam, Jan. 26-27 – Mt. Spokane Ski & Snowboard Park
Savor the brewfest and rail jam extravaganza, which takes place outside Lodge 2 on Saturday, and gear up for the slopestyle competition at the terrain park on Sunday. mtspokane.com
Mountain Brewfest, Jan. 27 – Lookout Pass Ski & Recreation Area
Check out Ballast Point Brewery's delicious craft beers and the 3rd annual snow bowling contest (free), where two-person teams push one teammate on a sled to knock down pins; parent-child teams are encouraged to play. skilookout.com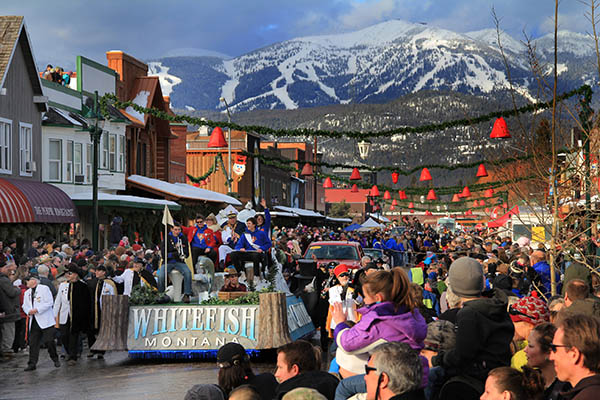 Whitefish Winter Carnival, Feb. 1-3 – Whitefish, Montana
Celebrate this annual event with lead-up events in January, such the Ski Joring World Invitational, where skiers are towed by horses (Jan. 25-27). Main festival weekend includes a grand parade, kiddie carnival, penguin plunge into Whitefish Lake, and a snow sculpture showcase. whitefishwintercarnival.com
Backcountry Weekend, Feb 9-10 – Silver Mountain Resort
Learn backcountry safety skills and partake in fun activities, including an avalanche awareness class, beacon park practice, deep burial race on Saturday, and the annual Wardner Peak Uphill Downhill Race on Sunday. silvermt.com
Sandpoint Winter Carnival, Feb. 15-24 – Sandpoint, Idaho
Indulge in a full lineup of events in Sandpoint, including the coronation of carnival royalty, downtown Parade of Lights and after party at Pend d'Oreille Winery, Chinese New Year Party, KPND Ski Party at Trinity at City Beach, Frozen 5k run (Feb. 23), Weird and Wonderful Winter Pub Crawl, and K-9 Keg Pull. Also enjoy s'mores and fire pits all around town. At Schweitzer Mountain Resort, Winter Carnival events take place Feb. 16-17 and include a snowshoe hike, village campfire, kids' crafts, live music, and the Coca Cola "Let it Glow" Kids Parade featuring kids skiing down the mountain with LED lights, followed by a fireworks show. Register kids online to participate; space is limited. sandpointwintercarnival.com
Kootenay Coldsmoke Powder Festival, Feb. 22-24 – Nelson, B.C.
Get stoked on this annual festival at Whitewater Ski Resort, which includes three packed days of tours and clinics with world-class instructors and guides. There's something for people of all different skill levels and abilities, such as backcountry basics, companion search and rescue, splitboarding, off-piste telemarking, freestyle skiing, and much more. The festival also hosts social events like a variety show and after parties, tons of ski and snowboard competitions, and other competitions that encourage all kinds of antics. coldsmokepowderfest.com //