Spokane's Great Outdoor & Bike Expo
Spokane's Great Outdoor & Bike Expo is a two-day celebration of all the awesome outdoor recreation and travel opportunities and the amazing lifestyle we enjoy here in the Inland Pacific Northwest. Don't let the indoor setting fool you. Discover fun, entertaining and engaging activities throughout the show. A bike demo area; product samples and interactive displays; contests and giveaways; and free clinics, demonstrations, and speakers all weekend long!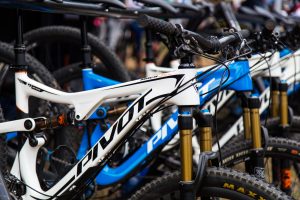 Spokatopia
Have you always wanted to try stand up paddleboarding, rock climbing, kayaking or geo-caching? How about SUP yoga, disc golf, slacklining or demoing the latest mountain and road bikes and stand up paddleboards? Or is hanging out in a pine-shaded beer garden watching mountain bikers flying through the air at the Spokatopia Mountain Bike Jump Jam and listening to live tunes more your style? At the third annual Spokatopia Outdoor Adventure Festival Saturday, July 8, 2017 you can do all of those things plus sign up for a morning trail run to the top of Beacon Hill (the Up Chuck Challenge), enjoy live music and check out over 40 outdoor recreation-oriented booths and free samples and demos at the festival exhibitor area. General admission is FREE, although there is a fee for signing up for some outdoor activities/adventure clinics. Event hours are from 10 a.m. to 6 p.m.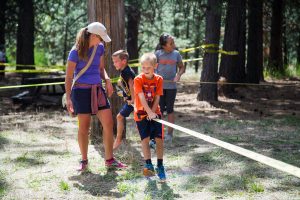 Team OTM
Out There Monthly is excited to launch our second season of the Team OTM Challenge, a 6-month program of trail and road runs, bike rides and races, triathlons and other multi-sport events that will challenge you to get in shape and try new races, fun runs and bike rides.