The arrival of spring in the Inland Northwest brought with it a diverse collection of new and revamped local breweries in North Idaho. These craft beer options in the Coeur d'Alene and Moscow areas offer plenty of opportunities to hop on your bike or round up a designated driver and create your own brewery, outdoor adventure road trip this summer.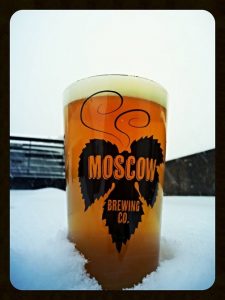 The Heart of The North
When planning a brewery road trip through majestic North Idaho, the best place to start (or end) is in the recently ranked Top Mountain Town of America*: Coeur d'Alene. In 2011, the Lake City was left void of local brews when Coeur d'Alene Brewing Co. closed its doors. However, over the last three years, five new breweries have opened in the vicinity, four have survived and rumors of more consistently circulate.
While its address says Post Falls, Selkirk Abbey Brewing Co. (6180 E Seltice Way) is a stone's throw from the Coeur d'Alene city line. Owner Jeff and brewer Steve produce exquisite, award-winning Belgian style beers, such as their flagship Infidel (Belgian Style IPA), their collection of Saisons and their collaboration Belgian coffee porter, Guilt (with DOMA Coffee Roasting Co.). If you time your visit right, you might even catch Jeff pulling some rare brews from the "cellar" for a spontaneous taste test (selkirkabbey.com).
Just a little further into town and north of I-90, Tricksters Brewing (3850 N Schreiber Way) has undergone a recent re-branding. Their new look is enhancing their current line, which includes the solid Bear Trap Brown, and opening the door for Matt, head brewer and owner, to introduce some new brews, like German Kölsch and Vienna Lager (trickstersbrewing.com).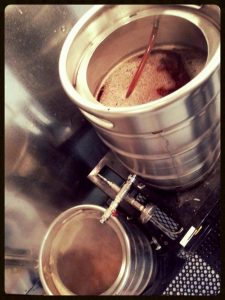 In the heart of midtown sits Slate Creek Brewing Co. (710 N 4th St.), a little brewery that took the town by storm just over a year ago. Brothers Jason and Ryan brew genuine Northwest beer and promote a hearty outdoor lifestyle. Look for the little green dots denoting current beers on tap, like their nicely balanced Mountain Hop IPA and unique Norse Nectar Pale. They also keep a guest cider on tap for a break from gluten and hops. Look for their production and selection to expand this summer when their newly arrived brew system starts humming (slatecreekbrewing.com).
Mad Bomber Brewing Co. (9265 N Government Way), a collaboration of veterans who served in the Army as bomb disposal technicians, is just a short jog north in Hayden. This nano brewery has become the hang out spot for locals, veterans and visitors alike. Owner, Tom, not only keeps it steady with his core brews – Booby Trap Blonde and Lonely Walk Brown – but also mixes it up with limited batches from their small-scale system. Before visiting, check out their hopping Facebook page for current taps and spontaneous events (madbomberbrewing.com).
Before leaving the lake behind, consider stopping in at the Crafted Taphouse (523 Sherman Ave), opening late May/early June on the corner of 6th and Sherman. Their 3,000-square-foot patio, 50 hand crafted beers on tap and inventive gastro pub menu will make them a hot spot in downtown Coeur d'Alene this summer (facebook.com/CraftedTaphouse).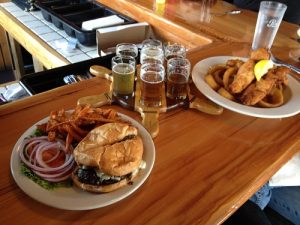 Deep South
Just south on i-95, deep in the heart of grain fields and foothills, but also near excellent hiking and mountain biking trails, the college town of Moscow is teeming with great dining and drink spots. Paradise Creek Brewery (245 SE Paradise St) known for their hop-bomb, Over the Hop, and their creamy, roasty Sacred Cow Milk Stout, is just over the state line in Pullman, WA (paradisecreekbrewery.com).
However, the only truly local brewery is the brand new Moscow Brewing Co. (630 N Almon St #130). Owner and brewer Lucas brews up an ever-changing selection of beers, like his Cascadian Dark Ale and Spruce Tip Porter, on a compact 1/2-barrel system just off a cozy, busy tap room. He also offers a cider tap from Whiskey Barrel Cider Co. in Pullman, WA, as well as snacks of locally-made cured meats, breads and cheeses. Due to their ever-increasing popularity, they are also working on financing a 7-barrel brew house by the end of 2014 (moscowbrewing.com).
North Idaho is booming with brewery options that are worth checking out on their own or as a perfect addition to your summertime outdoor adventures. //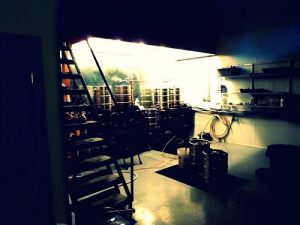 *Top 10 Mountain Towns in America by Steve Winston; World Property Channel, Vacation News, North America Edition; March 19, 2014.
Where to Stay
Coeur d'Alene:
Japan House Suites
2113 Sherman Ave
(208) 667-0600
japanhousesuites.com
Why: Clean, affordable, breakfast
SpringHill Suites
2250 W Seltice Way
(208) 667-2212
marriott.com
Why: Value, service, "green" conscientiousness
Moscow:
University Inn
1516 W Pullman Rd
(208) 882-0550
uinnmoscow.com
Why: Reasonable price, good reviews
Little Green Guesthouse
1020 S Adams St, Moscow
(208) 669-1654
littlegreenguesthouse.com
Why: Nice cottage for hotel price, kitchen, sleeps four