A newly-published Spokane Bouldering guide, by Nate Lynch and Shane Collins, is now available to buy.
Spokane has needed a quality bouldering guidebook about as long as the city has needed a north-south freeway. Lynch and Collins initially started writing this guide almost 10 years ago. Both guys are solid climbers with outstanding climbing resumes, and they were passionate about creating a chronicle of all the great boulder problems in the Spokane area.
Bouldering is a form of free climbing that is performed on small rock formations without the use of ropes or harnesses. Climbs generally vary between eight to 15 feet, and the climbers frequently use crash pads on the ground to protect them in case they fall.
The Spokane Bouldering guide features over 700 boulder problems from beginner to expert. It also includes important historical context, quality climbing photos, and historic notes about various locations. Both authors did extensive research with local bouldering legends, including George Hughbanks, Arden Pete, Marty Bland, Johnny Goicoechea, Bryan Franklin, Alex Nikolayev and Steve Moss.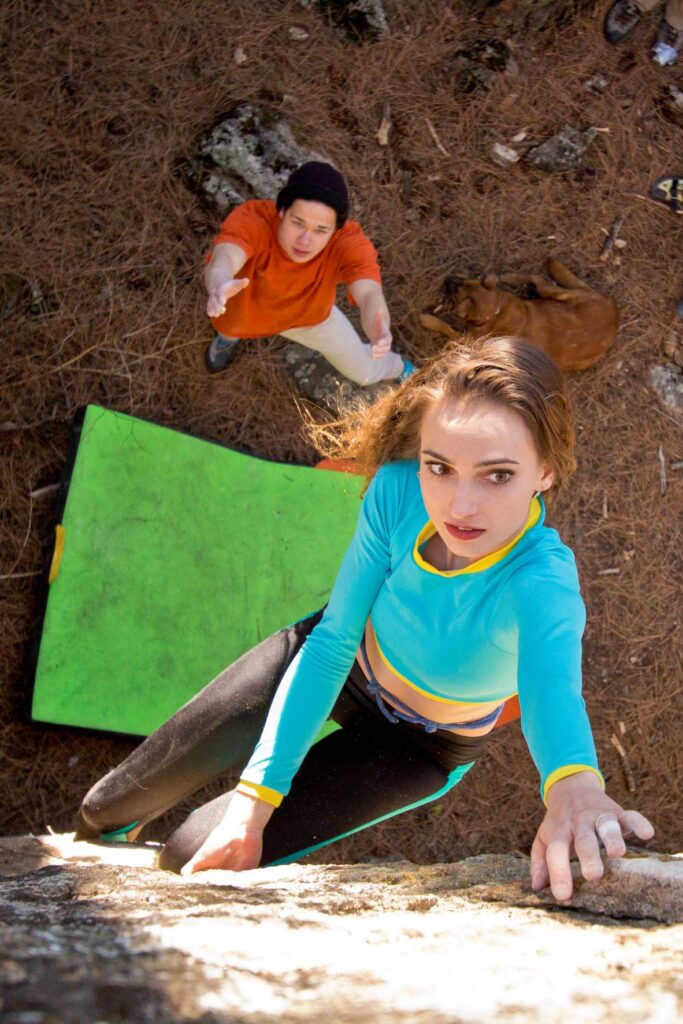 All that research and years of work show . The book is over 240 pages, which means it's thicker than the Loomis, Bland, and Speaker climbing guidebooks combined.
More importantly, Collins and Lynch paid close attention to property lines, and confirmed that all of these boulder problems are on public land or on Craiglandia (private land near Tum Tum with public climbing permission.) The book also includes 65 projects—difficult climbs that are waiting for their first ascents.
Eastern Washington has been a climbing hotbed for decades and home to two of the best indoor climbing gyms in the nation, Wild Walls and Bloc Yard. The region also features a diversity of climbing on basalt, granite, and limestone rock.
So it's no surprise that there has been a spike of climbing activity at many local climbing areas. For example, in recent years, the Fisk State Park, more commonly called McClellan, has seen a sharp rise in rock climbing development, especially bouldering. This place, featured prominently in the guide, is a wonderland for climbing and bouldering.
Arguably the hardest boulder problem in the guide is The Elitist (V12) at Tum Tum. Additional noteworthy climbs include Revolution, Love Taker and the Middle Finger of Fury. All of these climbs require a lot of fortitude, and mental preparation.
Spokane Bouldering ($35) is available online at Sharp End Publishing, or you can purchase the book at Inland Northwest outdoor gear stores, including Rambleraven Gear Trader and REI Spokane.
Find more stories about bouldering and climbing in the OTO archives.