Mead, Wash.
Mount Spokane State Park hopes to enhance its entrance and expand the visitor experience with the Bear Creek Lodge property.
Just before the park entrance, Bear Creek Lodge was once the widest span wooden structure west of the Mississippi, River. The lodge, completed in 1952, has changed hands many times in subsequent years, adding a tubing hill and campsites to its amenities and facing and recovering from financial challenges. And now it is possible this beautiful local gem could be owned by Washington State Parks.
The Bear Creek facility currently boasts 10 guest quarters, a restaurant and lounge, tubing hill, and campground. It also serves as an event center for corporate retreats, weddings, birthday celebrations, and more.
At the January 2022 WA State Parks and Recreation Commission meeting, commissioners authorized staff to use proceeds from the pending sale of a piece of property in Auburn, Wash., for acquisition of the Bear Creek property. State Parks also has partial grant funding in-hand through Washington State's Recreation and Conservation Office.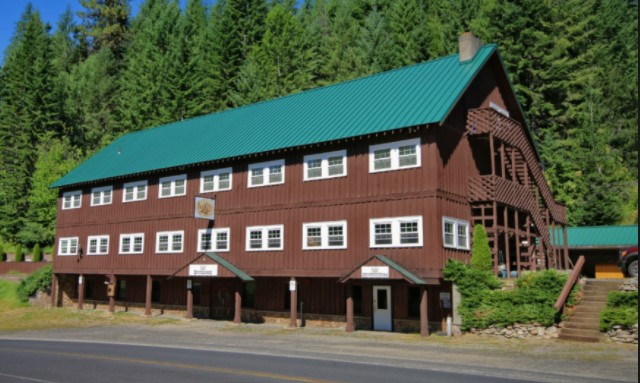 As of February 2022, that amount is $1.9 million. Formal negotiations have not yet begun for either the Auburn or Bear Creek properties at this time, and property appraisals would need to be completed for both properties in order to determine sale and purchase prices.            
Assistant Director of Parks Development, Peter Herzog, says, "Acquiring the Bear Creek Lodge property would allow us to create a true entrance to Mt. Spokane State Park. We are excited to explore options to welcome visitors to the park and provide them with easier access to park staff, services, location orientation, and additional information."
State Parks hopes to see both transactions completed by the end of 2022.
Learn more about Mount Spokane State Park and recreation opportunities within the park.