My husband Young and I moved to North Idaho from Colorado six years ago, and sometimes I find myself missing that Rocky Mountain purple mountain majesty. But this summer, I discovered a place in North Central Washington that satisfied that longing: the Methow Valley.
On a sunny day in June, Young and I set out to explore Twisp, Winthrop, Mazama and the surrounding areas. After a peaceful drive alongside the Columbia River, crossing the dam in Brewster and meandering through seemingly endless apple, cherry and fruit groves, we arrived late in the afternoon in Twisp at the southern end of the Methow (pronounced "MĔT-hŏw") Valley. The cheerful, narrow Methow River runs down the valley and right through downtown, and its music compliments the mountain charm and quiet lifestyle.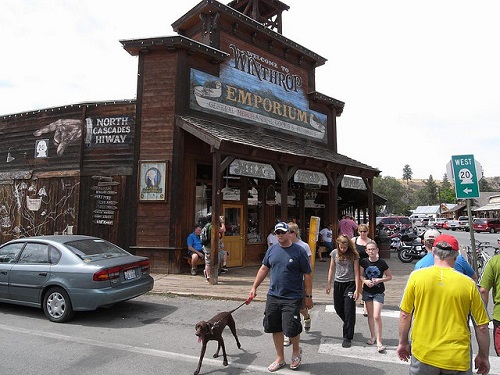 For dinner, we chose the highly-recommended Tappi, a modest Italian restaurant on Glover, Twisp's "main street." The daily specials looked appetizing, but we decided to follow a friend's endorsement and order what we were told Tappi does best: house wine, cuscio (pillow bread) with chevre, garlic parmigiano polenta with an egg, and The Bianca brick oven pizza. When we had cleaned the last delicious morsels from our plates, I had to admit that John, the owner and chef, had crafted one of the most perfect meals I had ever experienced. With satisfied palates and full stomachs, we got back on the road and headed for our night's lodging at North Cascades Basecamp in Mazama.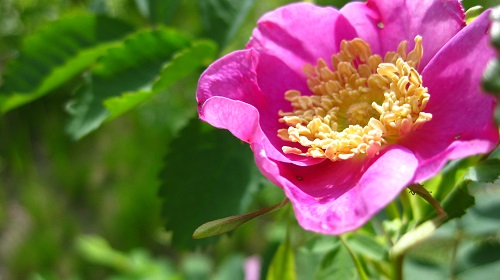 The Basecamp was an enchanting surprise! We were greeted with a white board note from our hosts, Steve and Kim Bondi, who had gone into town, indicating which room we were in and instructing us to make ourselves at home in the main lodge. The clean, comfortable and affordable "European-style lodging" reminded us of a combined home and hostel, in every good way: private lodge rooms, spacious shared bathrooms, cozy community rooms, and free Wi-Fi. There were a few other guests that night, but everyone, upstairs and down, was quiet and respectful.
North Cascades Basecamp was built in 1980, but was snatched up by biologists Steve and Kim in 2010. With their kids Amelia (10) and Emmet (6), they have carved out an incredible space, complete with a garden, chickens, trail connection to the Methow Valley's extensive trail system, warming hut, outdoor education and nature programs, art camps and more.
The Basecamp is stop #40 on Washington's Audubon Cascade birding loop as well as a National Wildlife Federation certified Backyard Wildlife Sanctuary, so early the next morning, Steve took us and a local bird watcher named DJ on a birding walk. From wetlands to a cedar grove to a sometimes beaver pond, the 21 acres were rife with nature's song as the sun came up. We followed the easy, winding Atlas Snowshoe Trail listening for bird calls and were fascinated with Steve and DJ's knowledge of plants, birds and terrain.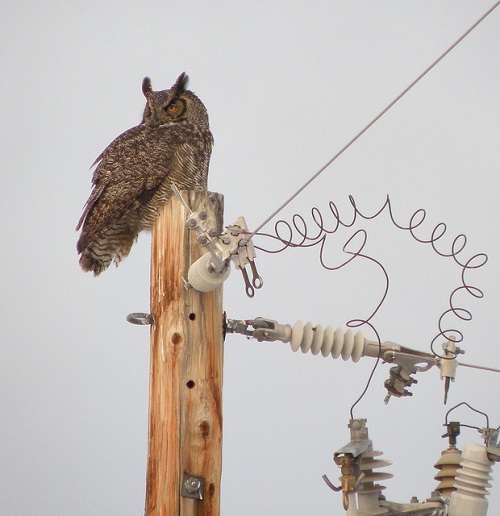 Breakfast back in the lodge's community dining room was Kim's simply scrumptious frittata, made with her own eggs and greens and complimented with local fruit and goat cheese. As we checked out, the morning also revealed the incredible mountain scenery that surrounded us – dense forests and towering peaks. Before heading back down the valley, we stopped at The Mazama Store, a hidden foodie delight and a prodigious source of quality supplies for campers, travellers and locals. We also discovered Goat's Beard Mountain Supplies, a little outfitting shop just behind the store with just the right amount of gear, friendly local service and direct access to surrounding trails.
There are over 300 miles of maintained backcountry trails accessible from the Methow Valley and surrounding national forest land. Winthrop, a rustic Western-themed town located directly between Twisp and Mazama, boasts over 100 miles of those trails and is popular with cross-country skiers in the winter. This was our second pause of the day. We "tied up" our car on Main Street and had a snack and a pint at the Old Schoolhouse Brewery overlooking the finish line of the Winthrop Marathon.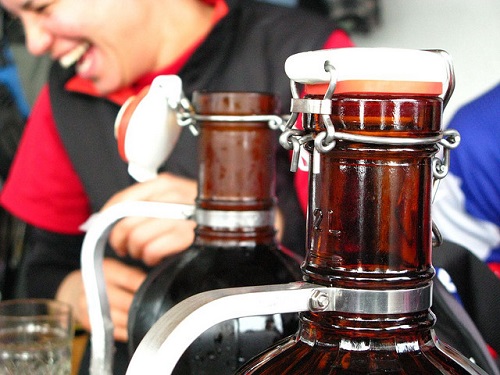 After another refreshing stop at the Methow Valley Ciderhouse, just outside of Winthrop, we finally returned to Twisp and checked in to the Twisp River Suites overlooking the Methow River. A somewhat recent addition to Twisp, this deluxe inn more than accomodates pets: doggie doors with private courtyards, pet beds, paw-marked trails, an outdoor animal shower, leash hooks. Yet there is not one "animal" smell in the entire place. Owner Joe Marver has spared no expense to make each guest comfortable, whether you have two or four paws.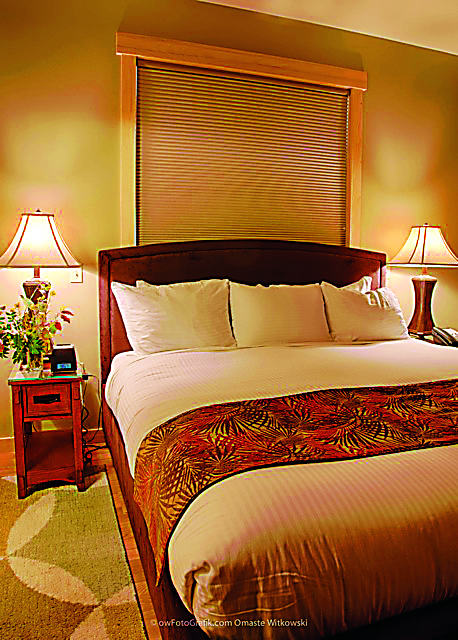 A Forbidden Rice Bowl and Edamame at the Glover Street Market was followed by an afternoon of exploring the creativity and art at the impressive TwispWorks cultural center. We finished off our day with a couple brews at the Twisp River Pub (I suggest sitting at the bar for the quality service) and some fine Mexican food at La Fonda Lopez. We then sank into the most comfortable bed of our lives and slept soundly until our alarms woke us.
Sunday started with an excellent cup of local Blue Star coffee and some local advice: next time you're in Twisp, camp out at the affordable, pristine Riverbend RV Park and take in the amenities (showers, steam room, laundry) at The Washworks. I guess this fall, we'll be packing our tent and hiking shoes, and exploring the rest of what this majestic place has to offer. //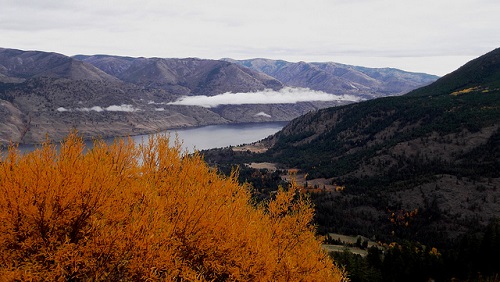 FALL EVENTS IN THE METHOW
Hawk Watching at Chelan Ridge
September 20-21, Chelan Ridge Hawk Watch Station. Ncascades.org.
Methow Valley Off-Road Duathlon
Challenging 40K MTB and 10K Trail run
September 27, Chickadee Trailhead, Methow Valley. Methowduathlon.blogspot.com.
Methow Conservancy's Annual Cider Squeeze
September 27, Methowconservancy.org.
Women's Running and Yoga Retreat
October 2-5, North Cascades Basecamp, Mazama. Methowendurance.com.