After an active season of road cycling or mountain biking, it's time to start thinking about shifting gears and getting ready for the cyclocross season. What is cyclocross?  Cross is a fall and winter cycling sport originally designed for the "off season" to help maintain fitness, improve skills and spice things up throughout the fall and winter months. With a long history in Europe, cyclocross is now the most popular cycling discipline in the U.S.
Why so popular? It's a discipline and distance that doesn't take a huge amount of training hours, is as serious as you want it to be and is very spectator friendly. Cyclocross has exploded in this country like mud runs have to running. It's just plain fun.
Cross hotbeds in this country see well over 1,000 plus riders out for a weekend of cyclocross racing and partying!  Seattle, Portland and several New England cities boast huge participation and host National, UCI or world cup events regularly. Grassroots racing is a large part of this growth, emphasizing participation and fun. Riders and spectators alike don crazy costumes, enjoy beer hand ups, and ring cowbells that resonate loudly throughout the venue.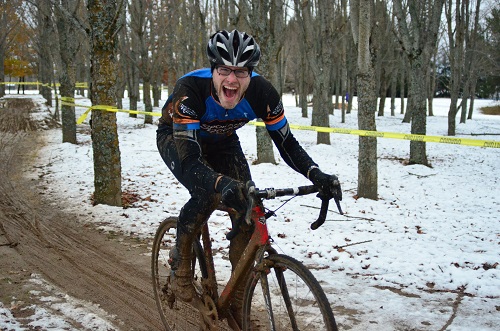 Rain, sleet, and snow provide the best cyclocross conditions – the muddier, the better! And though most of the racers come for the fun, the elite races are still a highlight. Watching the finely honed skills of an elite cyclocross racer is something to be appreciated. It's also a family affair with most cross races hosting junior and youth races, so the entire family can enjoy the day of racing.
The courses are short, 1.5-2.5 mile loops, which are very spectator friendly. Course features include various terrain such as pavement, dirt trails, grass, sand, gravel, steep hills that require carrying your bike on your shoulder and navigating obstacles and wooden planks (called barriers) that require dismounting and remounting the bike several times per lap.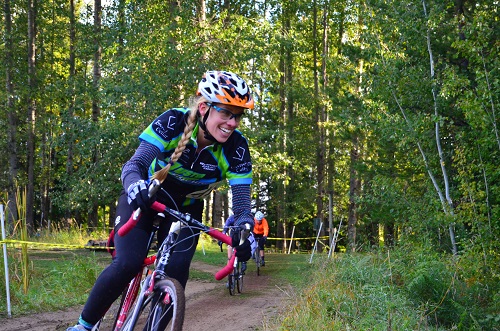 Cyclocross events provide many levels of racing from beginner to elite for various age groups. Races are held by time, not distance, much like the criterium style of road racing. Races range from 20-30 minutes for junior categories and up to 60 minutes for the more advanced categories. Course terrain and skill levels will dictate how long the laps take. Everyone finishes on the same lap even if you are one or two laps behind the leader. Cyclocross is similar to mountain biking with its off road challenges and skills but also inherits traits of a road criterium with high speed and high intensity.
Do you need a cross bike to try cyclocross? Not necessarily. A Cyclocross bike may be more advantageous when carrying the bike, as weight is an issue, but a mountain bike will certainly get you started and get the job done.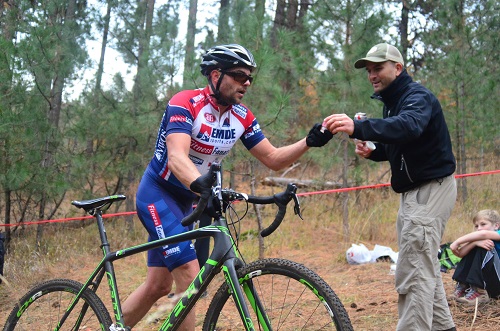 Are you ready to give cyclocross racing or watching a try this fall?  The Inland Northwest Cyclocross Series is just around the corner, featuring races in Walla Walla, Mead, Spokane, Coeur d'Alene and Moscow. The Wild West Cyclocross series also hosts races in Idaho and Montana. New for 2014, the WSBA is hosting a cyclocross series with several locations around the state. The series lands in Spokane for Round 4 and 5 November 22-23 at Riverside State Park. Watch some of the best cyclocross riders in the Northwest compete for championship titles. More info at inlandnwcyclocross.com. //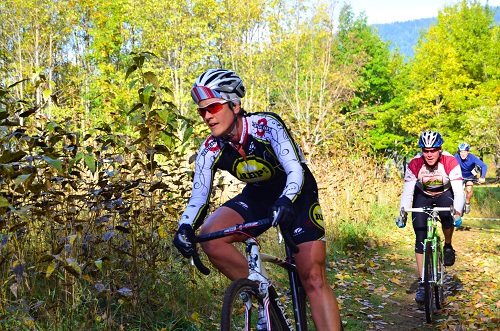 2014 Inland NW Cyclocross Schedule
October 18 – #1 Palouse Cross at Sky Ranch – Moscow, ID
October 25 – #2 Memorial Pool – Walla Walla, WA
October 26 – #3 Rooks Park – Walla Walla, WA
November 9 – #4 Apple Cross at Walters Fruit Ranch – Mead, WA (Green Bluff)
November 16 – #5 Coeur d'Alene, ID (TBA)
November 22 – Riverside Rumble – Part of the WSBA CX series
November 23 – WSBA Association Championships
December 14 – #6 INWCXS Finals – Medical Lake, Waterfront Park