Sandpoint, Idaho—
Downtown Sandpoint's Outdoor Experience, or OE as it's known to many of the outdoor gear store's customers, has been a fixture of the community for decades. And thanks to new ownership the shop should be around for years to come. 32-year-old Jenny Curto of Sandpoint stepped up and bought Outdoor Experience from one of the businesses' founders, Kevin Nye, in May of 2019, ensuring that the shop remains in qualified local hands. Curto, who had worked in the outdoor industry in both retail and for Seattle-based Cascade Designs for 10 years, says she has tried to keep the things people love about the store the same, although she's excited to expand existing events and gear demos that create community.
One of the unique things about the shop, says Curto, is the exceptional customer service and employees who know their stuff. "We kept our entire staff, most of whom have worked at OE for almost the entire existence of the shop, and they have tons of local knowledge about the area, trails, and even recommendations of things like great places to eat."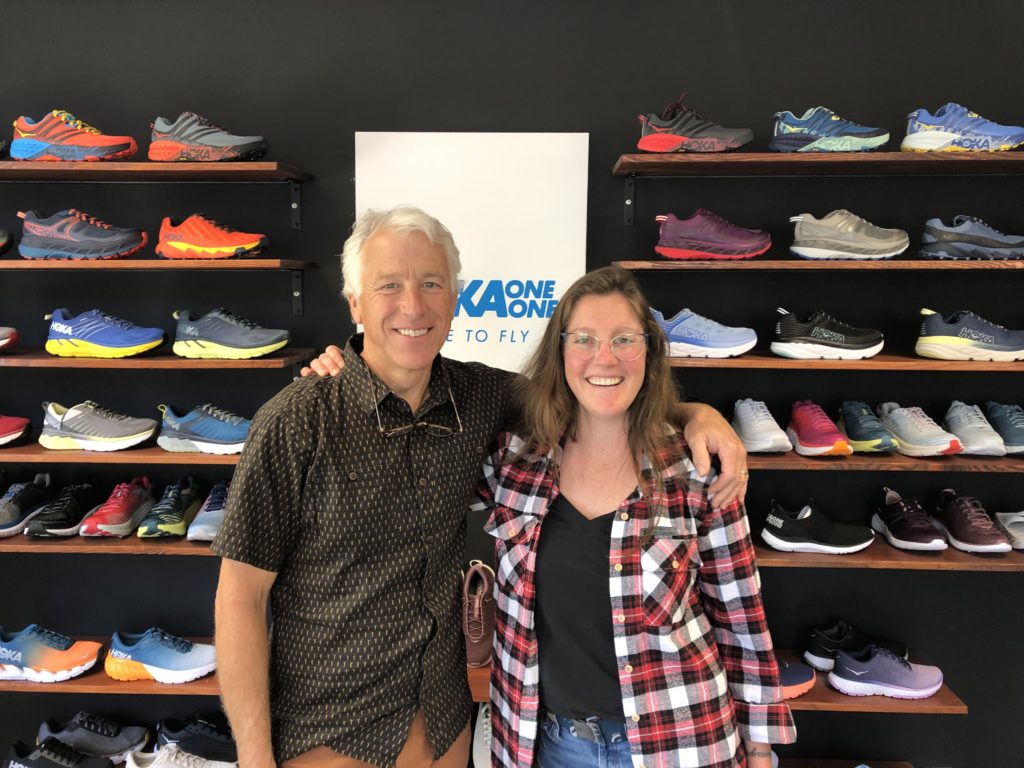 The shop carries equipment for many different types of outdoor activities, along with outdoor apparel, footwear, kayaks, and Trek bikes, says Curto. "We are the only place in downtown Sandpoint where you can get camping and backpacking gear, specialty running shoes like Hoka and Altra, and just about anything else you would need for any type of outdoor adventure." And if you need rental gear, OE rents snowshoes, Nordic equipment, bikes, kayaks, and paddleboards. When it comes to community engagement, one of Curto's passions, the shop is already ramping up its event schedule, including a Monday night group run, backcountry medicine classes, and a backpacking clinic planned for May. Follow the shop's Facebook page for more event details and sale info.