Today's young generation of shredders will be the ones keeping mountain culture thriving and growing. Here's a young skier from 49 Degrees North Mountain Resort in Chewelah, Washington, who is not taught and encouraged by her parents but also geared up thanks to her ski family.
Winter Sneva, Age 7 (Skier)
Taught by mom and dad at 49 Degrees North, Winter learned to ski when she was two. Her current ski set up is pretty special: Sneva MFG 137 Jr skis made by the family business, Sneva MFG, a ski manufacturing company founded in 1994 that moved to Spokane in 2009. Sneva MFG also makes snowboards, snowskates, and wakeskis.
When not skiing this season, Winter says she'll be "sledding on our sledding hill and making skis with Dad."
Favorite Run: King
Loves skiing because: "I like to go fast and go off jumps."
Mountain routine includes: Eating French fries in the lodge.
Most memorable day on the mountain: First time riding the chair all by herself (January 2021).
Greatest accomplishment(s) so far: Skiing Mahers Gold run.
Future Ambition: "Do a 360 off a jump."
Ski Advice: "It's all about fun, family, and French fries!"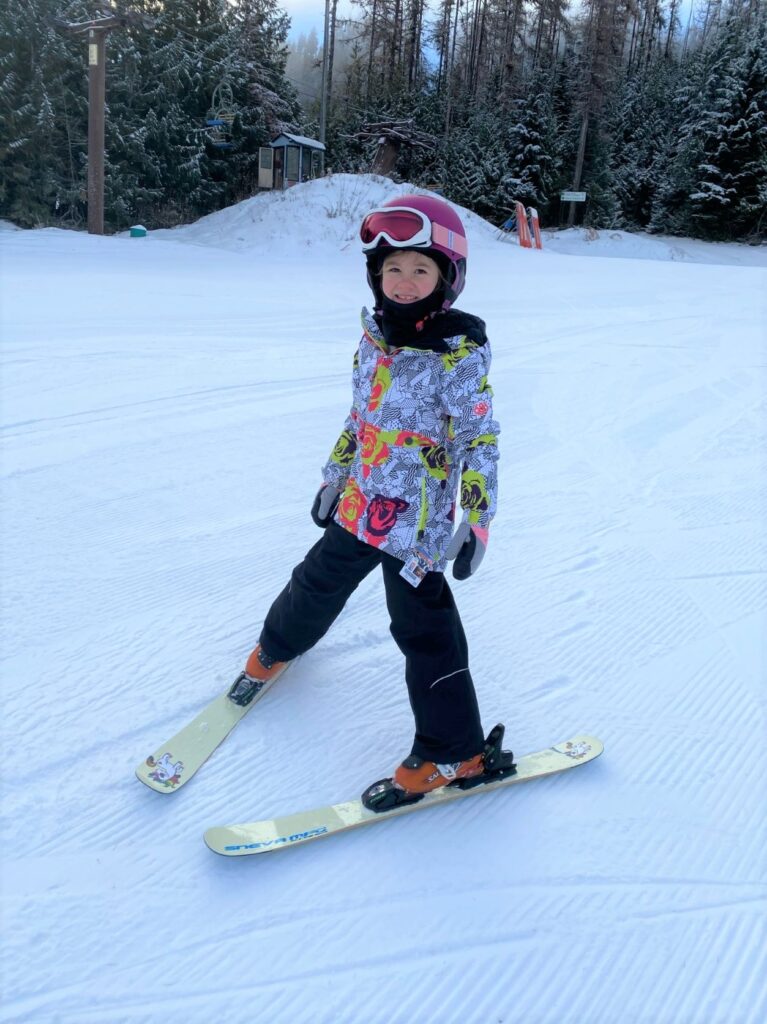 Meet the other Little Rippers featured in the Nov.-Dec. 2021 issue Family Winter Sports Guide.
Read more stories from the Family Winter Sports Guide 2021.