I've hit the backcountry more than I have in years this summer. From camping amidst yarrow and wild strawberries in the Okanogan National Forest to biking the Route of the Hiawatha through steep, pine-filled hills, I have been reminded of the incredible variety of terrain in our region. I've also been running the trails close to Spokane multiple nights a week, as I signed up for a tough trail half marathon (Race the Wolf on Schweitzer) that would take some training. With all my shoes-on-the-dirt time, I realized that no matter what you think you know, there's always more to learn. This is especially true and beneficial to remember when you recreate in the backcountry.
With this spirit of learning, I signed up for Fleet Feet's Explore Trails running group on Wednesday nights. This group of 40 or so runners took me to new-to-me trails (hello, Waikiki Springs Nature Preserve) and gave me pointers on where to look when running through trail obstacles (not at your feet). When my uptick in mileage created knee pain, I sought out my physical therapist and learned that postpartum hip weakness can remain long after having a child if you don't work on it. As I ran, I saw coyotes and rattlesnakes; a reminder that we run (or hike or bike) in their territory and should know how to react when we inevitably cross paths with wildlife.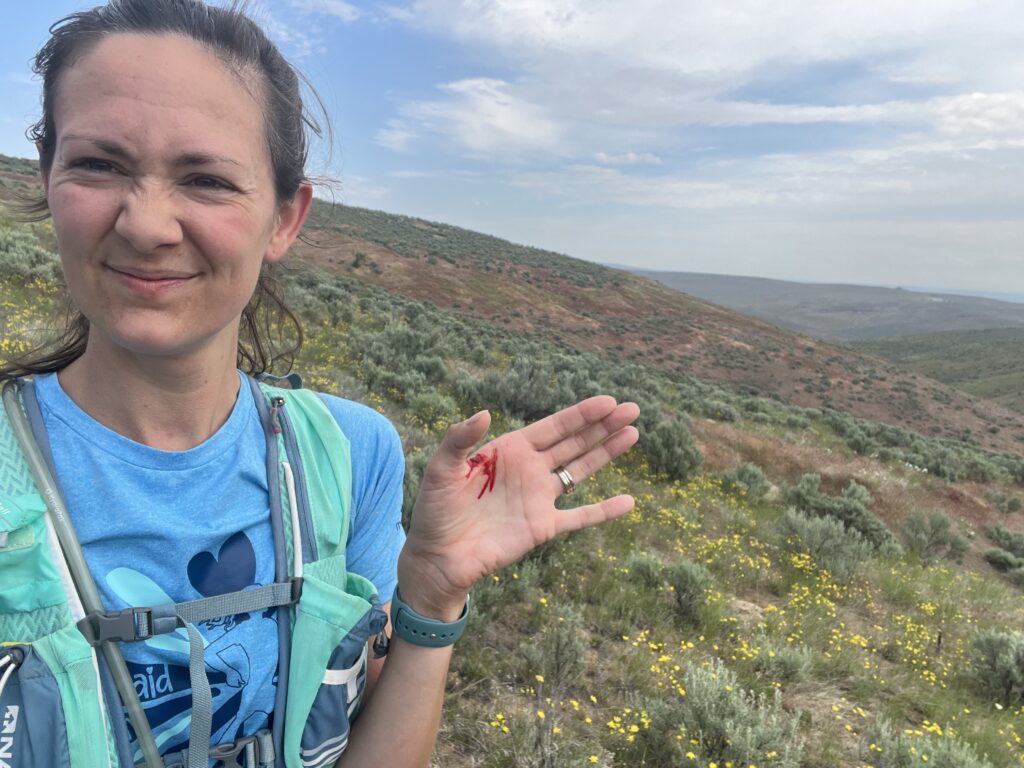 During a long solo run in Riverside State Park, I met another female runner and stayed with her a few miles. We exchanged map technology and stories from other trail runs and races. We talked about the importance of carrying a first aid kit. (She packed clotting gauze to slow horrendous bleeding in case of a bad cut; I recently found myself without a bandaid when I cut my hand by falling into a sagebrush on Beezley Hill.) Just before we parted ways, we mused over how it can take years for our bodies to adjust when we experience a big change. I'd had two kids. She had lost over 100 pounds. Meeting this runner was an experience that reminded me it can be a joy to leave ourselves open to trail encounters when we run prepared.
My last and hardest recent trail lesson was that, despite great plans, life doesn't care if you've signed up for a race. The week of Race the Wolf, a virus and ear infection made it clear that I needed to respect the reasonable limits of my body. I dropped from the half marathon distance to the 5-mile race. It felt disappointing after all my training, but I still enjoyed the beauty of Schweitzer without wrecking my already weakened body.
In this issue, you'll find many suggestions on how to get out onto the trail and lakes in our region. From trail crew volunteering, to a guided fly-fishing experience, to how to safely mountain bike in grizzly bear country, we've gathered some of our best summer content to inspire your outdoor time. The learning you do on the trails, and about yourself, is up to you. Happy exploring. //
Lisa Laughlin, Managing Editor