If you're physically fit, you can hike the three highest mountains of Eastern Washington. I've hiked them multiple times and have also done the 50 highest in order to complete the guide book "Hiking the 50 Highest Mountains of Eastern Washington", which came out in 2003. It has since gone out of print, but you can rely on the directions if you have a copy. Otherwise, googling each mountain will give several websites that offer information. All three can be hiked without need of technical climbing skills. They're a good distance from population centers, which means a long drive depending where you live, but your bonus is uncrowded trails. More often than not, I don't see another hiker.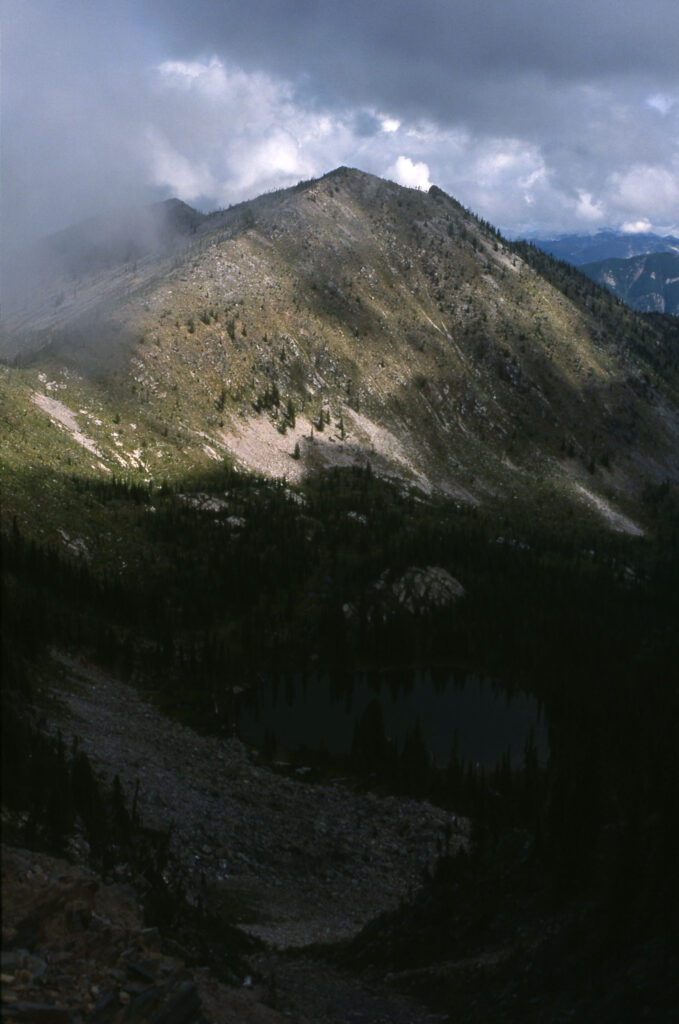 #1 – Gypsy Peak / 7,309 ft. / 7 miles of hiking with 1,750 ft. elevation gain:
One of my favorites of the top 50, I once got a scare while taking in the view at Gypsy's summit. With few clouds in the sky, a deafening thunderclap struck. I dropped my backpack to the ground and ran downhill. What a bad place to be as a thunderstorm was starting. Then I heard the din of a distant jet engine. I heard no more thunder and deduced it was the sonic boom of a military jet.
Most of the hike is along an open ridge at high elevation, which means lots of views of pretty country. Within the Salmo-Priest Wilderness in the very corner of northeast Washington, Gypsy is but three miles south of the Canadian border. An important note—a yearly road closure on August 15th for wildlife consideration means you can't access the trailhead unless you add 6.5 miles to your hike each way by walking the closed section or using an even more distant, alternative trailhead.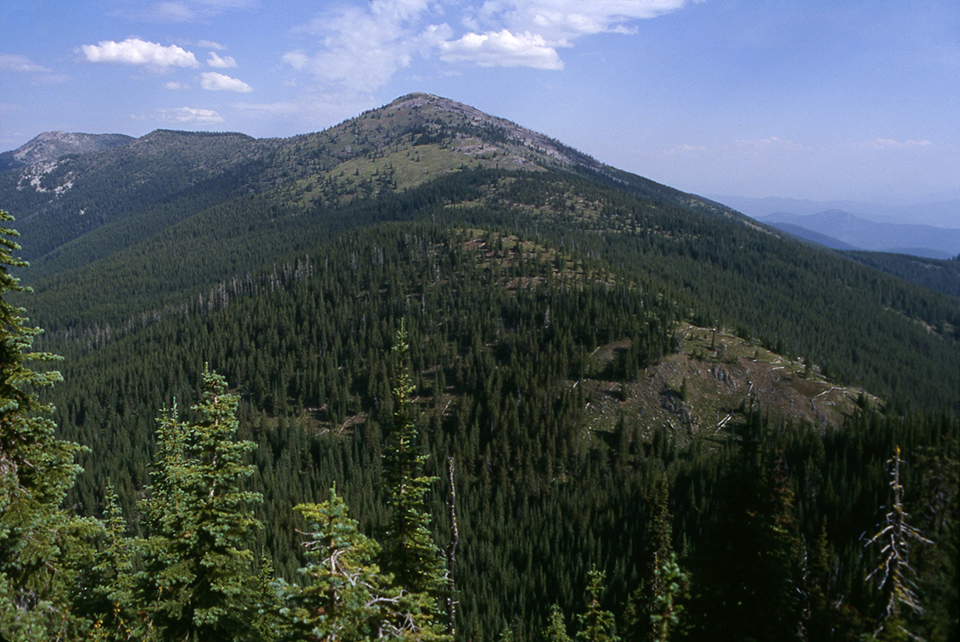 #2 – Abercrombie Mountain / 7,308 ft. / 6.5 miles of hiking with 3,220 ft. elevation gain:
I first hiked this mountain back in the mid-1990s, and afterward discovered it was the second-highest peak in Eastern Washington. Being an outdoorsy, Eastern Washington guys, my lack of knowledge about the highest mountains on our side of the state motivated me to research, climb and write the top 50 guide.
Also located close to the Canadian border, if you made a pile of rocks at the summit, you could transform it into the highest mountain in Eastern Washington, as it's only one foot lower than Gypsy Peak, which is visible from Abercrombie by looking east across the Pend Oreille River valley.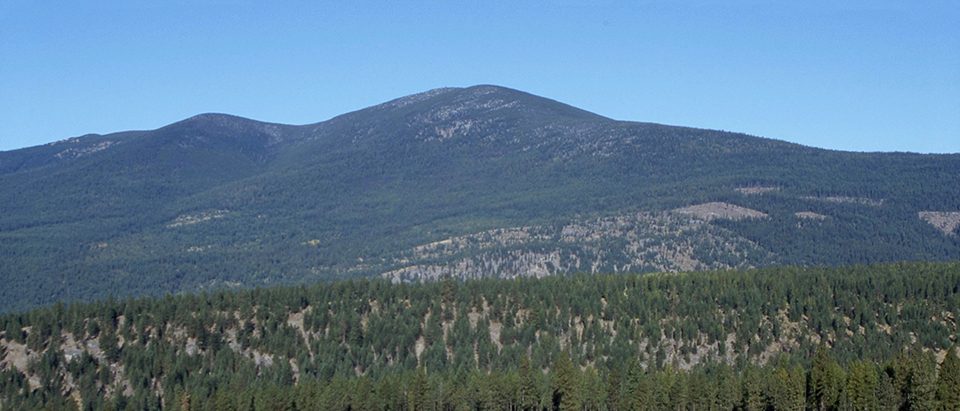 #3 – Mt. Bonaparte / 7,257 ft. / 5 miles of hiking with 2,620 ft. elevation gain:
While the Selkirk Mountains are home to Gypsy and Abercrombie, you'll have to drive to the Okanogan Highlands of north central Washington to hike Mt. Bonaparte. With significant prominence (the highest point by far for miles around), the rounded summit delightfully makes hiking less steep as you approach the top. It's also the rare peak that has a staffed fire lookout.
 Several years ago, I pushed my turnaround time by about 15 minutes in order to take in the gorgeous view at the summit. Descending, I couldn't find the trail in the dark as I neared the trailhead. I spent a lot of time feeling my way through the woods. Take this advice from a veteran hiker who took a long time to observe basic hiking safety—put a headlamp in your backpack.
James P. Johnson