Harrison, Idaho, is a small resort town at the intersection of a world-class cycling trail and the scenic south end of Lake Coeur d'Alene. Tucked into the scenic Idaho Panhandle mountains, the refreshing recreation opportunities are many, but what makes Harrison unique is its authentic, laid-back lake town feel. The result is a super relaxed getaway where you can stay for a few days and enjoy local festivals, live music, and historical celebrations that will make Harrison a summer destination you'll come back to again and again.
What to Do in Town
Harrison is a small town with big adventure opportunities. Fish, paddle, or boat on Lake Coeur d'Alene, the Coeur d'Alene River, or a sprawling chain of lakes connected to the river; hike, bike, or do some inline skating on the nearby Trail of the Coeur d'Alenes, a paved rail trail stretching from Plummer to Mullan; wander and birdwatch at the Thompson Wildlife Refuge; or take a self-guided historical walking tour around town, where you'll learn about the timber boom, gold rush, and steamboat port that shaped this historic town.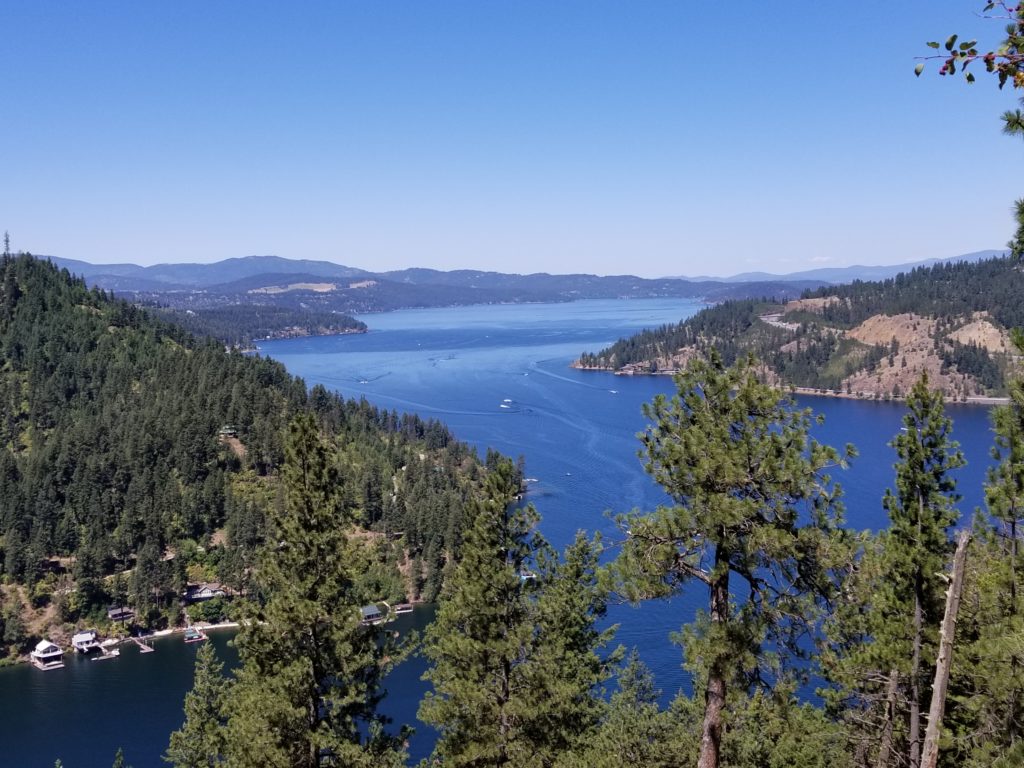 After you've spent the day playing in the sun, hit up the Harrison Creamery and Fudge Factory, where you'll find fresh ice cream, fudge, cookies, cheesecake, and pies. Eat dinner at One Shot Charlie's, or visit the Trading Post for the deli hot case and sandwiches on house-made bread. The Trading Post also carries camping gear and outdoor supplies if you forgot anything at home. After watching the sunrise on the lake, fuel up at the Tin Cup or The Cycle Haus, which has locally-roasted DOMA coffee, and then fill your day with a new adventure or just relaxing on the beach.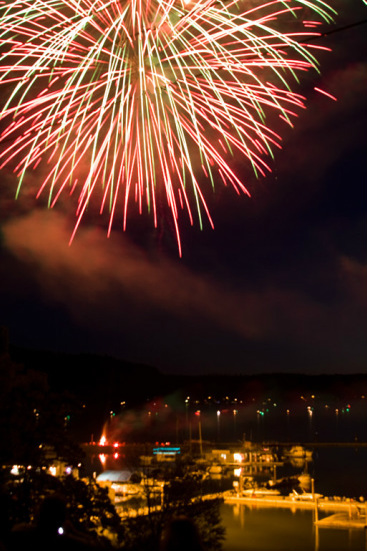 Summertime Events
You'll find plenty to do around Harrison without an organized event, but these summer celebrations will add a memorable flair to your vacation. Regular-occurring summer events include the Summer Music in the Park series (Saturdays, 2-5 p.m., Memorial Day – Labor Day) and the Grange Market (Saturdays, 10 a.m. – 3 p.m., Memorial Day – Labor Day). Music ranges from Americana and Blues to Southern Rock, Jazz and more.
Pig in the Park (June 16):Great food, music, yard games, vendors, and activities at this annual event at Harrison City Park.
Celebration & Fireworks (July 4):Enjoy a Fourth of July Firework show on the waterfront at dark. JamShack will also be playing live music in the downtown park from 4-8 p.m.
Annual Golf Tournament (July 13): Make your registration ahead of time for the Harrison Annual Golf Tournament.
Old Time Picnic (July 26-28):A traditional community celebration complete with a parade and family-friendly games such as sack race, baby crawling contest, and the greased pole climb. There is also a ladies' nail driving contest and a men's obstacle contest.
Haul Ass to Harrison (Sept 14):A classic car show located in the center of town, with music, raffle, and voting for the best cars.
Oktoberfest (Oct 5): This celebration features area micro-breweries and home brewers, vendors, food, music, games, and activities for the kids, including face painting and a bounce house.
Staying in Harrison
Harrison has three lodging options that will give you a view of the lake while you stay and play: Grandma's Cabin, Lakeview Lodge, and the Osprey B & B. You can also stay at the destination dude ranch Red Horse Mountain Ranch, a family-friendly spot where you can go horseback riding, clay shooting, mountain biking, or test your skill on a challenge course with climbing wall and zip lines. You can also get a massage, do yoga, or take a fly-casting lesson. Any place you choose will offer an authentic slice of Idaho where you can recharge for the next day on the lake or trail.
[Photos courtesy of Harrison Chamber of Commerce]
(Sponsored Content)