As paddling sports grow in popularity, stay updated on current rules and regulations for safely navigating freshwater lakes and rivers, including invasive species permits.
Idaho Department of Fish & Game requires an invasive species permit for each paddling vessel over 10 feet long, including inflatable ones—this means kayaks and stand-up paddleboards (most are 10+ feet), canoes, and row boats.
An Idaho permit costs $7 per craft; purchase online at idfg.idaho.gov or in-person at state parks or select vendors. Marine law enforcement can issue fines for anyone paddling a non-permitted vessel.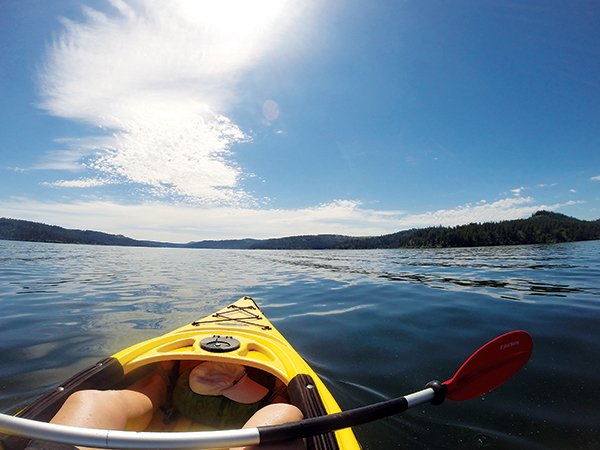 Washington State does not require permits for non-motorized watercraft. Any non-motorized vessels launched in Washington that enter Idaho waters, such as the Spokane River at Stateline, do not need a permit.
To prevent invasive species from being transported between freshwater lakes and rivers, boaters and non-motorized paddle craft are asked to stop at roadside inspection stations off highways, which mainly target out-of-state visitors. Any vessel deemed "high risk" is decontaminated with a hot wash at the station (no fee).
For complete boating rules and regulations, visit state government websites: Parksandrecreation.idaho.gov and Wdfw.wa.gov.
For more stories about paddling sports, visit the OTO archives.