Experience a bit of wildland fire fighting history on a hike to one of these Inland Northwest fire lookouts.
Quartz Mountain Fire Lookout in Mount Spokane State Park. (top left) // Photo: Jon Jonckers; (bottom left) Lookout Mountain fire lookout in north Idaho; (right) Photo: Nick Thomas
Columbia Breaks Fire Lookout Center: Entiat, Wash. A .5-mile self-guided fire interpretive walk, with a Smokey Bear birthday celebration event on August 10th, 10am-2pm
Goat Peak Lookout: A 5-mile round-trip hike to a staffed lookout near Mazama.
Mount Bonaparte: An 11-mile round-trip hike to a 1914 lookout cabin northeast of Tonasket, Wash.
Columbia Mountain: A 7.5-mile round-trip hike on the Kettle Crest in Northeast Washington to a lookout cabin restored during a Passport In Time project in 2009.
Vista House: A .25-mile round-trip hike to the upstairs portion of Vista House, the 1934 original fire lookout on Mount Spokane. Undergoing renovations.
Lookout Mountain: A 5-mile round-trip hike overlooking Priest Lake in North Idaho.
Oregon Butte: A 6-mile round-trip hike in the Wenaha-Tucannon Wilderness in southeast Washington to a fire lookout that is staffed during the summer.
Originally published in the August 2019 print issue.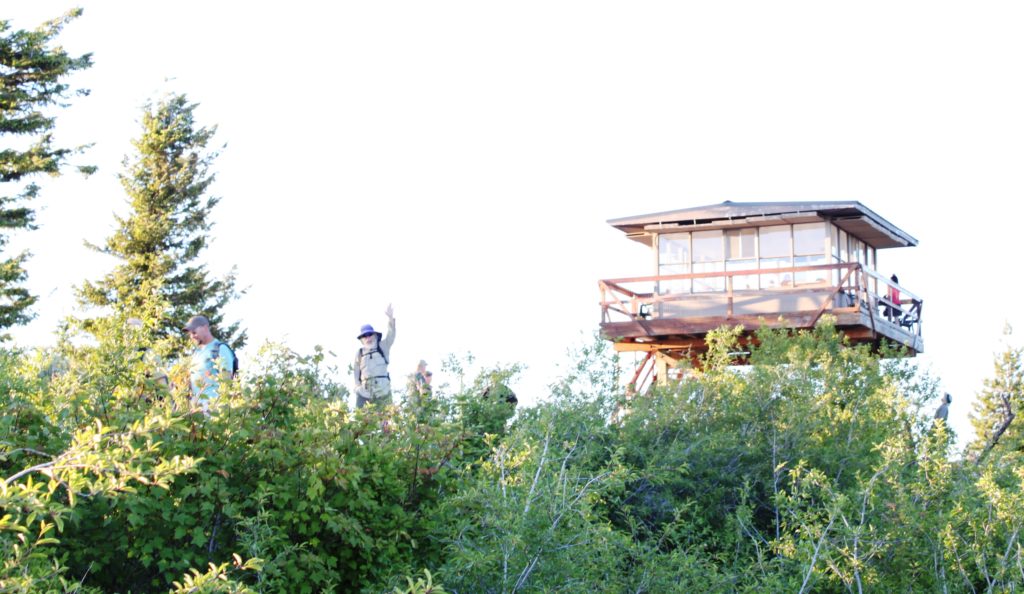 [Feature photo by Jon Jonkers // Quart Mountain Fire Lookout at Mount Spokane State Park.]