The documentary Resurface, available on Netflix, tells the stories of combat veterans who turn to surfing to recover from Post-Traumatic Stress Disorder (PTSD). Bobby Lane, who suffered a brain injury during deployment in Iraq and is tortured by memories of his experiences, recalls, "The plan was I was going to go surfing, go home, make sure everything was in order, and then I was going to get my gun and I was going to commit suicide."
Instead, a surfing program for combat veterans changed his life. "When I caught that wave… the Bobby that was going through life hurting, in so much pain and guilt—that guy died out there that day. I could feel the ocean's heartbeat as if it was this living, breathing thing."
In a similar vein, John Annerino recalls in his memoir Running Wild how a fall while rock climbing shoved his lower leg bone through his ankle. Instead of agreeing to amputation, he kept the leg and faced a lifetime of limited mobility and excruciating pain. Months later, he was left alone due to his wife's infidelity with a friend and their resulting divorce. Against all common sense, Annerino fought his still-torturous ankle pain and emotional devastation by running the trails near his home in Phoenix, eventually gaining healing and becoming the first person to run the Grand Canyon end-to-end in both directions. Along the way, he found himself fed by the spiritual connection with nature held by the ancient Anasazi and present-day Navajo and Havasupai peoples.
Are these stories of how combat veterans and Annerino find healing through physical activity in nature just isolated anecdotes? Or is there something more universal about the healing power of being active in nature for those who have undergone trauma and difficult periods in life? A largely-unacknowledged body of research has been going on in hospitals and universities around the world over the past several decades to understand and quantify why, and to what degree, physical activity and being outdoors brings physical and psychosocial healing.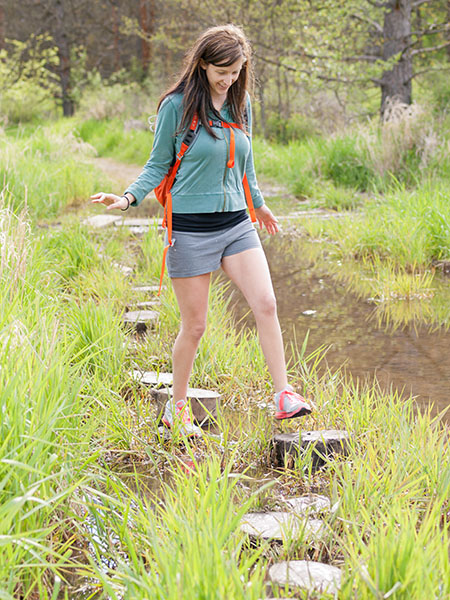 Results of this research, such as a review of multiple studies conducted by Loughborough University, point to physical activity's power to relieve depression, anxiety, and stress and replace it with hope and determination—while also helping build positive self-identity and sense of achievement. Examples of therapeutic activities identified in studies include kayaking, rafting, climbing, yoga, hiking, cycling and more. Unfortunately, while these results are quantifiable and the activities are accessible to most people, the idea of physical activity as therapy for trauma has not been widely embraced by the medical community.
In Resurface, Psychiatrist John Straznickas echoes the findings of the Loughborough study when he says of PTSD sufferers, "The traumas live in their bodies. In order to get healing, you must involve the body in the treatment." Studies on the healing power of immersion in the nature show a compounding therapeutic effect. "Exposure to nature can help improve relationship skill, reduce stress and aggression, help with the ability to focus… (and) improve impulse control," writes Lindsey Phillips in a major May 2018 article in Counseling Today.
In an article based on results from over 100 studies, published in UC Berkeley's Greater Good magazine, Kristophe Green and psychology professor Dacher Keltner echo and summarize Phillips' statement, writing, "science suggests we may seek out nature not only for our physical survival, but because it's good for our social and personal well-being." But of course, that seems intuitive to many of us. We don't need research to tell us that a hike in the Cascades or even a local trail on a sunny day can be transcendent. Unfortunately, our health system DOES need hard research to embrace the outdoors as part of a recovery program, and is not embracing all the research that has been done.
In Resurface, Dr. Wallace J. Nichols projects a future where physical activity outdoors is part of formal therapy and recovery. "I see the future where doctors are literally writing prescriptions that may include the pharmaceuticals but also include a surf session. Surfing is medicine. The ocean is good medicine. And we need to talk about it like that."
If we can substitute our favorites in place of surfing—be they trail running, hiking, snowshoeing canoeing, or even something as simple as gardening—I'll say a hearty Amen! to that.
Originally published as "Good Medicine: Healing the Mind By Being Active" in the June 2018 issue.
Brad Thiessen is an avid trail runner and advocate for post-cancer recovery programs. Read more of Brad's stories in the OTO archives.
[Feature photo: "Heal with the trees" by Shallan Knowles]