Guest Editorial by Loren Drummond, WTA digital content manager
Seattle, Wash.
As a nonprofit organization, everything we do at Washington Trails Association—including how we use technology—is in service of our mission to help hikers and the lands we love. Our website, social media channels, our mobile app, our newsletters—we've created and curated them to reduce barriers for all hikers who want to explore trails and to ethically share information in a way that better stewards those places.
Now we have a new tool to help hikers and trails. We recently released a feature on Wta.org that offers personalized suggestions of hikes you might want to add to your to-do list. The new tool is designed to educate, spark curiosity and shift focus from a small number of often-recommended trails to the many trails that Washington has to offer.
My Backpack – Online Tool
The feature, which was developed with the help of volunteers and draws on WTA's decades of local trail knowledge and the latest data science, looks at the existing hikes you have saved in your WTA My Backpack account and any trip reports you've filed, and suggests other trails to try across the state.
Everyone experiences trails differently, and the new tool captures that nuance. It make suggestions that are the kind of information you might find if you chatted with a knowledgeable friend.
We believe that technology can be good for trails. This new tool is just one of the ways we're working to spread the word about the many trails across our state, so we can spread out use. That dispersal is better for trails, and it is better for hikers.
With our new tool, like all the technology we use, it's the people who make the difference. Real hikers who spend their days on Washington's trails are behind the technology, and that sets our trail information apart.
WTA has never had millions (or even hundreds of thousands) of dollars to work with when it comes to building technology. We've got smart staff and volunteers, hikers who know and care deeply about public lands.
We're making the best choices we can to support our mission. We are so grateful for our incredible technology volunteers. And we appreciate our members who support this mission-driven approach to inspiring people and protecting trails. We try to make every dollar and every hour count. We'll use all of that support to help us make trails for everyone, forever.
Made With Volunteers
Five years ago, Jade Tabony, a data scientist, was spending a lot of time trying to find different hikes that she could use as training hikes for mountaineering. She didn't want to just hike Mount Si and Mailbox on repeat. As the capstone project for a data science workshop, she built a prototype hike recommender to do the work for her.
Just a few miles away, WTA staff and a small group of technology-minded volunteers and researchers were trying to create something similar. That group wanted a tool to educate hikers and encourage a deeper understanding of Washington's full trail system and to help people while lessening the impacts of the growing demands on the trail system.
It took another hiker, data scientist, and trails advocate, Aaron Lichtner, to connect his friend Jade with WTA staff during a Hiker Rally Day in Olympia. Those early conversations launched the effort that resulted in the latest feature, which suggests hikes for people who have a My Backpack account on Wta.org.
The simplicity of the suggestion feature belies the work and thought that has gone into it, from Jade's very first model all the way up to the careful considerations our staff has put into making suggestions that will be good for all kinds of hikers and trails.
"We worked with the developers to ensure our recommendations will be as responsible as possible, both in terms of meeting hikers' needs and protecting trails," says Anna Roth, WTA's hiking content manager, whose deep knowledge of Washington's trail system made her a critical member of the team. "Almost everyone on the team hikes and understood why we took so much time and care to get it right."
Jade is excited that a project that helped her find new hikes is now able to do the same for hikers all across Washington. "When I first built it, it actually helped me find some trails that I'd never heard of before and got me out exploring new areas of Washington," she says. "I'm really hoping that it helps people who don't have a lot of time to search for hikes find hikes that they wouldn't have otherwise, especially if it helps them get to some of the lesser-known gems of Washington."
Originally published as "Let WTA Suggest Your Next Hike" in the Dispatch news section of the September-October 2021 issue.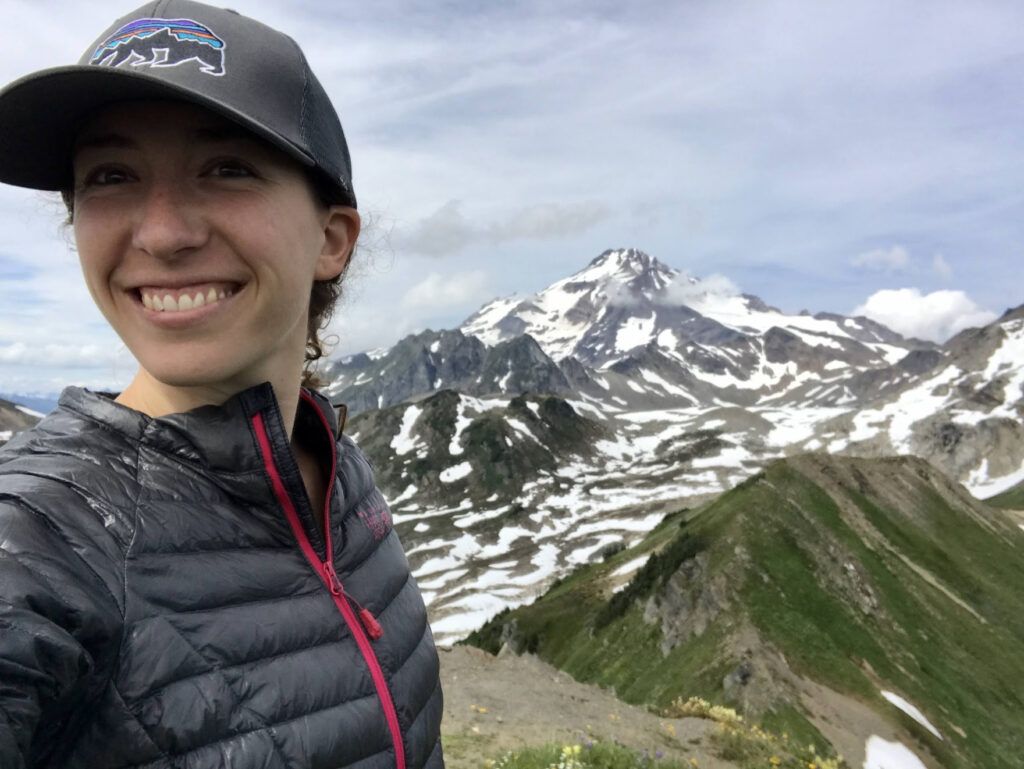 Visit OTO's Hike of the Month column archive for descriptions about trails and destinations throughout the Inland Northwest.
For more Hiking stories, visit the OTO archives.