Rock climbing, mountaineering, and ski touring for college credit? Yup! There are classes for these and more in the Mountain Adventure Skills Training (MAST) program at College of the Rockies, in Fernie, British Columbia. This nine-month program teaches students how to become an adventure tourism professional and offers certification in swiftwater rescue, wilderness first responder, or alpine ski/snowboard instruction. MAST credits can also apply towards a degree in adventure tourism. Other than tuition, there are no textbook or elective fees, and students even get a season pass to Fernie Alpine Resort.
Program coordinator Brian Bell, who has worked for MAST for over 22 years, says, "We don't get many American students for some reason—only one American student every 3-4 years. You'd think it would be way more popular [especially because it's] a good deal with the exchange rates." International students must apply for a "Study Permit" and provide proof of medical insurance that's valid in Canada in order to join the program.
Though the average age is 23, Bell says students range from 19 to 50 years old, and the typical incoming student is less interested in a traditional academic college education. "Some want a career in adventure tourism, some don't know, some come here to learn skills to go out into the mountains on their own," he says. What MAST students all have in common, though, is they're adventurous, athletic, and definitely like winter.
"The MAST program motivated me to become an avalanche dog handler and avalanche tech, specializing in search and rescue," says MAST 2010 alumna Jamie McCaffrey, 31. She has also worked as a professional ski patroller. Other MAST alumni have started their own guide service companies, like 2001 alumnus Mike Trehearne, founder of Cloud Nine Guides. "It's very cool to see where our alumni have gone, and many are now raising families of adventure lovers," says Bell.
In the U.S., the Pacific Northwest is home to a handful of institutions offering degrees or certificates in recreation, outdoor leadership, eco-tourism, and similar fields. From Bellingham to Missoula, schools are based in cities surrounded by expedition opportunities. In Coeur d'Alene, North Idaho College (NIC) has an Outdoor Recreation Leadership program, where experiential learning outdoors helps "students grow both intellectually and physically," says Professor Paul Chivvis. Boasting a 100 percent job placement rate, Chivvis says his students have become professional ski patrollers at local mountains and have found careers paths with the U.S. Forest Service and Bureau of Land Management. They are also recreation guides in sea kayaking, therapeutic recreation, fishing, and hunting.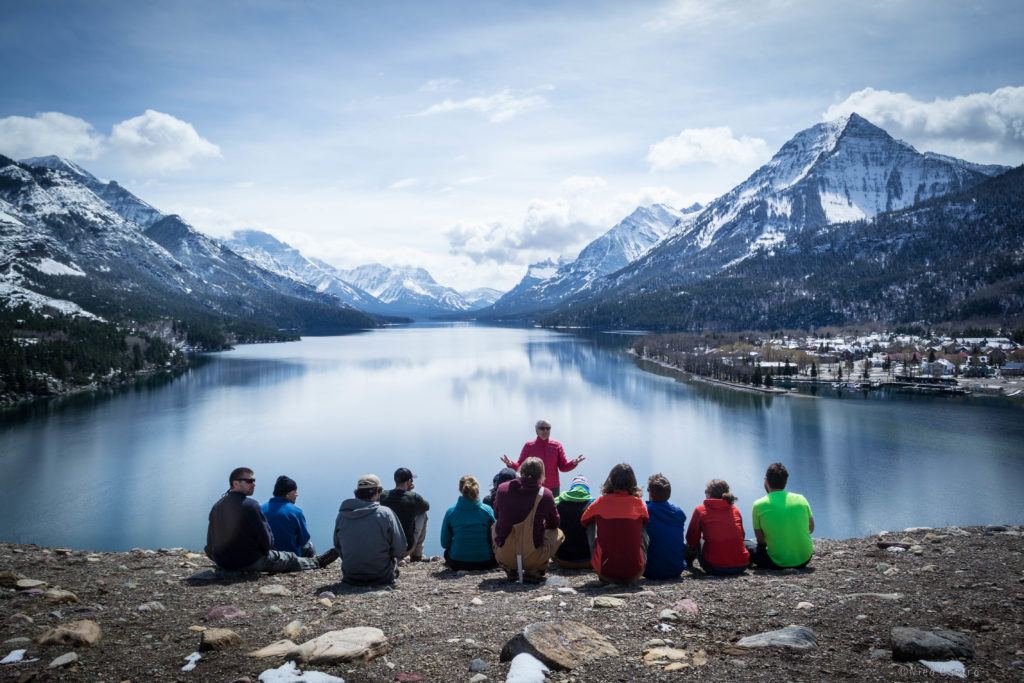 Andrew Pierce, 31, earned his NIC Outdoor Leadership Certificate in 2012 and has worked as a professional ski patroller and a guide for heli-skiing, whitewater rafting, ice climbing, and mountaineering. Now he's an avalanche forecaster for the Washington Department of Transportation. NIC's program, he says, offers progressive learning of "basic skills necessary to survive and thrive in all sorts of outdoor environments and sports, and then develops you to be a thoughtful and impactful decision-maker who is ready to help others explore the same way you do."
He considers his eight months at NIC as some of the best in his young adult life. A grueling snow cave camping expedition during his Introduction to Mountaineering class especially impacted him. "What once terrified me now brings an amazing sense of joy," says Pierce. "Ski patrolling, heli-ski guiding, and avalanche forecasting can lead you into some pretty intense weather and demands full attention and focus. I often think back to that trip with Paul [Chivvis] whenever the wind is pounding snowflakes against my face with 50 mph winds."
An outdoor recreation degree can also be a stepping-stone to an evolving career trajectory, like it was for Nick Parkert, 38, a Washington State Department of Fish & Wildlife (WDFW) enforcement officer. After earning his bachelor's degree in Recreation Leadership & Management from Western Washington University in 2004, with a focus on wilderness therapy, Parkert worked as a youth wilderness guide in Maine. Realizing it wouldn't be a long-term career for him, he moved back to Washington and became a park ranger at Riverside State Park, near Spokane, which required police academy training. Six years later, when decreased funding for state parks caused widespread layoffs, he wanted to continue working outdoors—and also really enjoyed law enforcement. This led him to WDFW. First assigned to the northeast Washington office in Colville—overseeing Ferry, Stevens, and Pend Oreille counties—he transferred this past summer after seven years to a WDFW region for Pierce and Kitsap counties.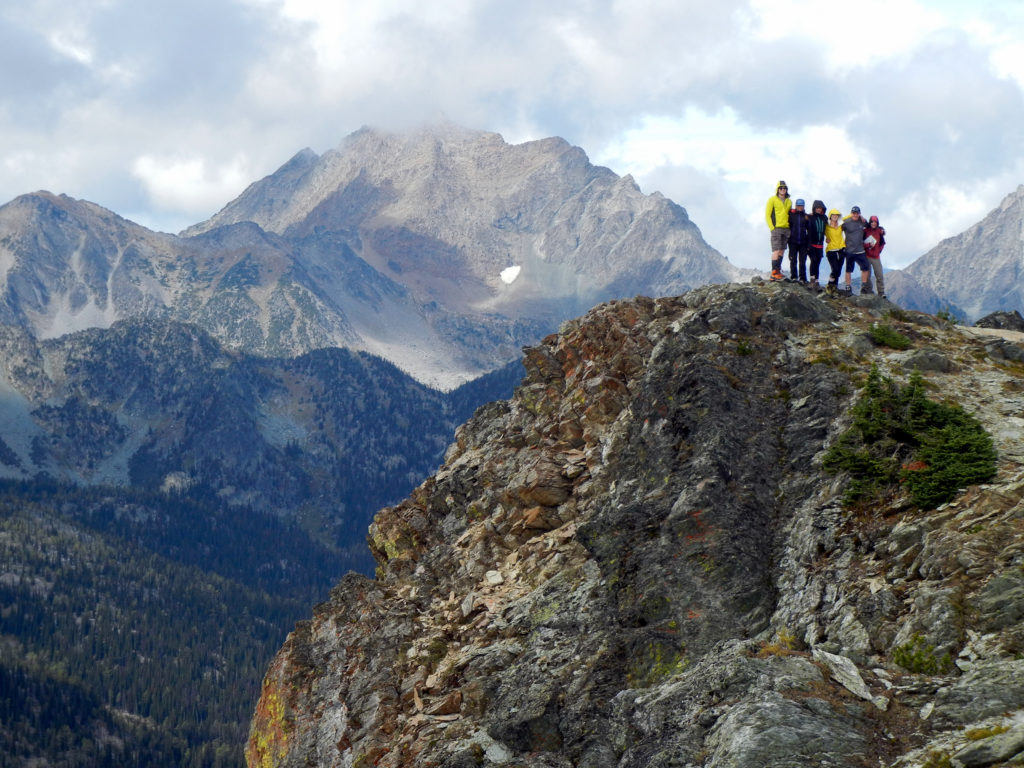 "Even though my job is more regulatory, I am still outside and can feel some of the joy that those people are experiencing," Parkert says, referring to people fishing along shorelines. Combining his love for the outdoors, recreation interests, and wildlife conservation values, he finds it personally rewarding to help protect "animal populations for future generations," including for his own two daughters.
Some jobs will never be outsourced. Snowboard instructors, ski patrollers, and park rangers are needed by those of us who toil away inside, escaping to mountains on our days off. Whether it's guiding, forecasting avalanches, or training a dog for search and rescue, work inspired by love for outdoor recreation feels less like work and more like daily adventures.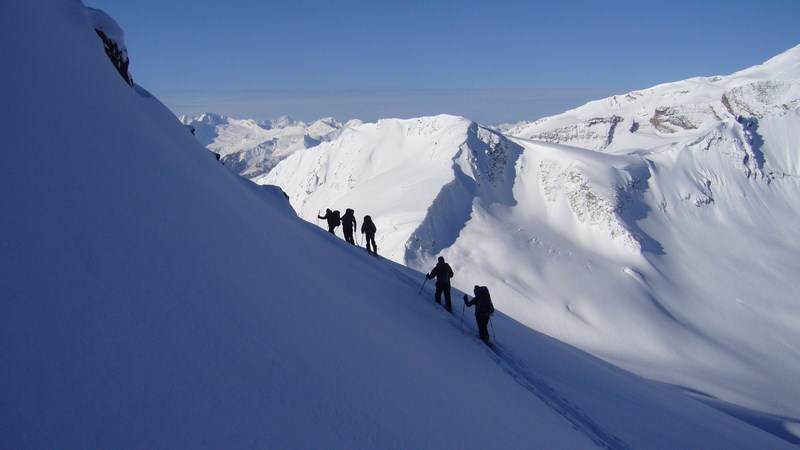 Check out these Regional Outdoor Recreation Degree Programs:
College of the Rockies (Fernie, B.C.): Adventure Tourism certificate or degree, Mountain Adventure Skills Training (MAST).
Eastern Washington University: B.A. Outdoor Recreation Leadership.
North Idaho College: A.A.S. degree or certificate, Outdoor Recreation Leadership.                                      
Oregon State University: Tourism, Recreation, & Adventure Leadership degree.
Spokane Community College: A.A.S. degrees or certificate options; Natural Resource Management (forestry), Parks and Recreation, Wildlife/Fisheries, and Arboriculture/Urban Forestry.
University of Idaho: Bachelor's in Recreation, Sport, and Tourism. 
University of Montana: Bachelor and master degrees in Parks, Tourism, & Recreation.
Western Washington University: B.A. in Recreation Management & Leadership.