Shane Cooper founded DeFeet in 1992 as a producer of socks for cyclists. His original DeFeet Aireator sock flipped the traditional cycling sock inside out by putting the durable nylon on the outside and the softer fibers against the skin. Cooper also used Coolmax mesh weave to wick away moisture in key spots.
This innovative sock took the cycling world by storm when cyclist Greg LaMond asked DeFeet for a "black sock with a 5-inch cuff to resist the dirt and mud of the Spring Classics." The company knitted LaMond's logo into the cuff and their custom socks became sought after. Today, the DeFeet Aireator is still considered one of the best cycling socks in the industry.
They are also awesome for around town biking. My husband and I have enjoyed the durability and comfort as we operate a very active mobile coffee business on a tricycle. We also often commute by bike and spend a lot of time in the outdoors, and the DeFeet Aireator and Woolie Boolie wool socks keep us warm or cool or both all year long.
DeFeet's creative designs add spice and color to rides, trails, and everyday wear. My favorite is the women's 4-inch Unicorn, which features the fanciful creature riding a bicycle through a host of stars.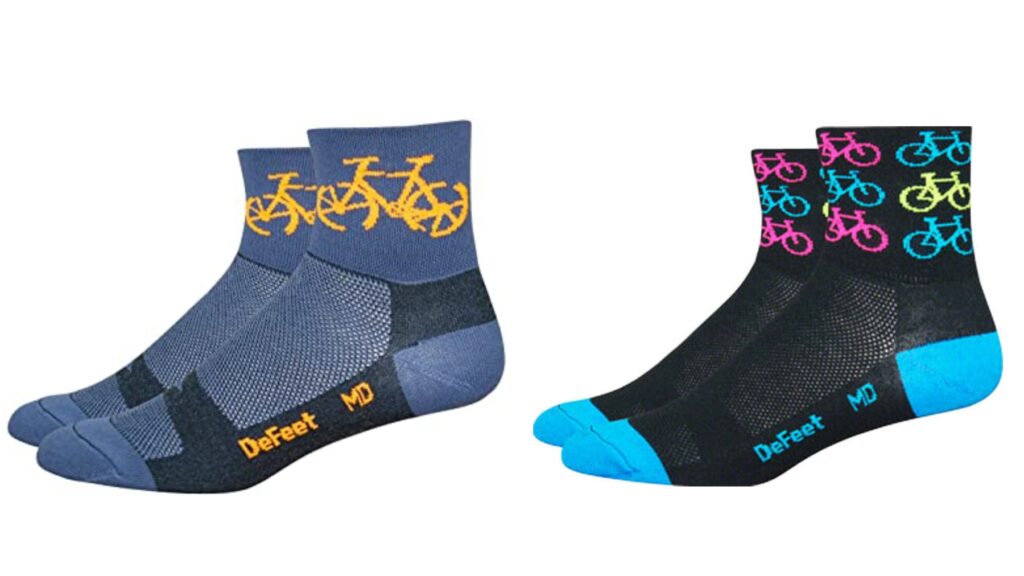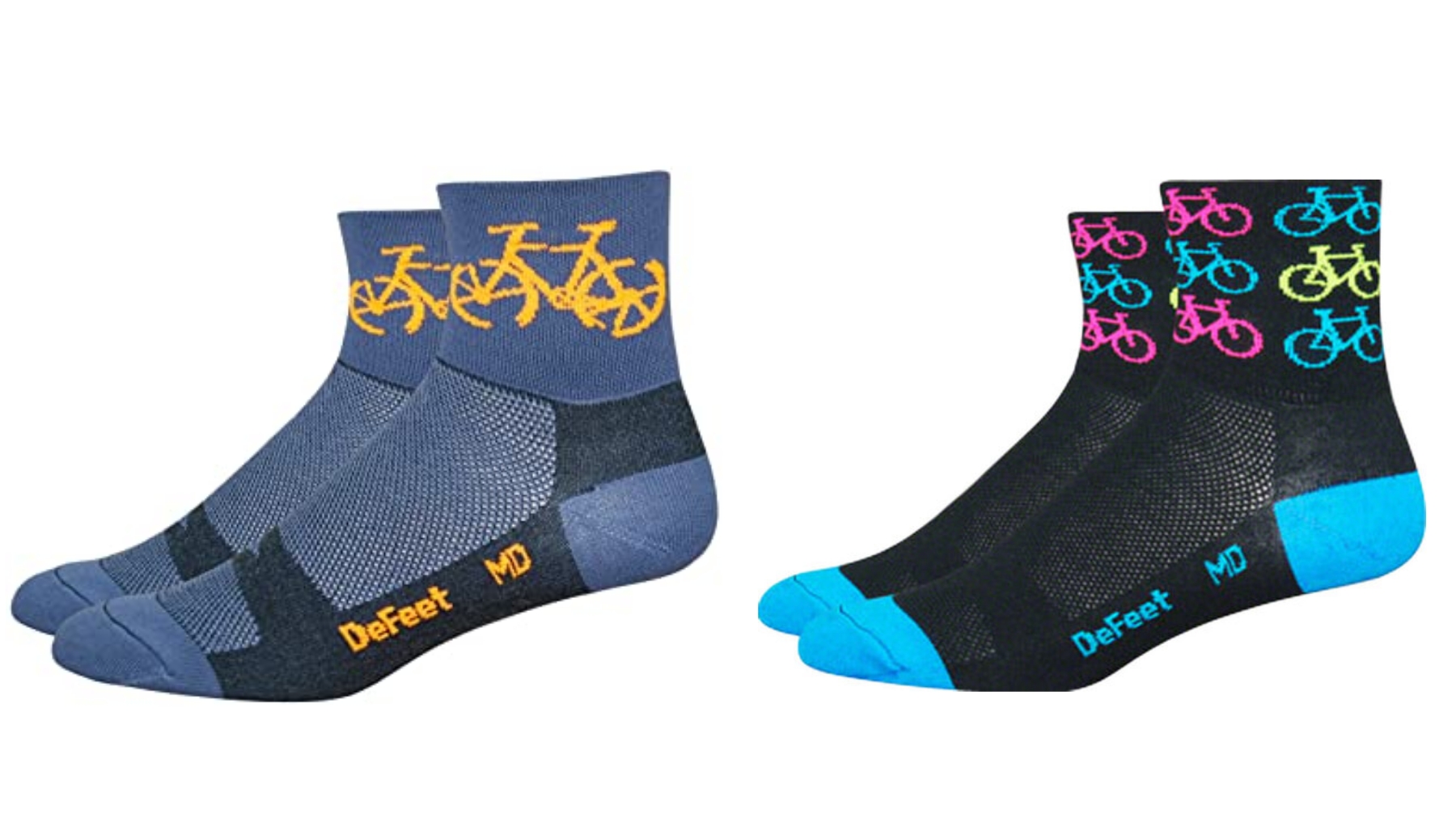 All of the proceeds from DeFeet's artistic Paul Sherwin Project socks are donated to said project, which honors the cycling legend Paul Sherwin and "empowers local people in Uganda and across East Africa to drive progress and economic development through education, job skills and personal training, while promoting and protecting the unique culture and environment of their communities." DeFeet also recently launched an online program where you can design and print your own custom socks, one at a time.
Cooper has always refused to move production overseas, so DeFeet is still entirely sourced and manufactured on this continent. Their merino wool comes from sheep in the Rocky Mountains and is processed and dyed in North America. DeFeet's Levitator Lite collection is made with Repreve®, an eco-blend fabric manufactured in North Carolina from recycled plastic bottles.
The company believes in supporting every person who wears their socks, something I recently experienced firsthand. A custom sock we ordered through the PrintMySock™ program didn't turn out quite the way we wanted, and Cooper himself emailed us to find out how he could help and facilitate a better experience.
I'm obsessed right now with my DeFeet Woolie Boolies, and I know I'll be wearing DeFeet socks for as long as they continue to make them.
Find more outdoor gear reviews and product recommendations in the OTO archives.